Things to Do
The nation's capital is an exicting place to be during the week of July 4th. Join the many patriotic festivities taking place in honor of Independence Day, visit the nation's memorials dedicated to those who served our country, or enjoy recreational opportunities in one of the many DC area national parks.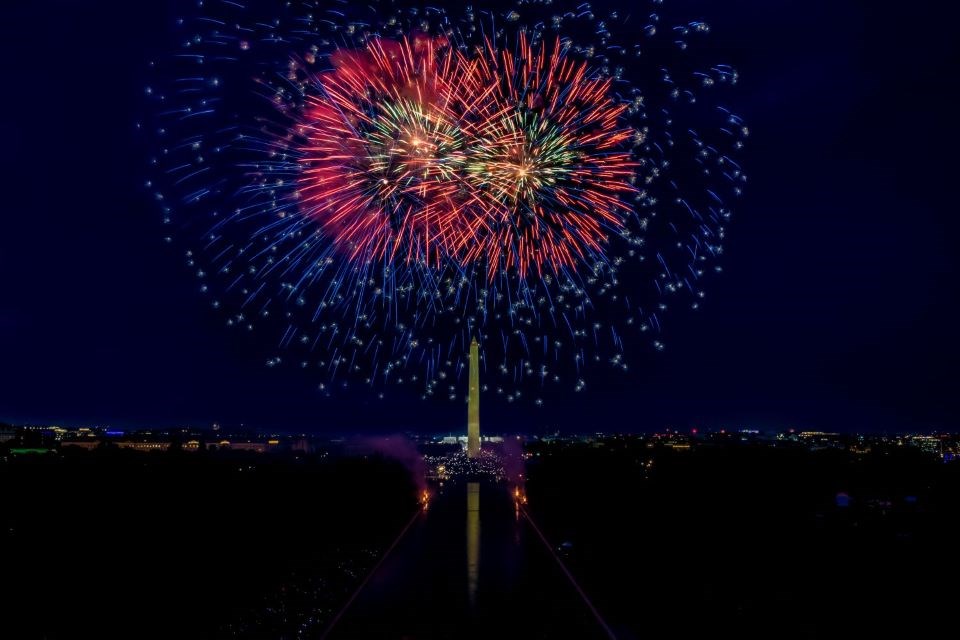 Smithsonian Folklife Festival
The annual Smithsonian Folklife Festival, co-sponsored by the National Park Service, highlights the culture of the Ozarks and "Creative Encounters." On Independence Day the festival will be open on the National Mall from 11 a.m. to 9:30 p.m. between 12th and 14th streets, in front of the National Museum of American History. For more information, please visit: www.festival.si.edu or call 202-633-6440.
National Independence Day Parade
Marching bands, fife and drum corps, floats, military units, giant balloons, equestrian, drill teams and more celebrate Independence Day in this patriotic, flag-waving, red, white and blue celebration of America's birthday! 11:45 a.m. - 2 p.m. along Constitution Avenue NW from 7th Street NW to 17th Street NW. For additional information, visit www.july4thparade.com.
Sylvan Theater Family Activity Area
Did you know the cornerstone of the Washington Monument was laid on Independence Day in 1848, 175 years ago? Visit the Sylvan Theater Family Activity Area on the southeast grounds of the monument for activities and a scavenger hunt about the history of the city's most famous monument. You can also complete your Independence Day Junior Ranger booklet full of family-friendly, fun activities to earn a special Junior Ranger badge! Stop by from 11 a.m. to 6 p.m. on Independence Day.
A Capitol Fourth Concert
This star-studded salute to Independence Day is broadcast live from the West Lawn of the United States Capitol and is free and open to the public. Gates open at 3 p.m. More at www.pbs.org/a-capitol-fourth.
Fireworks on the National Mall
The National Park Service will once again host the annual Independence Day fireworks celebration on the National Mall, the nation's most important civic space and home to more than a dozen memorials that commemorate great Americans and significant events in our nation's history. The display will be held on Tuesday, July 4, starting at 9:09 p.m. and will be launched from both sides of the Lincoln Memorial Reflecting Pool.


Additional details for attending the July 4 fireworks display, including access points along the National Mall, prohibited items and road closures, will be released later this month. Complete information and updates on the Independence Day celebration can be found at www.nps.gov/foju.
Find Ranger Programs in DC Area Parks
Visiting DC for your July 4th holiday or looking for something to do in the local area? Set the calendar to July to check out ranger programs and more July 4th events at national parks throughout the DC area happening around or on Independence Day.
Last updated: June 9, 2023