USS Inaugural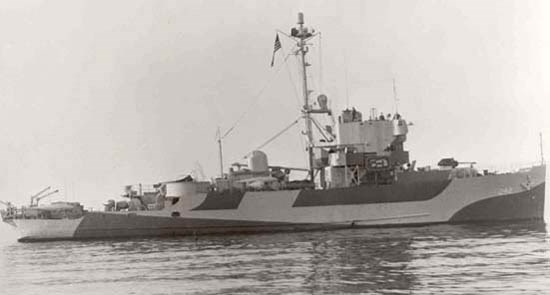 U.S.S. Inaugural (AM-242)
St. Louis, MO
Designated an NHL: January 14, 1986

Designation withdrawn: August 7, 2001
The fleet minesweeper U.S.S. Inaugural was launched on October 1, 1944 and was commissioned on December 30, 1944. The vessel was built by the Winslow Marine Railway and Shipbuilding Corporation of Winslow, Washington.
The fleet minesweeper was one of many support ships designed to service and protect larger naval vessels operating in the Pacific Theater during World War II. Typically, the minesweeper detected and removed mines before the rest of the fleet arrived, thereby ensuring safe passage for the larger ships. Their job was essential to the safety and success of US naval operations in the Pacific during World War II. The Inaugural was of the Admirable class, the largest and one of the most successful classes of US minesweepers ordered during World War II. These minesweepers were also employed as patrol and escort vessels.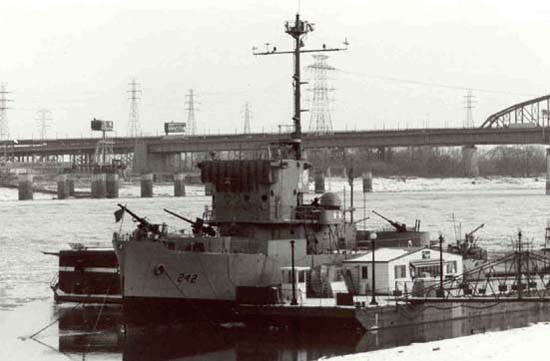 Inaugural performed its duties with distinction. It participated in the invasion of Okinawa, served as a patrol ship in additional battles in the South Pacific, and escorted ships traveling between Hawaii and islands in the Western Pacific. After the war, Inaugural conducted minesweeping operations in the waters around Japan and Korea. By the end of its career, the vessel had cleared 82 mines and was awarded two battle stars for service during World War II.
Decommissioned in 1946, the vessel became part of the Atlantic Reserve Fleet and was finally disposed of by the Navy in 1967. By 1968, Inaugural was relocated to St. Louis to serve as a floating museum. The vessel was designated as a National Historic Landmark on January 14, 1986, as one of two surviving Admirable-class minesweepers used in the Pacific during World War II.
In August 1993, during flooding of the Mississippi River, Inaugural broke loose from its moorings at the Gateway Arch. The ship suffered a breach in its hull, took on water, and rolled on its side. It has remained in that position and partially submerged since that time. Plans to salvage the wreck in one piece and restore it were not feasible. The ship has been determined a total loss, and will be salvaged for scrap metal and museum exhibition purposes.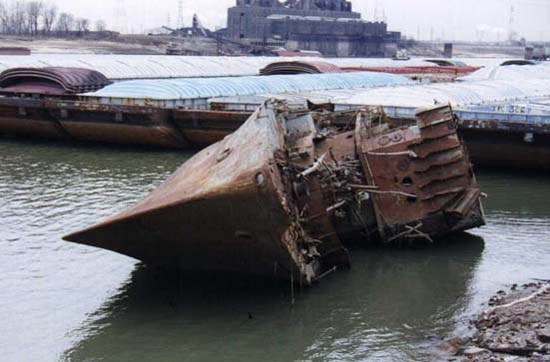 The Landmark designation of
Inaugural
was withdrawn on August 7, 2001 because it had ceased to meet the criteria for designation.
Last updated: August 29, 2018