Edwin H. Armstrong House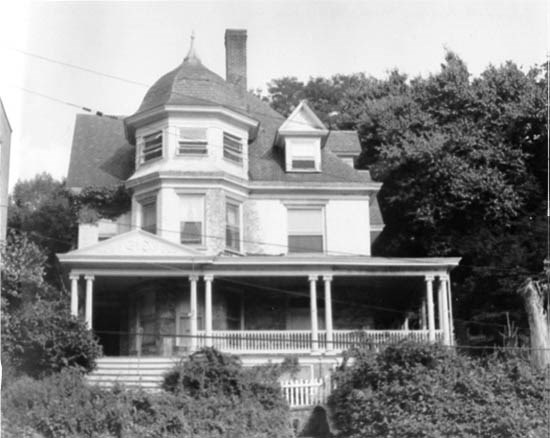 Yonkers, NY
Designated an NHL: January 7, 1976

Designation withdrawn: March 5, 1986

Edwin H. Armstrong, an engineer and inventor in the field of radio, lived in this house from 1902 to 1923. Armstrong invented two of the electronic circuits that are the basis of modern telecommunications. Armstrong also invented the frequency modulation (FM) system of radio broadcasting.
While still a boy, Armstrong set about becoming an inventor. His homemade radio equipment eventually filled his bedroom, and during high school, he built a 125-foot tall radio antenna on the lawn of his house. Armstrong made his first important discovery while studying engineering at Columbia University. During the summer of 1912, he created a new regenerative circuit and tested this device in the turret room of the Yonkers house. Armstrong received distant stations loudly enough to be heard without earphones, not possible before the creation of this circuit. Armstrong's regenerative circuit was the first radio amplifier and it became the basis of the continuous-wave transmitter that remains key to radio broadcasting.
Armstrong obtained his engineering degree in 1913, and continued at Columbia serving as an instructor and assistant to physicist and inventor Michael Pupin. Serving in the U.S. Army Signal Corps during World War I, Armstrong was asked to attempt detection of possible enemy shortwave transmissions. To achieve this, he created an eight-tube receiver which greatly amplified weak signals. Named the superheterodyne circuit, this was another of Armstrong's inventions that became essential to the operations of telecommunications devices. The sales of rights to his inventions made Armstrong a millionaire in the 1920s. He continued teaching as a professor at Columbia, and in 1923 married Marion MacInnes.
After a legal battle to control his patent for the Regenerative Circuit that lasted from 1922 to 1934, Armstrong eventually lost the case in the US Supreme Court, but he continued to be recognized by the scientific community as the inventor of this circuit. In an effort to eliminate static, Armstrong designed a new system of radio broadcasting. In 1933 he demonstrated the wide-band frequency modulation (FM) system. This new system was not immediately adopted by broadcasters due to financial considerations; the new system required changes to some of the basic equipment. After World War II, however, FM broadcasting burgeoned. Unfortunately for Armstrong, he again faced patent challenges. He undertook twenty-one lawsuits against corporations that infringed on his frequency modulation system patents. With another protracted legal battle looming and undergoing the stress of personal illness as well as a separation from his wife, Armstrong committed suicide on January 31, 1954. It was not until 1967 that the lawsuits were finally settled by Armstrong's widow; all of the suits were decided in Armstrong's favor.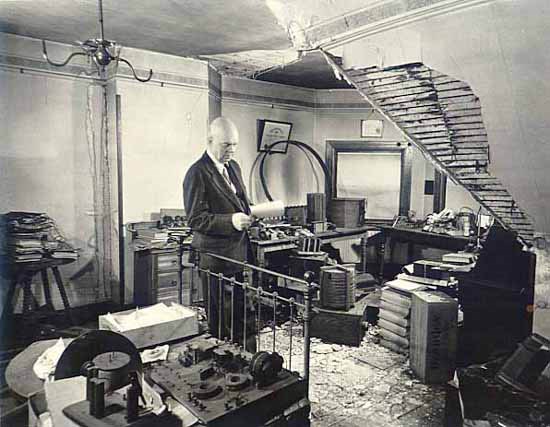 Armstrong was posthumously elected by the International Telecommunications Union in Geneva to its roster of electrical pioneers, joining such figures as Alexander Graham Bell, Marconi, and Michael Pupin. Armstrong had also received the Franklin Medal in 1941, the most prestigious award in American science.
The house in Yonkers remained in the Armstrong family until 1957. When it was designated a National Historic Landmark on January 7, 1976, it was still well-maintained. Beginning in 1979, however, the property appeared to be endangered by proposed residential development. The house was not maintained during this period, in anticipation of sale of the property for development. The structure deteriorated and suffered fire damage, which destroyed part of the roof and caused severe damage to the interior walls. The Edwin H. Armstrong House was demolished in February 1983 and the site was leveled. The Landmark designation was withdrawn on March 5, 1986 and the property was also removed from the National Register of Historic Places.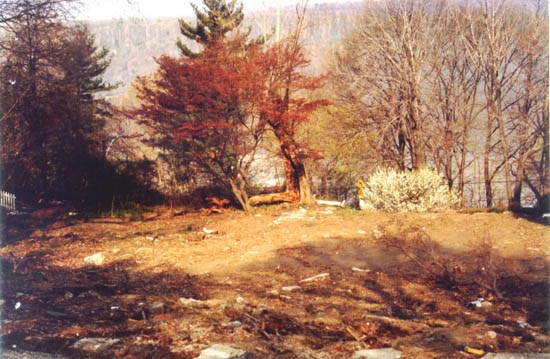 Last updated: July 18, 2019