Ernestine Ygnacio-De Soto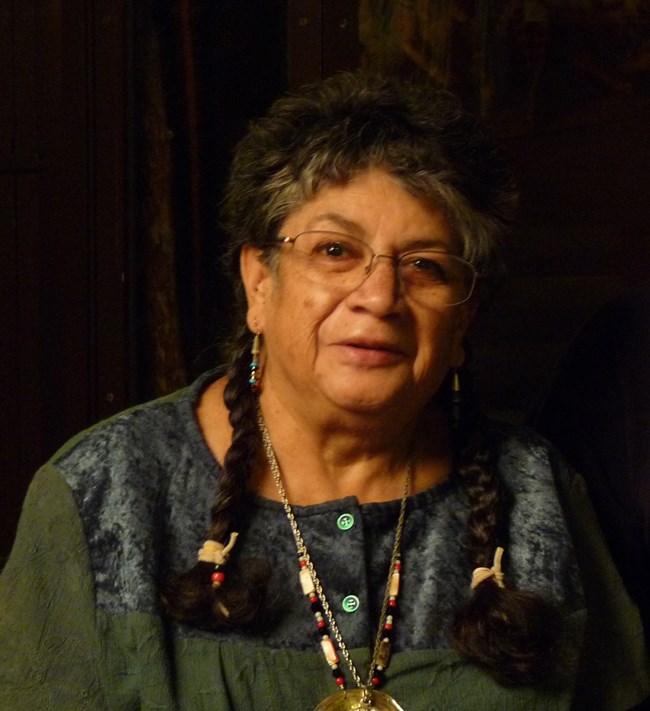 Chapter 7

Ernestine Ygnacio-De Soto, Barbareño Chumash Elder, shares her family's stories about the Lone Woman.



My mother, Mary J. Yee, was the last fluent speaker of the Barbareño Chumash language. She was raised by her grandmother, Luisa Ygnacio. Luisa had brief contact with the Lone Woman of San Nicolas Island when she was brought to Santa Barbara. Luisa's first husband was a Chumash man named Policarpio, who had been raised in the household of the last chief of Santa Cruz Island. Policarpio and Luisa were married in 1851 at Mission Santa Barbara. Policarpio was a fisherman and sea otter hunter who accompanied George Nidever to San Nicolas Island in 1853. He was part of the crew who met the Lone Woman and returned with her to the mainland.





My mother said that Luisa had met the Lone Woman but could not understand her because they spoke completely different languages. My grandmother told my mother that she felt sorry for the Lone Woman because she probably hoped she was going to see her friends and relatives who had left the island eighteen years earlier. Luisa believed that if the Lone Woman had been allowed to live with other Indians and eat the native foods that she would not have died so soon after being taken off the island.





Luisa's husband, Policarpio, brought back from San Nicolas Island two small, feathered capes and a fishhook that belonged to the Lone Woman. Unfortunately, Luisa did not save these items.





Some of my family's stories were written down in the early 1900s by anthropologist John P. Harrington, who interviewed my great-grandmother Luisa Ygnacio in 1913–1914. Harrington later worked with Luisa's daughter (my grandmother), Lucrecia Ygnacio Garcia, and my mother, Mary Yee. My mother told him the stories she had learned from her grandmother, Luisa. One of these stories was about how the Lone Woman lost her son (or perhaps children) who remained with her on the island. Luisa said that the son (or children) had been killed when they were offshore fishing in a boat that was attacked by a whale. It seems that Luisa likely learned this story from her late husband, Policarpio.
Listen to chapter 8 entry

Learn about a family's memories of the Lone Woman of San Nicolas Island.
Last updated: February 25, 2020