Laura Reynolds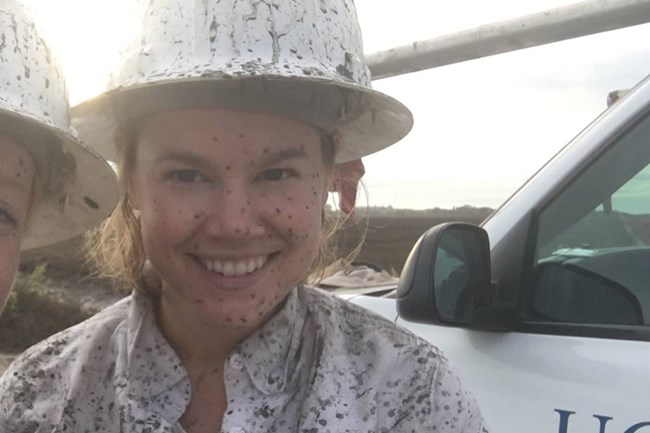 Chapter 27

Laura Reynolds, a graduate student at University of California, Santa Barbara, talks about the earthquake and tsunami of 1812 and its impact on the Channel Islands.

Historical records indicate that two large earthquakes shook the Santa Barbara region on December 21, 1812. Aftershocks lasted until February 1813. There is recorded information of damage at a number of Spanish missions, spanning from what is now Lompoc to Los Angeles.

A number of accounts support the occurrence of a moderate to small tsunami in the region caused by one of these earthquakes on December 21.

An account from Mission Santa Barbara in early 1813 stated, "People from the Rancheria are living on the plains around the Mission (Santa Barbara), to where they withdrew since they were very close to the ocean, which threatened to flood them…It has been necessary for us to withdraw for now for somewhat more than a half a league inland, for fear of the ocean, which had flooded in two parts."

Earthquake activity on the seafloor is believed to have caused the tsunami. Over the years, the steep continental shelf near the islands has been the site of multiple underwater landslides caused by earthquakes. There is evidence that one of these seafloor landslides, called the Gaviota slide, took place 100­–300 years ago. So it is the appropriate age range, size, and location to have generated the tsunami described as occurring in 1812.

Computer models based on the 1812 incident suggest that a local tsunami caused by an underwater earthquake-induced landslide could have hit the Channel Islands and southern California coast with little warning. Geologists at the US Geological Survey estimate that as few as 15 minutes might have elapsed between the earthquake and the tsunami reaching the islands and mainland.
Listen to chapter 27 entry

Learn about the 1812 earthquake and tsunami that affected the Channel Islands.
Last updated: June 15, 2017