Susan Morris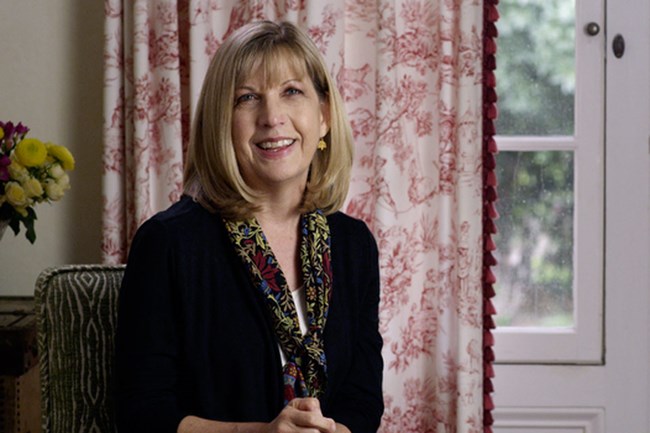 Chapter 6
Susan Morris, historical researcher, describes the removal of the Nicolen᷈os from San Nicolas Island in 1835.
We don't have direct evidence, like a ship log from the Peor es Nada, which tells us how many Nicoleños were removed from San Nicolas Island in 1835 and what route the schooner took from the island to mainland California. Nonetheless, we can piece together a lot of what happened by consulting a variety of primary sources.
One source that provides information about the 1835 removal is an 1878 memoir dictated by George Nidever, an otter hunter, to E. F. Murray, a research assistant for Hubert Howe Bancroft. Bancroft was a historian interested in gathering and publishing information about the history of California from people who he considered pioneers. Nidever has a connection to the Lone Woman story because he was captain of the ship that brought the Lone Woman to Santa Barbara in 1853.
Although Nidever did not participate in the 1835 journey that brought the other Nicoleños to the mainland, he spoke with another hunter, Isaac Sparks, who was involved in that trip. Sparks and Nidever went otter hunting on Santa Rosa Island in the winter of 1835, shortly after the Nicoleños were taken off the island. Sparks discussed the event with Nidever during their hunting trip.
According to Nidever's memoir, about 17–18 men, women, and children were taken from San Nicolas Island in October 1835 on a Mexican schooner, the Peor es Nada, chartered by Sparks.
The Peor es Nada sailed to San Pedro Harbor near Los Angeles. After the Nicoleños arrived on the mainland, Nidever claimed they were brought to Los Angeles and San Gabriel. Church records dated December 1835 and April 1836 note the presence of at least two Nicoleños in Los Angeles, supporting the claim that the ship arrived at San Pedro with passengers from San Nicolas Island in fall of 1835.
Additional confirmation of Nidever's recollections comes from two Mexican documents. A Provincial State Paper: Benicia, Military, 1767–1845, dated October 14, 1834, shows that Sparks was the captain of the Peor es Nada, and that the ship was in Santa Barbara in October of 1834. Another Mexican document from the Departmental State Papers of Los Angeles indicates that the Peor es Nada was at the harbor in San Pedro a year later, on November 21, 1835.
New research using original documents with primary information (eyewitness or event participants) shows that two Nicoleños were baptized at the Los Angeles Plaza Church in 1835 and 1836. Also, two women who were identified as Island Indians, who were baptized in Los Angeles in 1836, are highly likely to have come from San Nicolas Island in 1835.
No Nicoleños have been found in baptismal records at Mission San Gabriel. In addition, a newborn girl, baptized in at the Los Angeles Plaza Church in May 1836, had parents who may have come from San Nicolas Island. Those parents were identified as Island Indians, but the timing of their daughter's baptism, and the fact that all the native people from San Clemente Island and Santa Catalina Island left those islands by 1820, makes it possible that the parents were Nicoleños, too.
One of those Nicoleños, a boy who was about five years old when he was baptized in December 1835, lived until at least 1860, according to Mexican and American census records. The name he was given upon his baptism was Tomás Guadalupe. He lived with his godmother's family, and in 1860 Tomas married a young woman named Refugio Lopez. Tomas was alive and living on Spring Street in Los Angeles when the Lone Woman was brought to Santa Barbara in 1853.
Listen to chapter 6 entry

Learn about the native islanders' removal from San Nicolas Island to the California mainland.
Last updated: November 26, 2017