María Sinforosa Ramona Sanchez de Nidever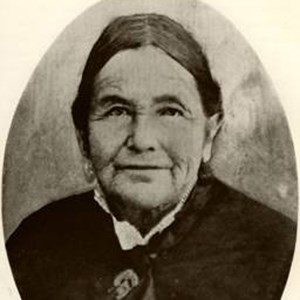 Born in Santa Barbara, Sinforosa Sanchez married George Nidever on February 13, 1841. The couple had four sons and two daughters. According to her husband's account, Sinforosa looked after the Lone Woman while she lived with the Nidever family. Sinforosa may have nursed her when the Lone Woman became ill.
DATE OF BIRTH: July 18, 1812
PLACE OF BIRTH: Santa Barbara, Alta California, New Spain
DATE OF DEATH: August 12, 1892
PLACE OF BURIAL: Santa Barbara, California, USA
References
1852 California State Census, Santa Barbara County, California, population schedule, Santa Barbara, p. 38 (penned), line 26, Maria Synforosa Sanchez de Neidevir, digital image.
Ancestry.com
. (
http://www.ancestry.com
: accessed December 30, 2015), citing California State Library repository collection C144, roll 5.
Ellison, William H., (ed.).
The Life and Adventures of George Nidever [1802–1883]: The Life Story of a Remarkable California Pioneer Told in his Own Words, and None Wasted
. Santa Barbara: McNally & Loftin, 1984: 89.
"Santa Barbara County."
Los Angeles Times,
August 13, 1892, p. 7.
Last updated: November 16, 2018