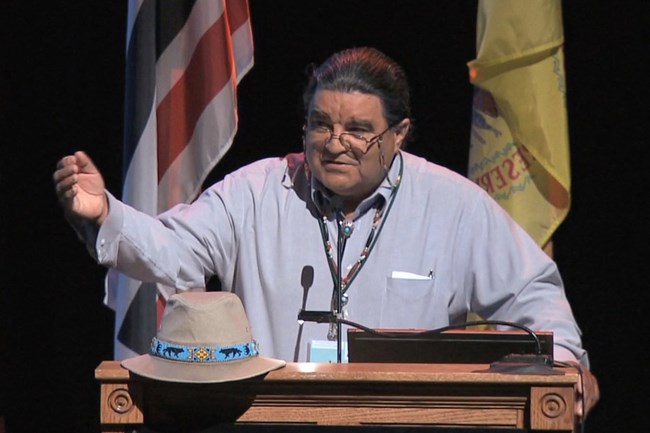 Chapter 1
Jerry Lassos, a Gabrielino, talks about his tribe's name for San Nicolas Island.
Although Scott O'Dell calls the island Ghalas-at, the island is actually called Haraasnga by the Gabrielino, the tribal group most closely connected to the island people, who are referred to as Nicoleños. It was common for Gabrielinos to travel by ti'at (plank canoe) between Haraasnga and Yaangna, now called Los Angeles.
It is possible that O'Dell chose to use the Chumash word Ghalas-at instead of Haraasnga for San Nicolas Island believing that the Lone Woman was Chumash, which is not correct. Evidence suggests the Lone Woman was a Gabrielino.