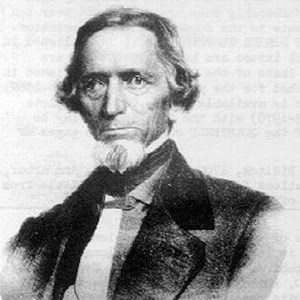 Isaac Sparks is known for sailing to San Nicolas Island in 1835 and returning to San Pedro with a group of islanders, leaving the Lone Woman behind. A Spanish document notes that Sparks and seven men sailed from Santa Barbara on the schooner
Peor es Nada
in 1834. A hunter, merchant, and rancher, Sparks arrived in California in 1832 and joined in many sea otter hunting trips on the California coast.
DATE OF BIRTH: About 1803
PLACE OF BIRTH: Maine, USA
DATE OF DEATH: June 16, 1867
PLACE OF BURIAL: Santa Barbara, California, USA
References
Ellison, William H., ed.
The Life and Adventures of George Nidever [1802–1883]: Life Story of a Remarkable California Pioneer Told in his Own Words and None Wasted
Santa Barbara: McNally & Loftin, 1984: 36–39.
Morris, Susan L., John R. Johnson, Steven J. Schwartz, René L. Vellanoweth, Glenn J. Farris, Sara L. Schwebel. "The Nicoleños in Los Angeles: Documenting the Fate of the Lone Woman's Community."
Journal of California and Great Basin Anthropology
36, 1 (2016).
1850 US census, Santa Barbara County, California, population schedule, Santa Barbara, p. 254 (stamped), p. 507 (penned), dwelling 132, family 134, Isaac Sparks; digital images.
Ancestry.com
.
http://www.ancestry.com
: accessed 12 December 2014), from National Archives microfilm publication M432, roll 35.
"Provincial State Papers: Benicia, Military 1834–1845," Internet Archive, digital images,
Archive.org
(
https://www.archive.org/details/168035972_80_2_2
: accessed 9 December 2014), LXXIX, p. 134 (stamped) p. 73 (penned).
Findagrave.com,
Find A Grave
, database and digital images, (
http://www.findagrave.com/cgi-bin/fg.cgi?page=gr&GRid=8821527&ref=acom
: accessed 12 December 2014), photograph, gravestone for Isaac James Sparks (1800–1867), Santa Barbara Cemetery, Santa Barbara, California.