Father Francisco Sánchez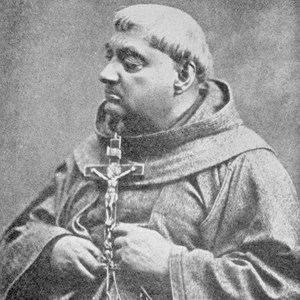 Franciscan priest Francisco Sánchez was stationed at Mission Santa Barbara when the Lone Woman arrived from San Nicolas Island in 1853. The mission priests visited the Lone Woman and brought Native American Californians who spoke different Indian languages to speak with her. When she was near death, the Lone Woman was conditionally baptized by Father Sánchez with the name Juana María.
DATE OF BIRTH: August 1813
PLACE OF BIRTH: Leon, Guanajuato, Mexico, New Spain
DATE OF DEATH: April 17, 1884
PLACE OF BURIAL: Santa Barbara, California, USA
References
Cronin, Blaise P. "Juana Maria."
Priestly Studies
12, 2 (1944): 68–75.
Ellison, William H., (ed.).
The Life and Adventures of George Nidever [1802–1883]: The Life Story of a Remarkable California Pioneer Told in his Own Words, and None Wasted
. Santa Barbara: McNally & Loftin, 1984: 88–89.
Geiger, Maynard.
Franciscan
Missionaries in Hispanic California, 1769–1848, a Biographical Dictionary.
San Marino: The Huntington Library, 1969: 215–217.
Last updated: November 16, 2018