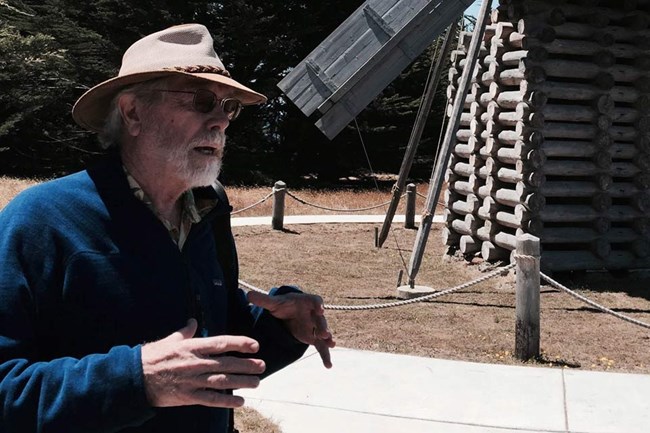 Chapter 21
Dr. Glenn Farris, California State Parks archeologist (retired), discusses Russian and Alaskan sea otter hunting in California during the first half of the 1800s (nineteenth century).
Starting in the very early 1800s hunting for sea otters would have been done using American ships with Alaskan and Russian hunting crews. An important base for their sea otter operations was established at Fort Ross (Fortress Ross) in northern California. In later years, starting in 1814, the Russian American Company purchased one of the American ships called the
Lydia,
which they then renamed the
Il'mena
, to continue this hunting on San Nicolas Island.
The sailing ships would drop off Alaskan hunters and their Russian overseers on the islands for up to a year while the sailing ship went further south, sometimes as far as South America, to purchase loads of food for the Russian colonies in Alaska. These hunting trips continued through the mid-1800s.
Eventually the depletion of the sea otter population and conflicts with the Americans and Spanish along the coast caused the Russians to abandon sea otter hunting. Fort Ross was shut down in 1842 because agricultural production was in serious decline. The American John Sutter purchased Fort Ross from the Russians in 1849.