By the Numbers
To help us understand infrastructure funding needs and prioritize where we invest financial resources, the National Park Service assesses the condition of our infrastructure each year and calculate how much it would cost to address needed repairs.
At the end of fiscal year 2022, an estimated $22.3 billion of repair need existed on roads, buildings, utility systems, and other structures and facilities across the National Park System. Addressing deferred maintenance and repairs (DM&R) is critical to the continued preservation, accessibility, and enjoyment of national parks.
The Great American Outdoors Act's National Parks and Public Lands Legacy Restoration Fund, supported by revenue from energy development, provides up to $1.3 billion per year for five years through 2025, to make significant enhancements in national parks. Understanding where the greatest deferred maintenance and repair needs are is part of a concerted effort to address the extensive repair backlog in national parks and ensure visitors can continue to enjoy their national parks for generations to come.
Fiscal Year 2022 Quarter 4 Deferred Maintenance and Repair by Asset Category
An asset is real property that the National Park Service tracks and manages as a distinct, identifiable entity. These entities may be physical structures or groupings of structures; landscapes; or other tangible properties that have a specific service or function.
| | | |
| --- | --- | --- |
| Asset Category | Asset Count | Deferred Maintenance & Repair ($) |
| Buildings | 25,163 | 6.8 B |
| Housing | 3,661 | 383 M |
| Campgrounds | 1657 | 288 M |
| Trails | 6,244 | 677 M |
| Wastewater Systems | 1,767 | 804 M |
| Water Systems | 1,578 | 1.1 B |
| Paved Roads * | 11,961 | 5.4 B |
| Unpaved Roads | 5,664 | 883 M |
| All Others* * | 17,737 | 6.0 B |
| Total | 75,432 | $22.3 B |



*Paved Roads includes bridges, tunnels, paved parking areas, and paved roadways.
**All Others captures non-industry standard assets including utility systems, dams, constructed waterways, marinas, aviation systems, railroads, ships, monuments, fortifications, towers, interpretive media and amphitheaters. Note that the work order methodology is still being used to calculate DM&R for these assets as the National Park Service continues to improve the data quality for this subset of the portfolio.
Fact Sheets
Take a deeper dive into deferred maintenance and repairs data with downloadable fact sheets for specific states and parks or sites.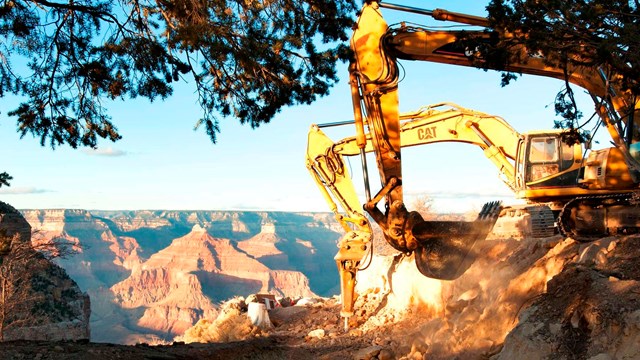 By State
Find more detailed information about deferred maintenance and repairs by state.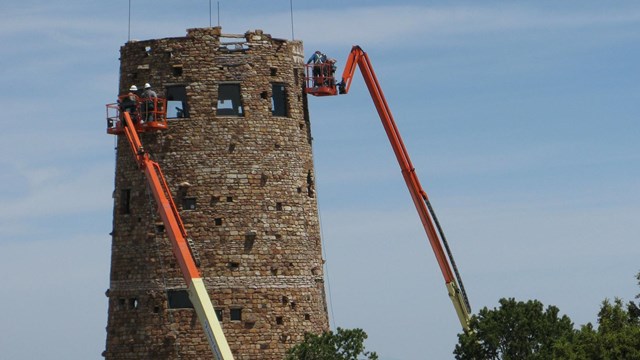 By Parks or Sites
Find more detailed information about deferred maintenance and repairs by specific parks or sites.
More Deferred Maintenance & Repairs
Deferred Maintenance and Repairs

The National Park Service is working to address the repair backlog to preserve parks and provide a world-class visitor experience.

Identifying and Reporting

Detailed reports on deferred maintenance and repairs are available by state and by national park or site.

Frequently Asked Questions

Find answers to commonly asked questions about National Park Service deferred maintenance and repairs.
Last updated: June 6, 2023