Credits

Although there were efforts to document the history of the NPS uniform as early as the 1950s, the NPS first asked individual parks for information about the history of women in uniformed positions in 1961. It wasn't until 1976, however, that sustained efforts to document the broader history of women employees began. Many women (and men) worked to understand the history of NPS women long before this Portfolio project began.
With Appreciation
The "Dressing the Part" portfolio began with the idea of an online exhibit featuring the NPS uniform as a way to share history of the women in the NPS. Funded in part by a grant from the National Park Foundation in 2020, it quickly became clear that a short exhibit couldn't begin to address the complexity of the uniform, as revealed through new research, or the stories we wanted to share about NPS women. The portfolio is our solution to both issues. It enables us to delve deeper into the history and provide important context for the uniforms that was missing in other publications. It also offers a framework to continue sharing untold stories. Continuing efforts to expand this resource and tell more diverse stories were funded by a second National Park Foundation grant in 2021 and a third grant in 2022. We are grateful for their continued support and enthusiasm for this project.

A project like this portfolio couldn't come together without a lot of help. Special thanks to Elizabeth A. Watry, author of Women in Wonderland: Lives, Legends, and Legacies of Yellowstone National Park for being open to sharing resources, photographs, contacts, and the key story of Tuey and Rex the horses. Her introduction to the Arnold family was immensely helpful. Bob Arnold and Dave O. Arnold, in particular, were incredibly supportive of the project. Dave deserves special mention for his Herculean scanning effort to share several hundred photos, letters, and newspaper clippings from the family's collection. He was not only fast and responsive but a joy to share the "research bug" with!

We also want to sincerely thank Mixie Kingman Eddy and Elizabeth Kingman for their willingness to share photos and stories of their mother, Elizabeth "Betty" Yelm Kingman. Bob Burns, Charlene Bird Burns, and Tamara Hansen were very helpful in expanding the story of Mamie "Mae" Henkel Burns and we are particularly grateful for their willingness to share photographs and documents in the family collection.

Lydia Barton Michos' family shared their stories and photos of her. Special thanks to her grandaughters, Kathryn "Kitty" Barton Smith, Karen Barton Best, and Edith Barton and her great-granddaughter Stacia Smith.

Dear friend Georgiana Vines grew up in the NPS and continues to share her first-hand knowledge on many subjects. In this instance she not only shared her experiences, newspaper clippings, and photos of her time as a ranger aide at Everglades National Park, she answered numerous questions along the way. She also contacted other ranger aides and former Everglades naturalist Vernon "Tommy" Gilbert for additional information as needed. She was instrumental in connecting us with Tschera Harkness Connell and Darci Mendlen Wolcott. Both women were also generous with their memories and willing to answer a myriad of questions. Special thanks also to Don Vande Hei for permission to use photographs from Clara Lynne Harkness Vande Hei's personal collection, and to Tschera for facilitating our access to them.

Jessie Wheedleton and Deb Novotny, licensed battlefield guides at Gettysburg, shared their knowledge and photos freely. Pat Strange did the same for Vicksburg's women licensed guides.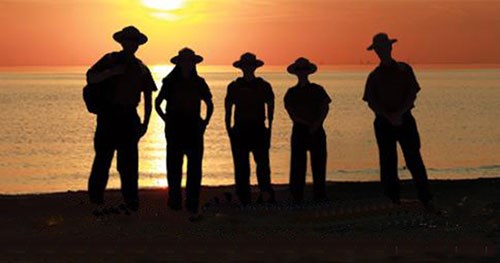 Most of the research for the Portfolio was conducted in the NPS History Collection, using materials from the NPS Oral History Collection, the NPS Historic Photograph Collection, and documents in the NPS archives. Online newspaper services and genealogy sites provided additional information. In addition, staff from park-specific museum and archival collections provided invaluable assistance. Anne Foster, Miriam Watson, and Melanie B. Cutietta at Yellowstone National Park provided digital copies of important images, oral histories, and other documentation on the park's early women rangers that helped support re-interpretation of the early uniforms.

Paul Rogers, Virginia M. Sanchez, and Greg Cox answered questions and gave assistance at Yosemite National Park. Virginia M. Sanchez, in particular, has been an ongoing partner in this quest.

Kelly Cahill shared information about early women at Rocky Mountain National Park that led to re-writing the early history of licensed nature guides. Eddy Harvey and Kate Everitt at Zion tracked down early women at Zion National Park. Jenny Leasor at Vicksburg National Military Park shared her community connections to move forward the story of the licensed battlefield guides. Brooke Childrey at Mount Rainier answered a stream of emails about the park's early women. Jean Tabbert at Glacier National Park dug deep to find information about every Glacier woman I came across. Deidre Shaw, Glacier's former curator, graciously answered questions in retirement.

Cane West, a ranger at Hot Springs National Park, brought our attention to African American women working at bathhouse attendents in the early 1900s. More research into those women is ongoing.

Linda C. Orbik with the NPS Office of Equal Opportunity Programs provided data about women and other underrepresented groups in the NPS both 2020 and 2021. NPS Oral Historian LuAnn Jones and others let us hear new women's voices in their recorded oral histories, capturing many women's stories from the past 40 years and complimenting interviews done in the 1960s–1990s.

Non-NPS museum and archives also provided source materials that were helpful and often instrumental in putting the early history together. Special thanks go to Lori Terrill at the University Archives at Black Hills State University for a fast turn around for information on Esther Brazell and Freeda Nielsen. Katherine Terry at the National Archives and Records Administration in St. Louis provided copies of official personnel records.

Christopher Elbich, media planner at Harpers Ferry Center, spearheaded the social media campaign leading up to the launch of the Portfolio. Throughout Women's History Month in March 2021, Chris teased out the interpretive stories from the "facts and figures" on our cartes-de-visite (CdVs) to connect our virtual visitors more personally with NPS women.

Many members of the NPS History Collection staff, including Casey Oehler, Marissa Lindsey, Madison Duran, Brian Quann, and Eleanore Kohorn suggested edits to text or assisted with graphics. Jessica Lamb and Jennifer Taylor digitized oral history interviews in the collection so that they could be accessed for research.

Former NPS Assistance Director Exercising the Authority of the Director David Vela also provided information and feedback on sections of the Portfolio related to NPS wives.

Julee Johnson at the National Center for Preservation Education coordinated administration of the project's grant funding.

Their support made this project possible, and we are incredibly grateful for the opportunity to spend this time with (and to be able to draw inspiration from) from "our women." As always, any errors presented in the Portfolio are our own. The research files created by this project are archived at the NPS History Collection at Harpers Ferry Center. For further questions or source information, please contact HFC_Archivist@nps.gov.
Portfolio Development
Research and content creation: Nancy J. Russell, McKenzie Hitchcock & Samira Rosario Martinez, NPS History Collection, Harpers Ferry Center

Graphics: McKenzie Hitchcock, Madison Duran, Eleanore Kohorn & Samira Rosario Martinez, NPS History Collection, Harpers Ferry Center

Editing: Virginia Reams, Harpers Ferry Center

Web page creation and layout: Katrina D. Gonzalez & Nancy J. Russell, Harpers Ferry Center
Explore More!
To learn more about Women and the NPS Uniform, visit Dressing the Part: A Portfolio of Women's History in the NPS.


This research was made possible in part by a grant from the National Park Foundation.
Last updated: July 5, 2022