By the Book!

Interested in learning more about NPS women? Check out these resources at libraries or bookstores near you. By sharing this list we aren't endorsing specific publications or attesting to their accuracy. We simply hope that this short list inspires you to seek out more NPS women's stories.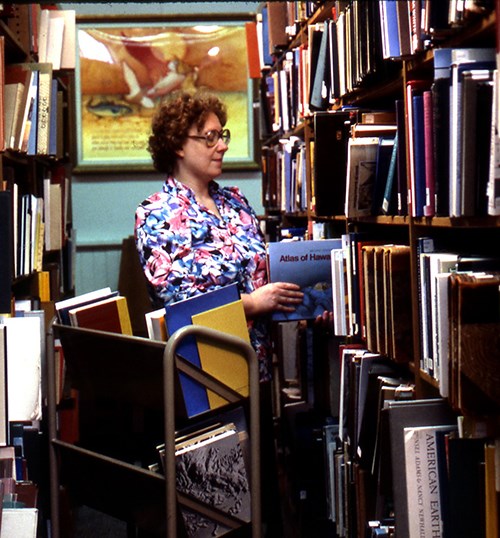 Autobiographies & Memoirs
Ambler, Marjane. 2013. Yellowstone Has Teeth: A Memoir of Living in Yellowstone. Riverbend Publishing.
Baptiste, Mary Beth. 2014. Altitude Adjustment: A Quest for Love, Home, And Meaning in The Tetons. TwoDot Publishing.
Jacobsen, Phel K. 2018. I Married a Park Ranger and became a Park Wife. CreateSpace Independent Publishing Platform.
Lankford, Andrea. 2010. Ranger Confidential: Living, Working and Dying in the National Parks. Falcon Guides.

Liggett, Deb. 2021. Pilgrim, Paddler, Poet: The Ranger Chronicles. Jackrabbit Press.

Meikle, Lyndel. 2021. Accidental Ranger: Tales from Forty-Three Years as a National Park Ranger. Mountain Press.
Merrill, Margaret Becker. 1956. Bears in My Kitchen. McGraw-Hill Publishers.
Muleady-Mecham, Nancy Eileen. 2004. Park Ranger: True Stories for a Ranger's Career in America's National Park. Vishnu Temple Press.
Smith, Dama Margaret. 1930. I Married a Ranger. Stanford University Press.
Soskin-Reid, Betty. 2018. Sign My Name to Freedom: A Memoir of a Pioneering Life. Hay House, Inc.
Webb, Melody. 2007. A Woman in the Great Outdoors: Adventures in the National Park Service. University of New Mexico Press.

White, Robin. 2020. Beauty in My Bones: Honoring the Women of My Family Clan. Butterfly Typeface Publishing.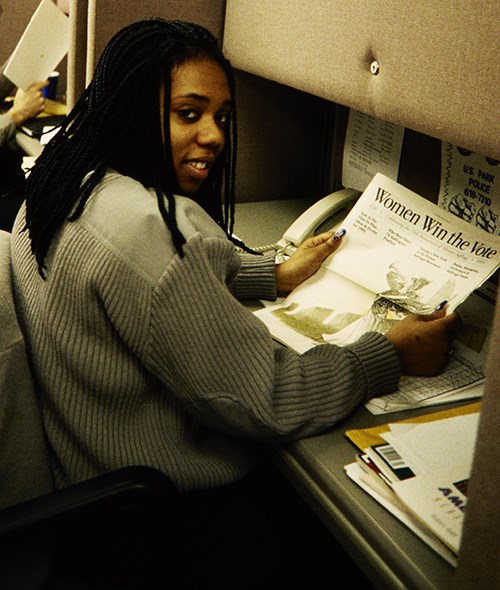 Historical & Cultural Perspectives
Enss, Chris. 2013. High Country Women: Pioneers of Yosemite National Park. Riverbend Publishing.
Fraley, John. 2019. A Woman's Way West: In and Around Glacier National Park, 1925-1990. Farcountry Press.

Huyck, Heather. 2020. Doing Women's History in Public: A Handbook for Interpretation at Museums and Historic Sites. American Association for State and Local History.
Kaufman, Polly Welts. 2006. National Parks and the Women's Voice: A History. The University of New Mexico Press.
Sapp, Emily. 2018. Emerging Discourses of Gender and Women in the National Park Service: An Ecofeminist Analysis of Ranger Newsletters from 1979 to 1999. Honors Thesis, Bowling Green State University.
Taylor, Dorceta, 2016. The Rise of the American Conservation Movement: Power, Privilege, and Environmental Protection. Duke University Press.
Unger, Nancy C. 2012. Beyond Nature's Housekeepers: American Women in Environmental History. Oxford University Press.
Watry, Elizabeth A. 2012. Women in Wonderland: Lives, Legends, and Legacies of Yellowstone. Riverbend Publishing.
Zephier, Sarah. 2019. Women in the National Park Service: The Legacy of the Patriarchy. Honors Thesis, University of North Carolina at Chapel Hill.
Relaxing Reads
Whether your favorite genre is mystery, thriller, romance, fantasy, or historical fiction, you can easily find one (or more!) set in a national park and featuring strong women characters. With so many written by both women and men, we've limited our list to a small handful of series written by women who worked for the NPS. Maybe you'll recognize someone you've met in a national park. Oh, wait! None of the characters are based on real people, right?
Barnet, Karen: Author of the Vintage National Parks historical fiction series
Barr, Nevada: Author of the Anna Pigeon Mysteries series.
Daughety, Annalisa: Author of the A Walk in the Park romance series.
Martin, Emily B.: Author of the Creatures of the Light and Outlaw Road fantasy series.
Explore More!
To learn more about Women and the NPS Uniform, visit Dressing the Part: A Portfolio of Women's History in the NPS.


This research was made possible in part by a grant from the National Park Foundation.
Last updated: March 1, 2022