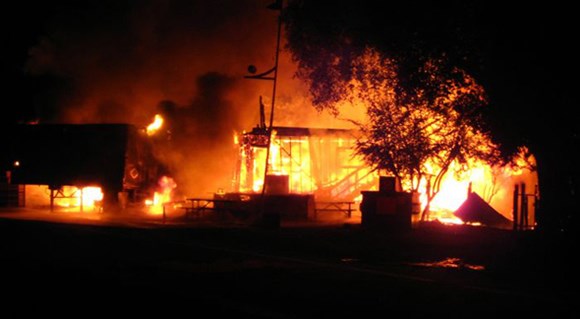 The National Park Service has the honor and responsibility to protect many things, including the historic structures found in many of the 418 park units. Some history is tangible and can take us back to a time and place of our past, to come to know and understand it. These buildings and artifacts tell a story of our national parks and of the American way of life … a story of who we are. Use this look back at the losses of our American and NPS heritage to inspire and direct our efforts to protect what still remains.
Documenting Our Past Losses
We are documenting historic structural fire losses in the national parks.
Learn more about the project of documenting our historic losses
. If you have photographs, investigative reports, newspaper clippings, or other supporting documentation that will give a more comprehensive view of a structural fire incident that occurred in the national parks, please help us document the loss. Use the
Historic Structural Fire Incident Database Information Form
to provide more information regarding the incident. Please use our
Contact Us
page to send scanned materials and permissions to use personal materials, such as photographs taken on outside of work hours.