Southeast Region: Plains Train Depot, Jimmy Carter National Historic Site
Quick Facts
Cultural Landscape: Plains Train Depot

Park: Jimmy Carter National Historic Site, Georgia

Periods of Significance:

1885 - 1976

Featured Artwork: Plains Train Depot, Kenneth P. Craig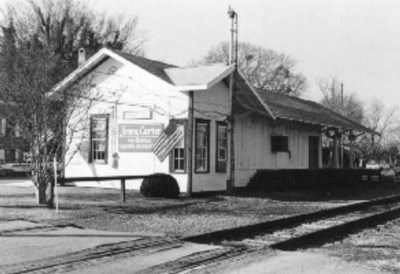 The Plains Train Depot in Plains, Georgia served the Seaboard Coast Line Railroad from 1888 to 1951. The establishment of the railroad line was the impetus for the development of Plains, a rural southern community centered on agriculture, church, and school.
Plains, Georgia is the birthplace of the 39th president of the United States, James Earl "Jimmy" Carter, Jr. When Carter ran for governor and then for president in the 1970s, the depot became his campaign headquarters. The wood-framed building with both board and batten and lap siding served as the central meeting point for the Carter family, volunteers, and supporters.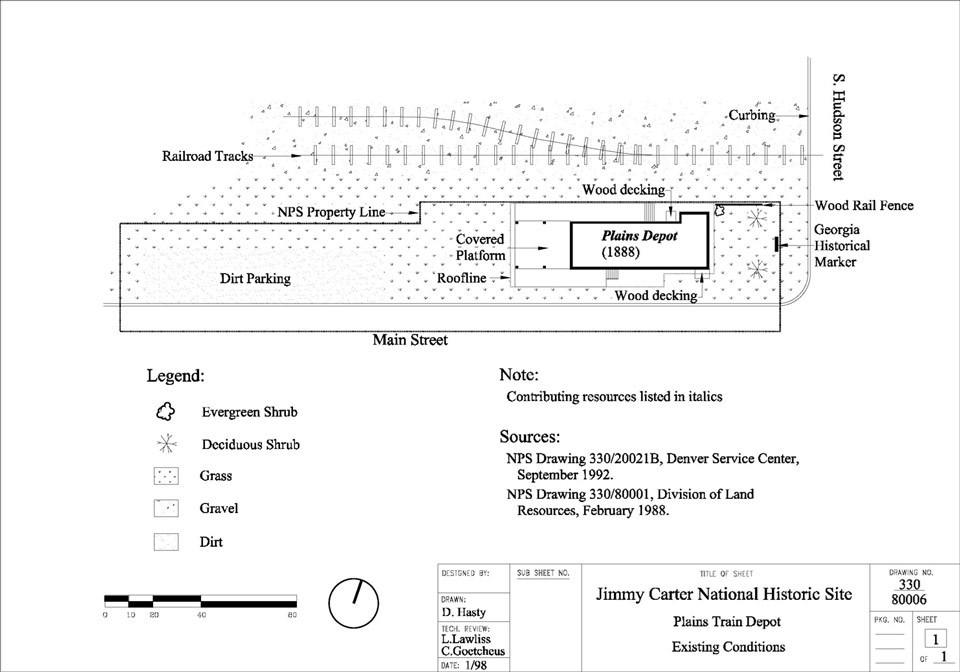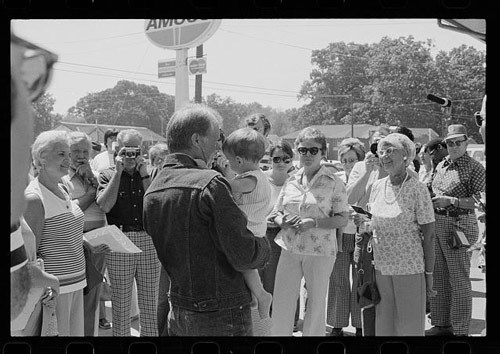 It continued to be used as a backdrop for campaign announcements and press conferences. To the voting public tuned in from around the country, the depot was a tangible representation of the southern, small-town character of candidate Jimmy Carter.
When Carter won the presidential election in 1976, he celebrated the victory at the Plains Train Depot. When he lost the 1980 re-election, he returned to the familiar depot to thank supporters.
This watercolor was painted by Kenneth P. Craig, an artist and retired Presbyterian minister from Huntersville, North Carolina. Reverend Craig finds inspiration in Jimmy Carter and in the National Historic Site, particularly the Boyhood Home and the Depot landscapes, and he has shown the landscapes in other watercolor paintings.
Plan your Visit to Plains, Georgia
The Jimmy Carter National Historic Site includes several cultural landscapes in and around the City of Plains: the Jimmy Carter Boyhood Home, Plains High School, the Carter Compound, and the Plains Train Depot.
Visit the park website to plan your visit and find information about things to do in the area, including the Rosalynn Carter Butterfly Trail and the train ride from Cordele to Plains.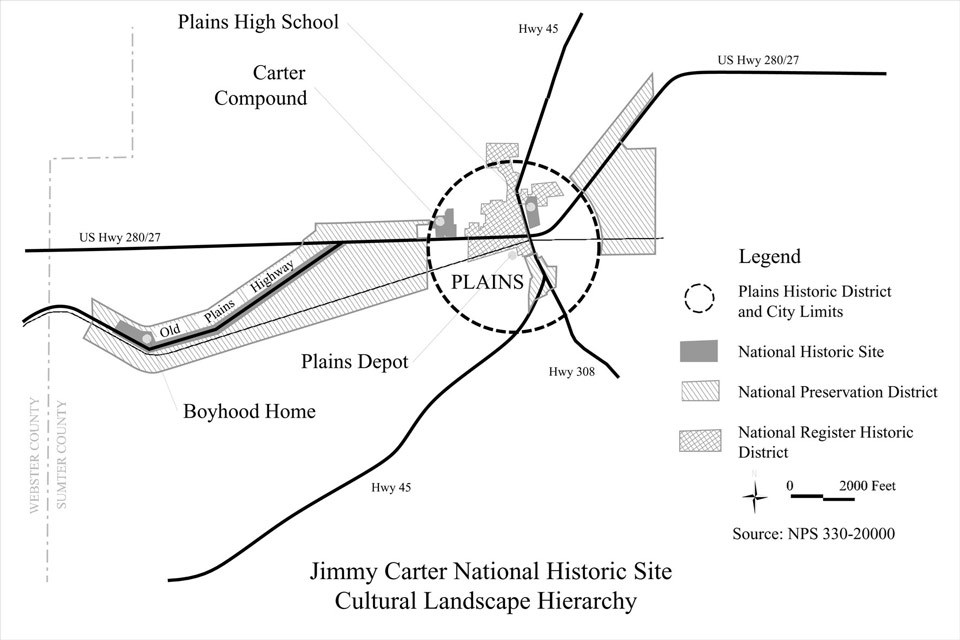 Last updated: June 28, 2018