Environmental Management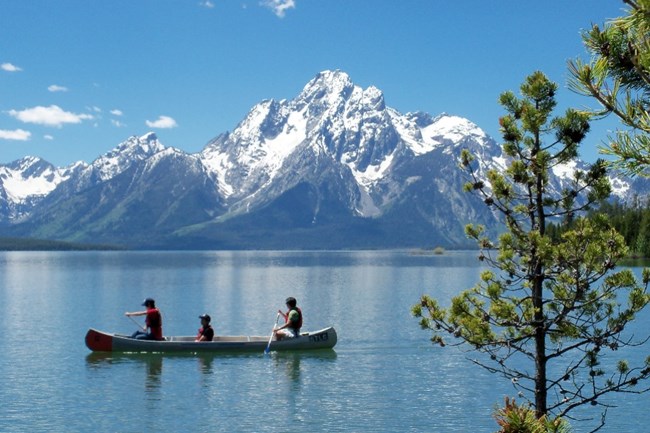 An Environmental Management Program (EMP) achieves the following objectives:
Complying with all applicable laws pertaining to the protection of human health and the environment
Incorporating best management practices in these areas of concessions:

Operation
Construction
Maintenance
Acquisition
Provision of visitor services
Other activities under a concession contract
Concessioners should develop, document, implement and fully comply with the EMP in all activities with potential environmental impacts.
Read more about Environmental Management Program Standards (PDF 313 KB).
Environmental Purchasing
Environmental Purchasing is a hot topic these days, especially in the midst of COVID-19. This Environmental Purchasing Newsletter (PDF 716 KB) issued by WASO is chock full of information on environmental purchasing strategies, and, because solid waste generation is inevitably connected to environmental purchasing, there are also several articles on solid waste management strategies. Topics like maximizing recycling programs, legislation around plastic waste streams, and the economic impacts of waste importing and exporting on the U.S. and other countries are just a few of the issues discussed in this newsletter.
The Environmental Purchasing Newsletter (EPN) aims to keep NPS park staff up to date on the latest environmental purchasing strategies in the parks as well as the latest in industry news and trends. Because environmental purchasing is inextricably linked with solid waste, this newsletter also explores solid waste management topics and strategies.
The EPN August 2021 Edition (PDF 887 KB)includes an overview of the Great American Outdoors Act and its associated impact on funding; insight into sustainable strategies for road projects, including best practices; an explanation of how switching to compostable products may increase exposure to chemicals; a lookback at Grand Teton's 2019 Zero Waste Challenge; advice on how to avoid greenwashing; guidance on reducing supply chain emissions; a primer on how parks can accelerate the transition to low emissions vehicles; a summary of recent waste and recycling legislation; and a helpful guide to using calculators that estimate environmental benefits related to waste reduction, including source reduction, reuse, and recycling.
Environmental Audits
Environmental Audit Information
Program Chat on Environmental Audits - Presentation (PDF 346 KB)
Hotlines
Underground Injection Control Guidance (PDF 237 KB)
Program Chat on Environmental Audits - Presentation (PDF 645 KB)
Program Chat on Environmental Audits - Transcript (PDF 88 KB)
Environmental Management Program Sample (PDF 228 KB)
Other Environmental Management Tools
Greening Opportunities for Guides and Outfitters (PDF 824 KB)
Green Rides Toolkit
Underground Storage Tanks Operator State Training Requirements (PDF 484 KB)
Zero Waste Planning Tool (XLSX 1.4 MB)