Toolkit: Video
Video is everywhere, and your audience will watch a video if they are hooked within the first 10 seconds. To compete for attention against other videos, watch and learn from the examples found here. What production techniques speak to you? Long and short messages are listed here; be able to identify the right length for your intended purpose and audience.
National Park Service videos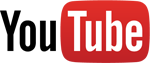 The NPS Climate Change Response Program Youtube channel has videos on a variety of topics.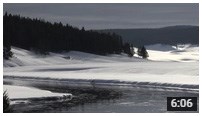 Yellowstone InDepth - Watershed Down
Snowfall in Yellowstone melts into rivers that span the continent from the Gulf of Mexico to the Pacific Ocean. Scientists are documenting significant changes in the amount of snow that falls here as well as the intensity and timing of spring runoff. These trends could affect everything you see when you come to the park, as well as everyone and everything living downstream.
PBS Digital Studios
Climate Science: What You Need to Know
This science-heavy video explains - in just a few minutes - why we know climate change is happening and why we know humans are causing it. It may be worth watching a few times to capture the details and provides a great starting point to understanding the big picture of climate change science.
Audio
The Climate Change Song
Set to the tune of the traditional song "Wildwood Flower,"
The Climate Change Song
features verses explaining the science and effects of climate change as well as how to respond.
A Song of Our Warming Planet
What does climate change
sound
like? Listen as a cello's notes correspond with rising temperatures over the last 100+ years.
Last updated: January 24, 2017