Climate Change Scenario Planning Showcase
What is scenario planning?
Climate change is having far-reaching impacts on natural and cultural resources, facilities, operations, and the visitor experience. However, parks face a major challenge in anticipating future impacts: not knowing their exact timing and nature. A single forecast is likely to be inaccurate, so it is risky to rely on any one prediction of the future to make management decisions. Scenario planning—a longstanding military and private-sector tool adapted by the NPS and partners in recent years for NPS purposes—addresses this challenge. It offers a framework for working with uncertainty and preparing for a wide range of plausible future conditions. This structured process identifies a small set of scenarios—descriptions of potential future conditions that characterize a broad range of critical uncertainties—and uses them to inform planning.
Scenario planning vs. forecast planning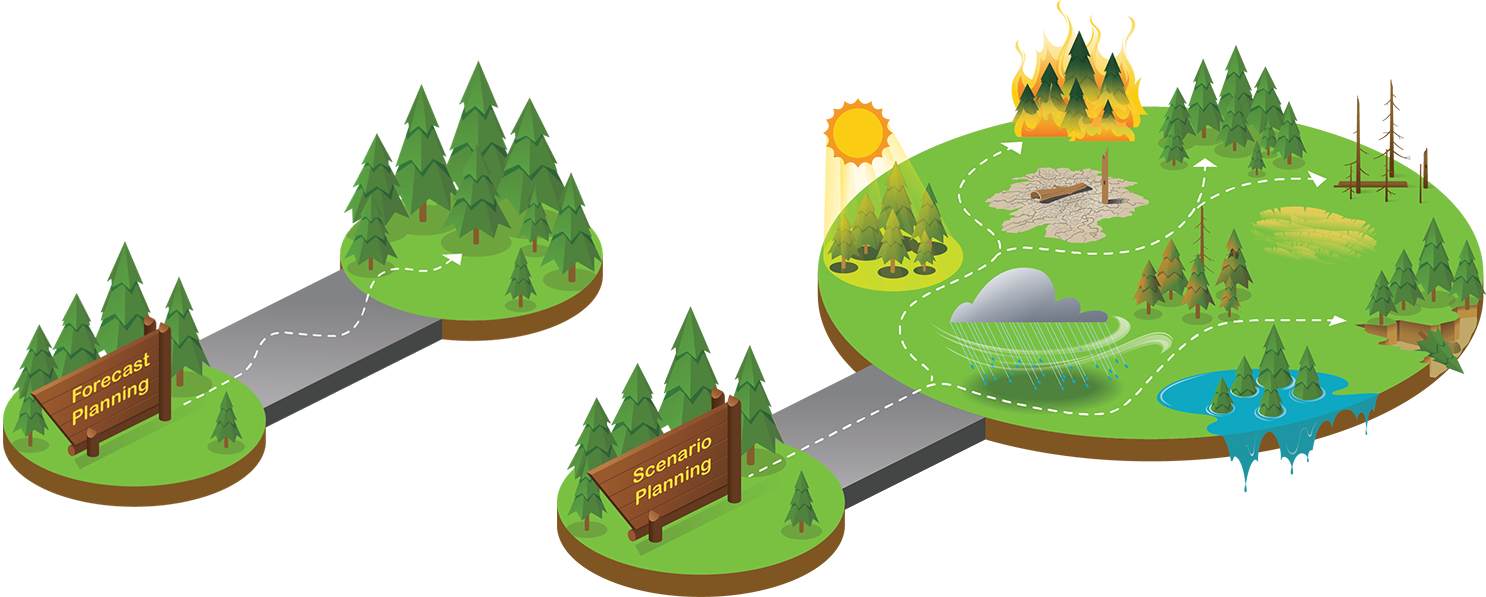 A useful set of scenarios is
plausible
(based on best available science),
relevant
(focused on the management question),
divergent
(characterizes a range of future conditions), and
challenging
(effective for examining established practices and assumptions and fostering creative thinking). Working across scenarios, managers can identify:
current practices likely or unlikely to succeed in the future,
critical uncertainties around which monitoring or new science could be developed, and
updated goals or actions that are robust to an uncertain and dynamic future.
Scenario planning can be a highly participatory processes or a technical service, depending on the context and purpose.
How is scenario planning used?
Earth's escalating climate crisis requires forward-looking planning approaches that help resource managers work with irreducible and consequential uncertainty. Scenario planning can ground managers in the range of ways climate and resource responses may plausibly play out, help them examine long-held assumptions, and ultimately develop goals and activities that are robust to an uncertain future. Scenario development can be 1) a highly participatory, workshop-based approach that leverages expertise of resource managers and other subject-matter experts, 2) a technical approach in which scientists link climate projections to quantitative models, or 3) something in between. Regardless of format, however, the fundamental objective of climate change scenario planning is to develop insights that inform decision-making and help managers take strategic action.
Examples of scenario planning in the NPS

How can I learn more about scenario planning?
The following guidance documents and journal publications collectively describe the climate change scenario planning process and illustrate recent NPS-driven evolution. Resource management often presents complex and unique challenges, and the approach presented here is meant to serve as a flexible guide for further application and innovation.
Scenario planning guidance from the NPS
Planning for a Changing Climate, 2021 is a comprehensive resource to guide climate-smart adaptation planning. The guide helps planners and managers develop forward-looking goals and evaluate strategies and actions in light of multiple plausible futures associated with a changing climate.
Resource Stewardship Strategy Supplemental Guidance, 2020 provides a repeatable methodology to use scenario planning to address climate change in Resource Stewardship Strategies (strategic plans to help managers to achieve and maintain desired conditions).
Using Scenarios to Explore Climate Change: A Handbook for Practitioners, 2013 describes the five-step process for developing climate change scenarios and provides detailed instructions are provided on how to accomplish each step of the scenario-building process. A 2014 addendum is also available.
Additional Resources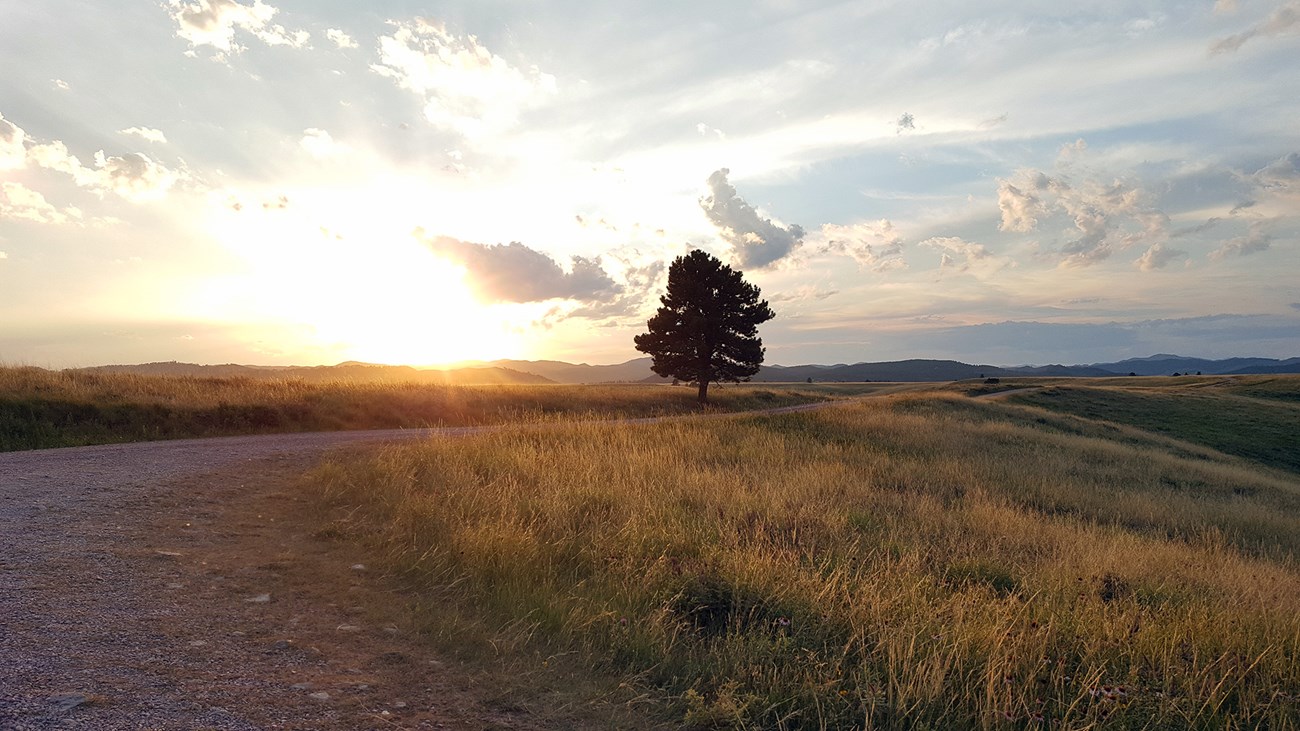 Last updated: August 30, 2022