Understanding Climate Science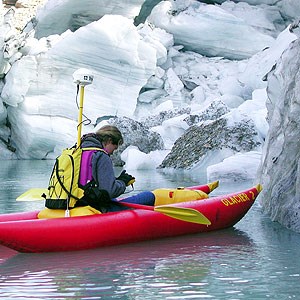 Scientists who study Earth's climate are looking at more than just weather statistics over time. Rather, climate science is a complex field spanning multiple disciplines like atmospheric science, physical geography, oceanography, and biogeochemistry. Climate scientists look at the sum of evidence across Earth to explain how and why the climate is changing and what broad-scale impacts are occurring. Often, this information is then modeled to inform projections for the future.
The National Park Service relies upon authoritative sources of climate science, including the
Intergovernmental Panel on Climate Change
and the
U.S. Global Change Research Program
. These organizations provide robust projections which can be downscaled to better understand continental, regional, or local patterns and impacts. Downscaled data is then coupled with tools, expertise, and additional data from governmental and nongovernmental partners to help inform the management of the National Park System.
Learn more
Find examples of how climate science is applied to park planning efforts on the
scenario planning showcase page
or view a
2021 journal article
for more technical information.
More climate science stories from around the National Park Service
Last updated: October 20, 2021