360° Virtual Cherry Blossom Tours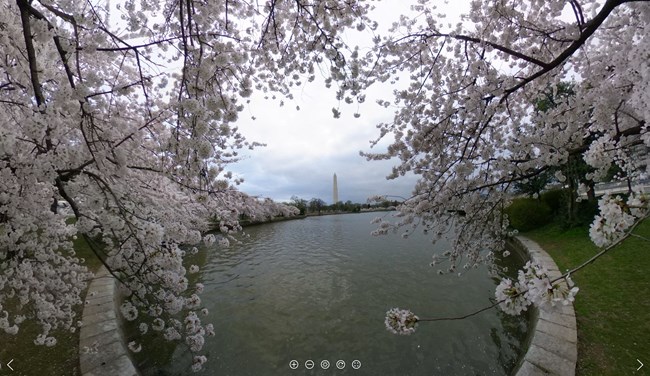 Welcome to the Virtual Cherry Blossom Festival!

See the cherry blossoms at the National Mall and Memorial Parks whenever and wherever. There's so much to explore.

Take a virtual walk around the Tidal Basin trail and visit some of the nearby monuments in 360 degrees. Or hop in a paddle boat and see the Tidal Basin from the water side by joining a virtual paddle boat tour during the bloom.

Virtual 360° Cherry Blossom Tours
Choose from the virtual cherry blossom sightseeing tours below, then grab your virtual PFD and walking shoes and let's go!
Last updated: April 2, 2021