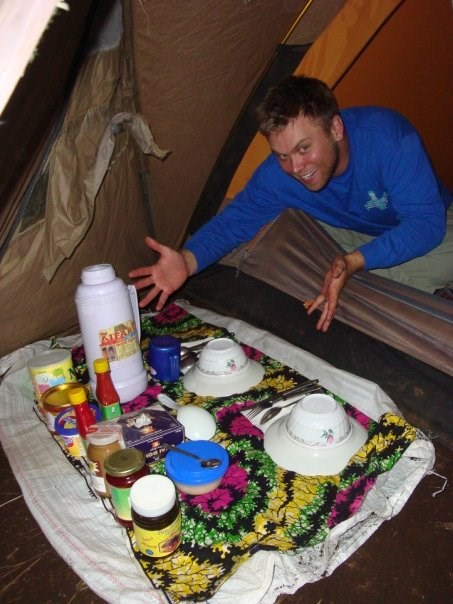 Meet Nathan King, a camper extraordinaire! He's been a park ranger at Glacier National Park, Theodore Roosevelt National Park, Pipestone National Monument, Fort Larned National Historic Site, and the National Mall and Memorial Parks. His favorite thing about working for the National Park Service is sharing special places with our visitors. Now, Nathan is a Digital Communications Specialist for the National Capital Region. When he isn't working, you might find Nathan swimming, playing on the computer, or visiting a national park!
---
Last camping trip?
Our last national park camping trip was to
Shenandoah National Park
at the Big Meadows campground. It's not far from Washington, DC, and it's much cooler on the mountain than it is in the city. The trip was memorable because it stormed during the night, and we were treated to some dramatic views from the overlooks in the morning after the rain.
Favorite memory of camping growing up?
While canoeing in Wisconsin, my brother and grandfather unexpectedly flipped their canoe, tumbling into the Crystal River. Though my brother's new school shoes were saved, my grandfather's Rockports were lost. The pitiful image of him walking barefoot into a shoe store still makes me laugh, though it wasn't terribly funny at the time.