National Parks BioBlitz: Washington, D.C.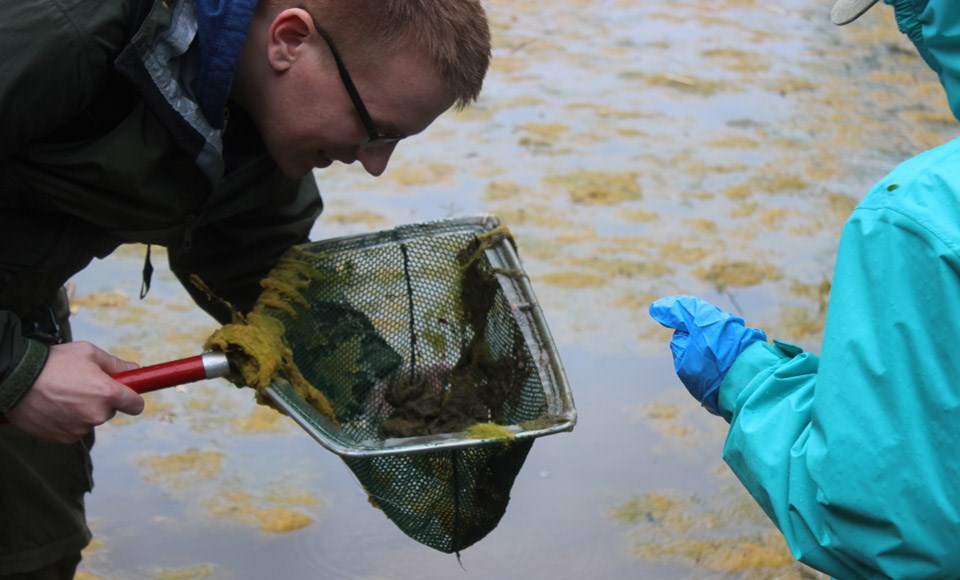 Neither sweltering heat nor drizzling rain could stop participants from all around the Washington, D.C. area from showing up for the National Parks BioBlitz, May 20-21, 2016. The varying weather didn't keep the biodiversity from coming out to celebrate the 100th anniversary of the National Park Service, either. Two days of species inventories in a myriad of parks across the country revealed remarkable statistics of more than 60 thousand observations recorded in the iNaturalist app. This broke down to currently 7 thousand species of plants, animals, and other organisms identified by an estimated 80 thousand citizen scientists. Exciting finds from this past weekend included many new species added to the parks' species lists, and sightings of over 365 threatened species, including an abalone species!
Check out the iNaturalist results!
Other highlights included:
886 species identified in 14 national park units in the National Capital Region

2,600 grade school students attending event on the National Mall in Washington, D.C.

120 national park units in participation nationwide, as well as over 130 events dedicated to citizen science

The official bird of the District of Columbia, the wood thrush, observed 11 times. Park officials say this indicates that the forest in Rock Creek Park, where the bird is resident, is healthy

An "ArchaeoBlitz", held at Knife River Indian Villages National Historic Site in North Dakota, discovered a centuries-old bison tooth

A very special underwater recording with Dr. Sylvia Earle at Channel Islands National Park

#BioBlitz2016 trending in the top 10 of social media world wide

The Biodiversity Youth Ambassadors welcomed the new NCR Biodiversity Youth Ambassador, Ms. Katherine Hagan, and Ms. Mikaila Ulmer, 11, who was selected to be the National Park Service Biodiversity Youth Ambassador representing the President's Pollinator Conservation Initiative for the National Park Service.

Bats, Bugs, and Brews festival for beer lovers on the Constitution Gardens pond, featuring live music and a bat inventory
Even more parks throughout the nation held biodiversity discovery events during the Centennial year, including parks in Alaska.

The adventure continues in 2017! Continue to check this map do see what other biodiversity discovery events exist near you!
Paperwork Reduction and Privacy Act Statement: The National Park Service is authorized by 16 U.S.C. 1a-7 to collect this information. This information collection will provide data for the National Park Service to better understand which species occur on its lands and where those species occur. Response to this request is voluntary. No action may be taken against you for refusing to supply the information requested. The permanent data will be anonymous. An agency may not conduct or sponsor, and a person is not required to respond to a collection of information unless it displays a currently valid OMB control number.
BURDEN ESTIMATE: Public reporting burden for this form is estimated to average 5 minutes per response. Direct comments regarding the burden estimate or any other aspect of this form to Simon Kingston (970-225-3551), or Phadrea Ponds, NPS Information Collection Review Coordinator. OMB Control Number is: 1024-0275
Last updated: July 12, 2017