Indigenous Engagement in U.S.-Russia Polar Bear Commission Meeting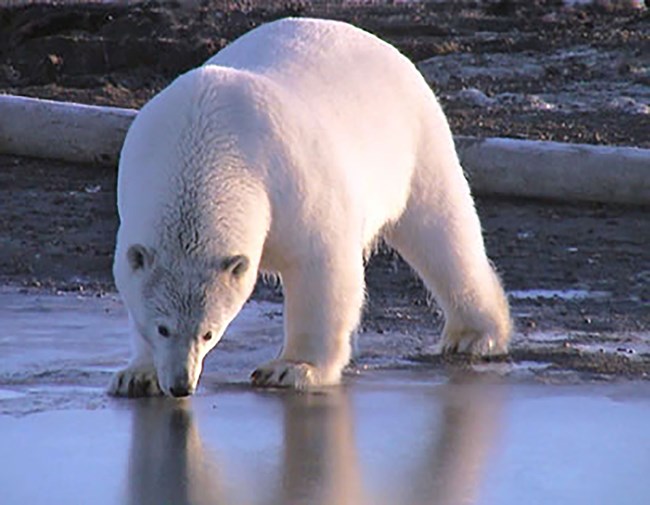 Partner:
Alaska Nannut Co-Management Council
Contact:
Katya Gray, director
Duration:
1 year (2021-2022)
This project aids Alaska Nannut Co-Management Council (ANCC) work in managing polar bear subsistence by supporting travel of Indigenous representatives from Chukotka and Alaska to Nome, Alaska for the ANCC 2022 meeting.
Borne by the waters between them and the ice floes atop, Indigenous communities of the Bering Strait have maintained connections since time immemorial. These communities share subsistence practices defined by their experience of the Arctic world—a world that, at present, is at the front line of global climate change. For the polar bears of the region, long an object of Beringian subsistence efforts, such change has grown to threaten their very existence. To combat this threat, representatives from local communities as well as the American and Russian governments created the U.S.-Russia Polar Bear Agreement in 2000, establishing bilateral management of Indigenous subsistence harvests on both sides of the Strait. Despite this achievement, however, the years following have seen the Agreement's promise complicated and obstructed by political forces outside of the Bering Strait.
For Indigenous peoples throughout Alaska and Chukotka, the years after the 2000 Agreement have included fewer and fewer opportunities for direct engagement. Of particular importance are the annual meetings, since 2009, of the U.S.-Russia Polar Bear Commission, only a few of which have been held at locations accessible to the Indigenous communities most affected by the Commission's decisions. The 2022 ANCC meeting in Nome, Alaska will enhance the dialogue between Indigenous experts and stakeholders from both sides of the Bering Strait.
Russian Component:
In addition to covering travel costs for Indigenous representatives from the Russian Federation, this project will foster close engagement with the Russian government delegation as well as the Chukotkan Native Commission.
Last updated: September 14, 2021