Far East CLEO Hub – Pilot Project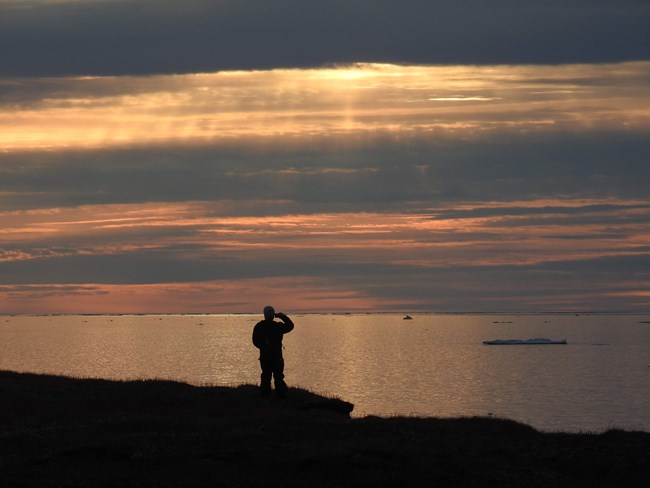 Partner:
Aleut International Association
Contact:
Dr. Liza Mack
Duration:
5 years
(
2020 – June 30, 2024)
The Local Environmental Observer Network (LEO) began as a grassroots initiative in 2009 to share Alaskans' concerns about environmental changes in remote communities. LEO members submit observations of unusual or unique environmental events in the form event descriptions and photos through the online LEO app. Alaskan staff members then direct observations to qualified "advisors" who assess the quality of the observation, add expert commentary and resource links, and approve publication. Publicized observations are displayed to a global audience through web-accessible maps on the LEO app and website.
The LEO app has members in all eight Arctic states. It includes over 3000 observations and is accessible in Russian. However, there are less than 10 observations from the Russian Far East. In this project, Indigenous Peoples, local communities and other interested parties in the Russian Far East will collaborate in tailoring the LEO app for use by the people of the Republic of Sakha (Yakutia), Kamchatka Krai and Chukotka. Project partners will adjust the app for Russian language, establish a Russian Far East CLEO Hub hold workshops promoting the value of Indigenous Peoples' knowledge systems and teaching how to use the LEO app, and coordinate stationary Internet access for 3 years at one of the educational institutions in the Russian Far East.
Russian Participation:
The project participants will collaborate with Chukotka Multidisciplinary College in Anadyr, Chukotka and/or the Arctic College of the People of the North in Chersky, Yakutia. Five to ten Alaskan youth (ages 18-30) and 10-15 youth from the Russian Far East will travel to meet for 1 week, coinciding with the Hub opening to learn how to use the LEO app and to practice in traditional activities under local elders' guidance. The Russian partners and project coordinators will work together to encourage use of the CLEO Hub beyond the opening event. The LEO app and all final project products will be translated into Russian for wide dissemination.
Last updated: October 20, 2020