Beringia Seabird Youth Network Bi-Lateral Student and Biologist Exchanges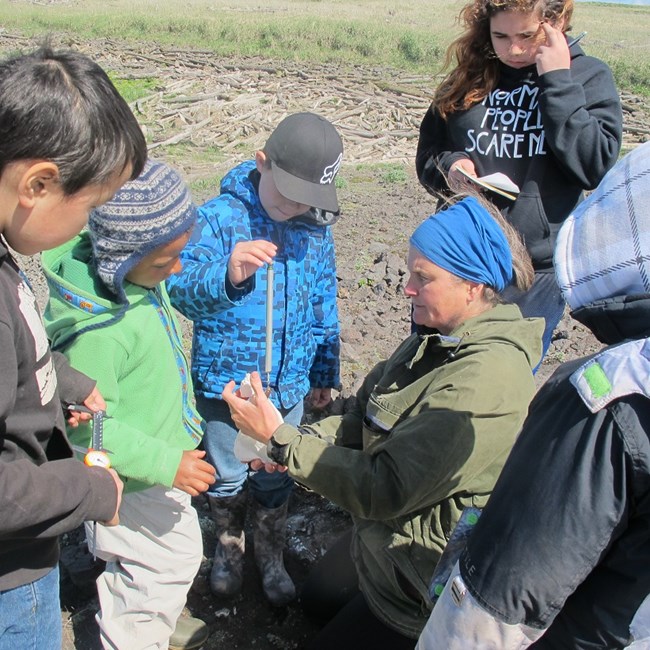 Partner
: Northern Research Technical Assistance Center (NORTAC)
Contact
: Ann Harding
Duration
: July 1, 2020 – June 30, 2023
The Commander (Russia) and Pribilof Islands (Alaska, USA) have strong ecological links and shared cultural identity. Both island groups support rich wildlife population and are homes of Unangan people, who were relocated here from the Aleutian Islands in the end of the 18th -beginning of the19
th
century. In 2015 the National Park Service Shared Beringian Heritage Program funded
the Pribilof Island Seabird Youth Network (SYN)
to reestablish connections and build new relationships between the youth on both island groups. The hosting of students from Nikolskoye, Russia for the 2017 Seabird Summer Camp on St. Paul Island helped cement friendships through a shared experience. The new project will build on these connections by bringing Pribilof students and a biologist from the Alaska Maritime National Wildlife Refuge over to the Commander Islands to attend the summer ethno-ecological camp and meet with biologists at the Commander Island Nature Reserve.
Russian Component
: Key project activities will take place in the Commander Islands community of Nikolskoye, where Alaskan and Russian students will attend ethno-ecological camp together and biologists from the Alaska Maritime National Wildlife Refuge will interact with the staff of the
Nature and Biospheric Reserve "Commander Islands
." Project information, including facts about seabird conservation will be posted prominently on the
Seabird Youth Network website
, in both Russian and English language. A public mural will be created in the town of Nikolskoye to symbolize the unity between the nations of Beringia. Project staff will facilitate Russian scientists participation at the Alaska Marine Science Symposium.
Last updated: October 22, 2020