For Teachers & Kids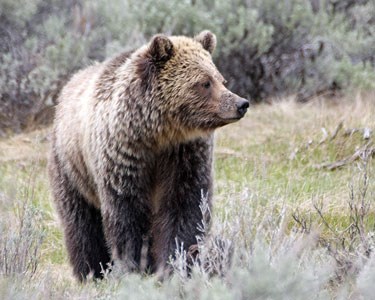 There are eight species of bear found around the world: American black bear, brown bear, polar bear, Asiatic black bear, sun bear, sloth bear, spectacled bear, and the giant panda. The United States is home to only three of these: American black bear, brown bear (also known as the grizzly bear), and polar bear.
Hiking and camping with your family and friends is a fun way to enjoy national parks. It is important to be safe when exploring parks, especially when bears are in the area. Know the rules for viewing bears, and always remember that you are a visitor in their home. Learn what types of food you should and shouldn't bring into parks and how to store it the right way. Bear attacks are not common, but it is important to be prepared. Always stay with an adult and read what you should do if you see a bear.
LOOK! See photos of bears in our national parks.
LISTEN! Hear what bears sound like in the wild.
LEARN! Watch videos to learn more about your favorite bears.
Lesson Plans
A Bears Educator's Guide is available from the National Park Foundation website.
Teachers, you can search for curriculum materials about bears on the For Teachers site.
Last updated: July 27, 2018