Bativities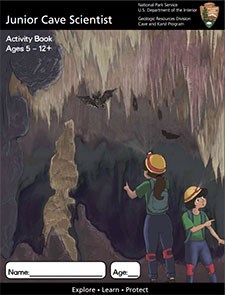 People of all ages enjoy learning about bats. Follow the links below for activities you can do at home, and educators can find activities for groups or classrooms.
Junior Cave Scientist
- This Junior Ranger program is full of fun-filled learning activities with photos and cave information. Explore the fascinating and fragile underground world of caves, learn about the National Park System, and complete fun educational activities. Participants who complete the booklet will earn a badge, a certificate, and the rank of Junior Cave Scientist.
Bat Hero Challenge
- Wanna help bats but don't know where to start? Bat Week's 2020 Bat Hero challenge offers a ton of ideas on how you can take concrete steps to help bats. There's a challenge for
teens and adults
, too.
Project Edubat
- This website has bat curriculum fo teachers, videos about white-nose syndrome, posters, and a variety of activities for all ages to get excited about bats.
Lesson Plans for Teachers
- This collection of lesson plans has activities for students from kindergarten through high school.
Last updated: September 22, 2020