Caribou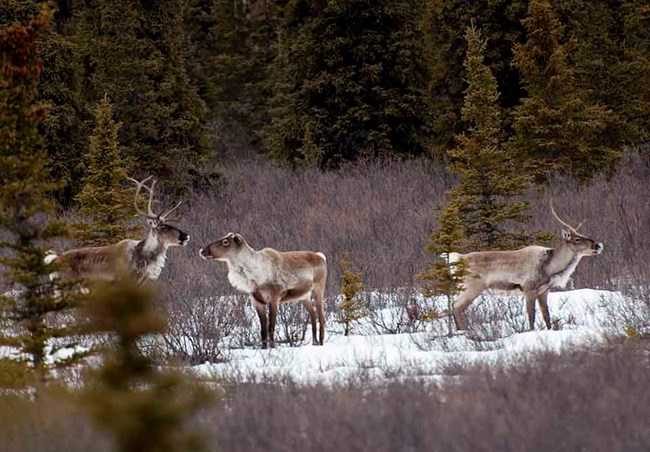 There are 32 caribou herds in Alaska, with an estimated population of around 750,000. Changes in weather conditions (among other factors) cue their migration. They move from boreal forest areas in the winter to open or coastal tundra areas in the spring for calving. They can cover up to 50 miles a day during migration. Some migration routes have been used for many years, but routes may change suddenly or over time due to food availablity. Many people in Alaska rely on caribou for
subsistence
.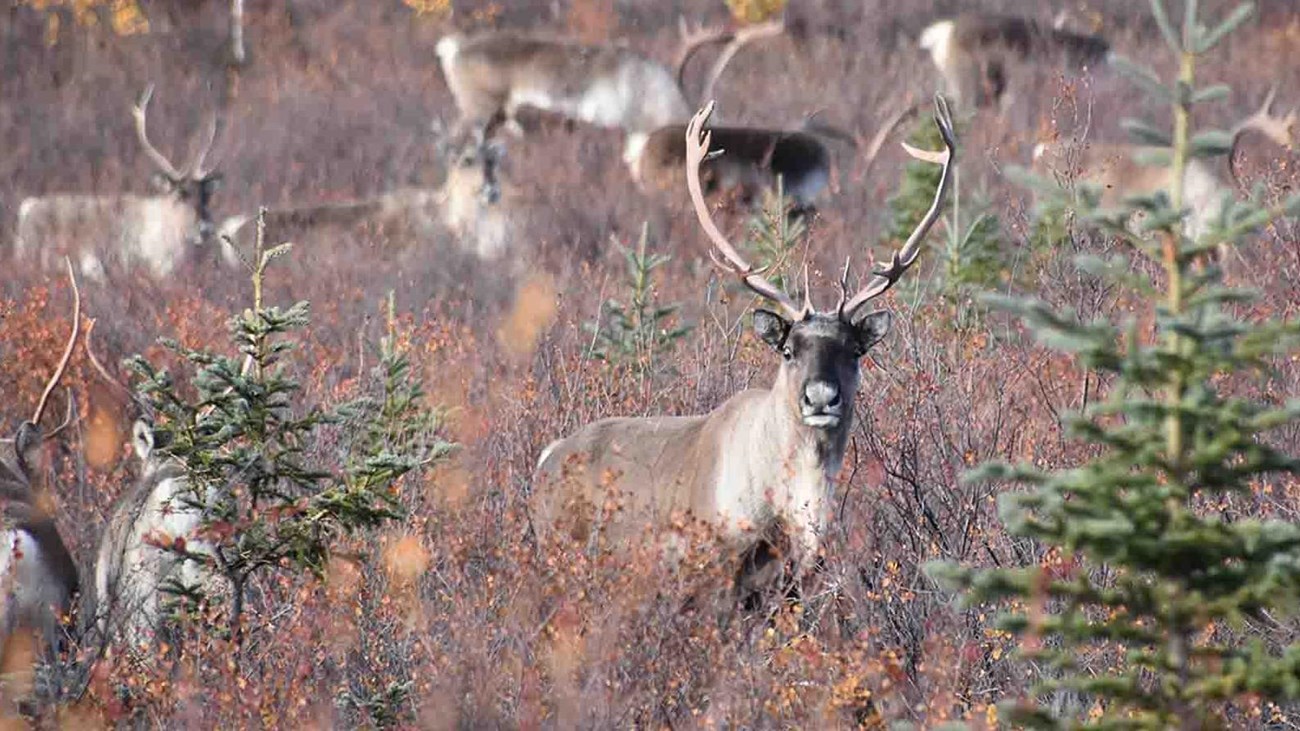 Complexity of Caribou Dynamics
Read more about the complexity of caribou population dynamics in a changing climate.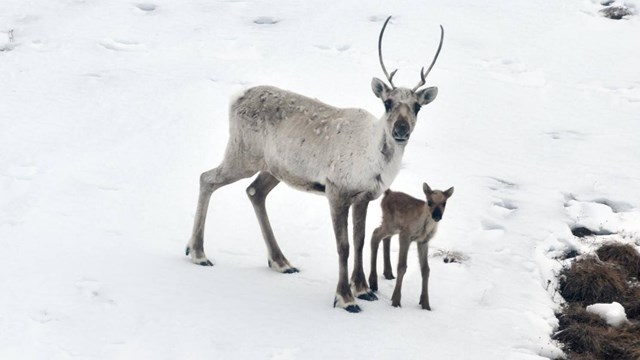 Monitoring Caribou in the Arctic Network
Caribou are part of the history, traditions, and culture of the Arctic.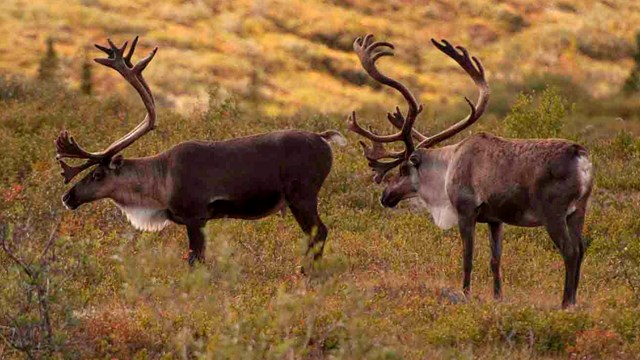 Monitoring Caribou in Central Alaska.
Four herds of caribou are found in the Central Alaska parks: Denali, Mentasta, Chisana, and Fortymile.
Learn about caribou in Alaska
Last updated: July 15, 2019