Alaska's Wilderness
Alaska wilderness is unique and there is a lot of it. About 95% of National Park Service land in Alaska has some wilderness protection, and accounts for about 30% of the nation's wilderness. Including areas managed by the U.S. Fish and Wildlife Service and U.S. Forest Service, Alaska has more than 57 million acres of designated wilderness: watersheds, mountain ranges, glaciers, wetlands, coastlines, volcanoes, tundra, forests, and wild and scenic rivers. These wilderness areas support diverse wildlife populations, protect archaeological resources, provide a setting for wilderness recreation, and support the continuation of a subsistence lifestyle for local communities.

Alaska is one of the few places in the United States that has large, intact natural landscapes. These large areas allow ecosystems to function naturally. This includes mass migrations of caribou and the natural disturbance of fire that creates a mosaic of vegetation communities. Large, naturally functioning ecosystems are also more resilient to and allow species to better adapt to climate change.

Learn more about wilderness throughout the National Park Service.
Researchers: Learn more about conducting wilderness research in Alaska's national parks.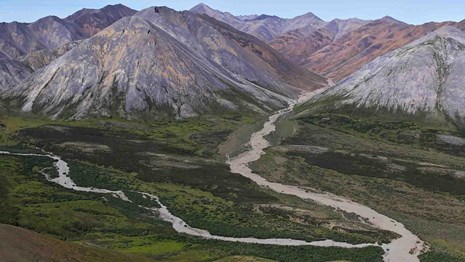 Arctic Wilderness
Explore the vast Arctic wilderness.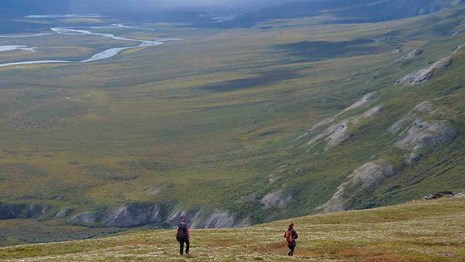 ANILCA and Alaska Wilderness
Wilderness in Alaska is different, in many ways. This is how ANILCA shaped Alaska wilderness.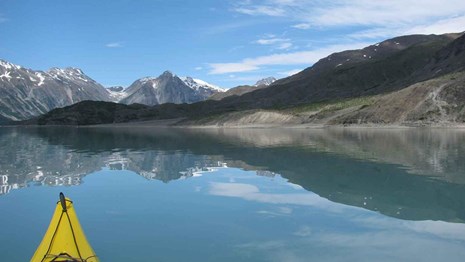 Wilderness Character
What makes wilderness wild? What can you expect to experience in wilderness?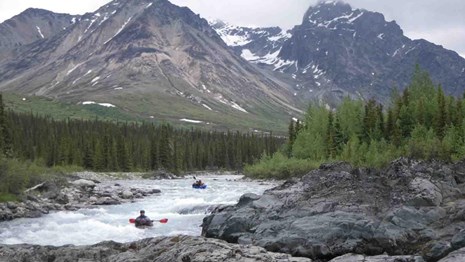 Get Wild!
How to experience Alaska wilderness. Get out there in the wild!
Learn more about Alaska's wilderness