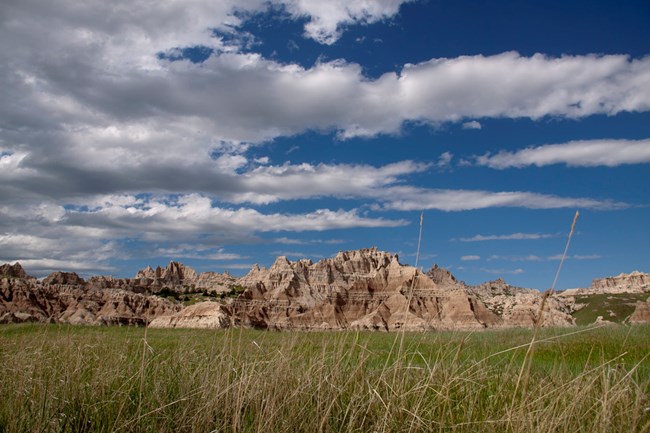 Air pollution from power plants, industry, vehicles, and other sources eventually deposits out of the air into natural environments. Airborne pollutants cause harmful effects, such as acidification, soil nutrient imbalances, and loss of biodiversity. Certain ecosystems in national parks are particularly vulnerable to pollutant deposition, including high elevation lakes and streams, alpine meadows, sugar maple forests, and desert shrublands. Critical loads are a valuable tool for assessing ecosystem health and guiding resource management decisions. Because pollutants accumulate in soils and lakes over time, it can take centuries to reverse damage degradation once it occurs. Prevention, therefore, is preferable.
Explore critical loads in parks »
What are critical loads?
A "critical load" is the amount of pollution that leads to harmful changes in an ecosystem. Critical loads are usually expressed as kilograms per hectare per year (kg-N/ha/yr) of wet or total (wet and dry) deposition.

Critical loads can be used to assess responses to nitrogen and sulfur deposition, including changes in aquatic and terrestrial plant diversity, soil nutrient levels, or fish health. Some ecosystem components are more sensitive than others. For example, epiphytic lichen have low critical loads and are often the first thing to respond to increased pollution, since they acquire all of their nutrients from the atmosphere. On the other hand, many soils have high critical loads, because their structure helps them buffer the impacts of deposition, so they can sustain more cumulative deposition before they begin to change. When critical loads are exceeded, the environmental effects can cascade and impact ecosystem services. For instance, excess nitrogen can act as a fertilizer, encouraging exotic grass species to establish in desert ecosystems. These grasses can fuel wildfires in areas not adapted to fire which can then threaten wildlife habitat, water quality, and homeowner safety.
Nitrogen example