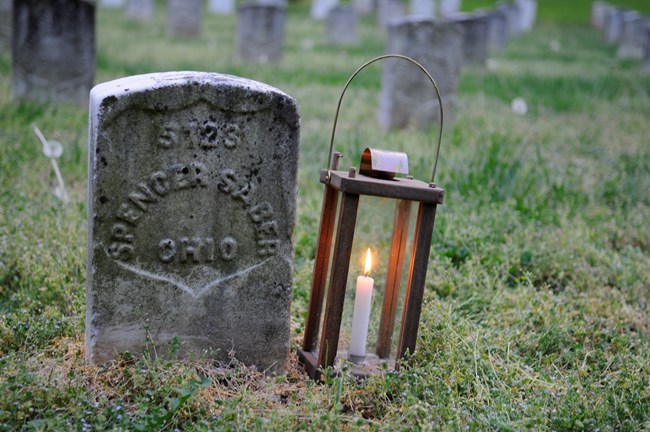 Call 615-907-9277 to make reservations!

Join a park ranger for an hour-long walk by lantern light through Stones River National Cemetery. Visitors will get a chance to appreciate the human stories housed within the cemetery by listening to soldiers and civilians share their experiences through the letters they wrote and received during the conflict.

Reservations are required and must be made by calling (615) 907-9277 starting at 9 AM on the Monday before each program. If you get a busy signal or voicemail, hang up and dial again. We will not check voicemail until after the tours have been filled through live calls.

Reservations will not be taken in the visitor center nor by e-mail/social media. There is a limit of four tickets per caller and reservations are not transferable to another program date.

Voicemail messages requesting reservations will be used to create a waiting list. We will need your name, email or mailing address, phone number and the number of requested reservations. Our staff will use this list to fill vacancies created by cancellations by offering the open spots to the first person on the list they can contact live via phone.