Christian Nix's Last Battle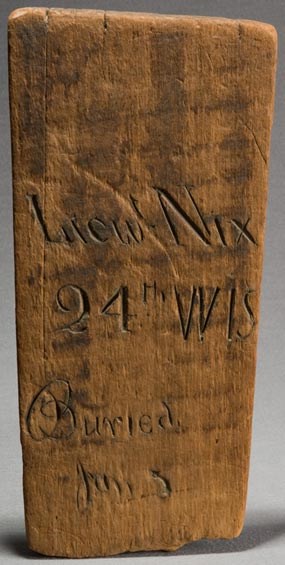 On December 31, 1862, an intensely cold morning dawned on the first brutal day of the Battle of Stones River. The Confederate army surprised the Federals with an attack on the Union right. Early in the morning, Christian Nix was hit by enemy fire.
Christian had been "shot through the body" and was brought off the battlefield and taken to a log house that served as a hospital. He died at this hospital on January 5, 1863. His comrades came to collect his body for burial.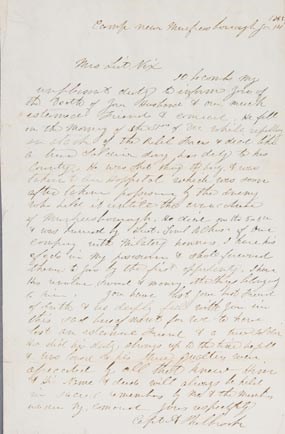 On January 14, 1863, Christian's captain sat down to perform the difficult task of writing to Maria Nix to inform her of her husband's death. Captain Philbrook calls Christian an "Esteemed Friend and true soldier" and tells Mary that he will send her Christian's personal effects including his sword. Christian also left behind a son, Henry, who was born in 1863.

Last updated: March 29, 2020