Twenty-fourth Wisconsin Infantry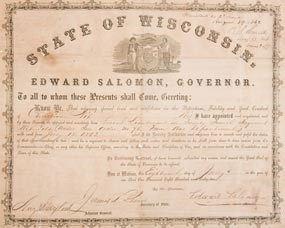 After a year of service in the Sixth Wisconsin, Christian Nix was promoted to Second Lieutenant in the Twenty-fourth Wisconsin Infantry on July 18, 1862. His new regiment came to Murfreesboro as part of Sill's Brigade of General Philip Sheridan's Division. Like Christian, many men in the Twenty-fourth were of German descent.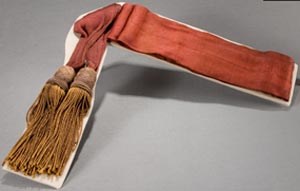 As a Second Lieutenant, Christian wore this silk officer's sash around his waist. The Twenty-fourth came together in Milwaukee in August 1862. They left Milwaukee to march in pursuit of Confederate General Braxton Bragg and fought in the Kentucky Campaign. Afterwards, they camped near Nashville until December 26, 1862 when they started the four-day long march towards Murfreesboro.
Last updated: April 14, 2015