William Holland: Fighting for His Freedom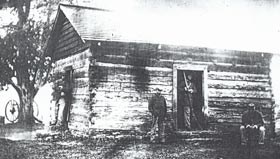 Since the end of the Civil War, Americans have searched for reasons to justify the horrible sacrifices of soldiers and civilians during four years of conflict.
The story of William Holland represents one of the most important results of the Civil War and gives meaning to the hundreds of thousands of deaths that occurred between 1861 and 1865.
This web exhibit was prepared by Volunteer Jason Perkins.
Last updated: April 14, 2015