William Holland: From Property to Property Owner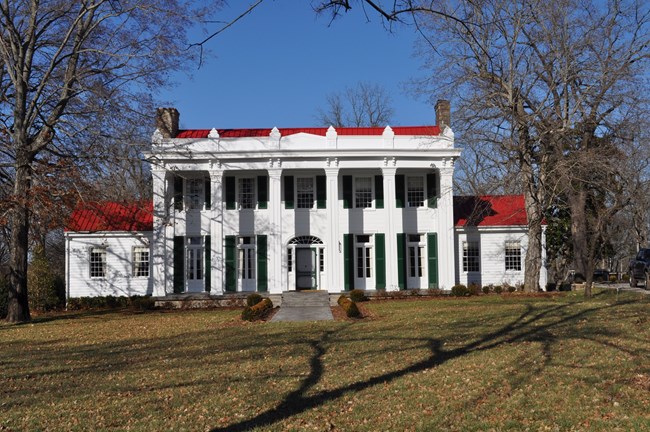 William Holland was born a slave in the mid-1830s in Todd County, Kentucky. William spent most of his first 30 years working as a slave in Maury County, Tennessee for his owner Benjamin Harlan. Holland began his life in a country where the law said he was only a piece of farm property. When he died some 70 years later, he was, by law an American citizen and a property owner.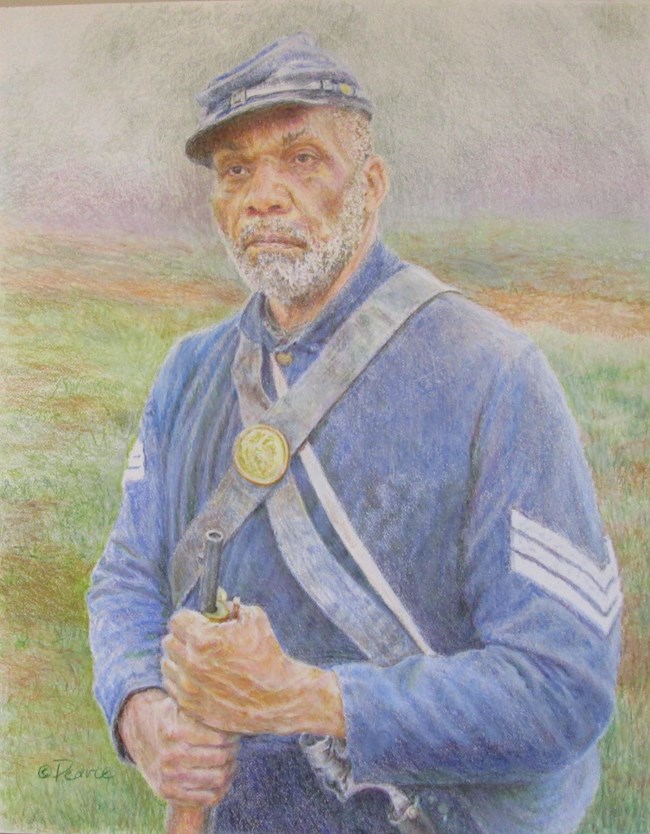 In 1864, William Holland left his bondage behind and joined the Union army as a Private in the 3
rd
Alabama Infantry of African Descent. His unit became part of the 111
th
United States Colored Infantry (USCI) in June 1864. The 111
th
USCI guarded railroads in middle Tennessee and northern Alabama. On September 23-24, 1864, Confederate cavalry under General Nathan Bedford Forrest attacked Athens, Alabama capturing William and most of his regiment. Holland's Confederate captors thrust him back into enslavement. He was assigned to Dr. James Cowan, General Forrest's chief surgeon, as a "waitman" or servant. Holland remained with Forrest's soldiers through their defeats at Franklin and Nashville.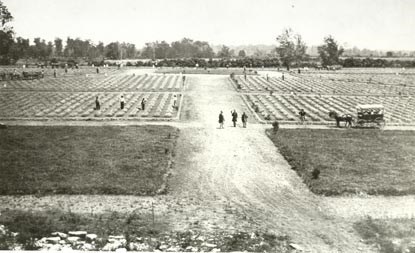 In early 1865, Holland escaped and made it back to Union lines. He rejoined the 111
th
USCI in Murfreesboro and was promoted to Sergeant. William and his fellow black soldiers located and reburied the remains of thousands of Union soldiers and began building a stone wall surrounding Stones River National Cemetery. They created that hallowed ground under the supervision of Chaplain William Earnshaw until their army service ended in 1866. After the war, Holland worked at the National Cemetery as a civilian laborer.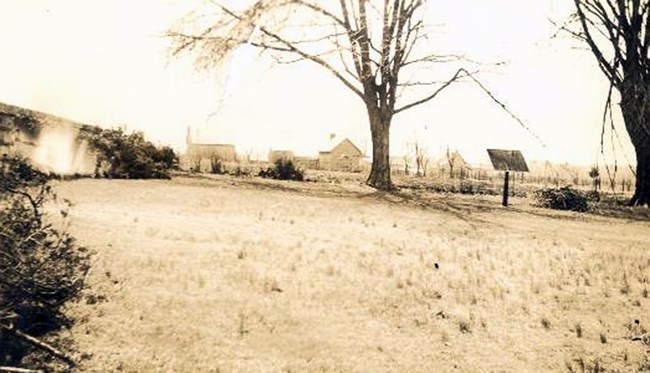 William and many of his army comrades remained in the area joining with other formerly enslaved people to form a Freedmen's community centered on the national cemetery. The community was aptly named Cemetery and included farms, homes, churches, and a school. William purchased his property, which lies near the Hazen Brigade Monument, in 1867 and raised his family there. The National Park Service purchased this land from Holland's descendants in 2001.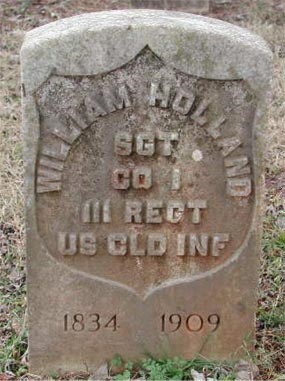 William Holland's story of transition from slave to soldier to property owner and citizen represents the stories of four million slaves who gained their freedom as a result of the terrible sacrifices exacted by the Civil War. How important was this transition to William? Despite being eligible to be buried next to his fellow soldiers in the national cemetery he helped build, William Holland chose the property that he purchased as a free man as his final resting place.
Last updated: February 14, 2021