Civil Warriors to Suffragists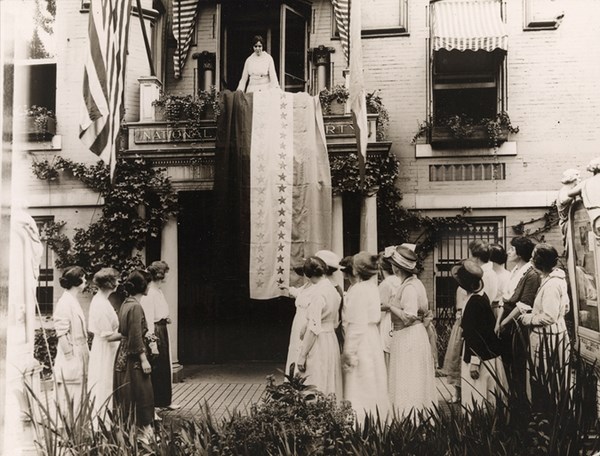 2020 marks the 100-year anniversary of the passage of the 19
th
Amendment to the United States Constitution, granting women the right to vote. Women empowered by their new roles during the Civil War make huge contributions that push the suffrage movement forward.
On August 18, 1920 Tennessee became the 36
th
and final state needed to ratifty the 19
th
Amendment. The 19
th
Amendment states, "The right of citizens of the United States to vote shall not be denied or abridged by the United States or by any state on account of sex." The amendment went into effect on August 26, 1920. The 19
th
Amendment was a significant step for women's civil rights in our country, but there were still many women, including women of color, who were denied access to the ballot until 1965 when the Voting Rights Act passed.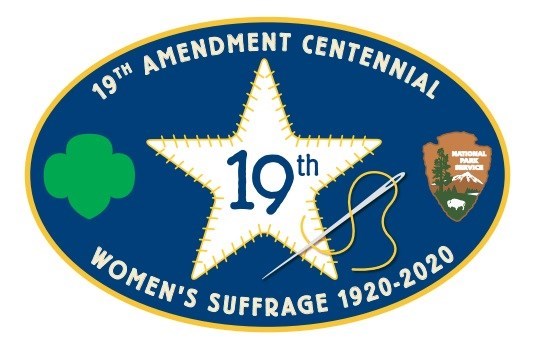 The National Park Service and Girl Scouts of the USA are commemorating the centennial of the ratification of the 19th Amendment with a limited-edition commemorative patch through March 2021. The Girl Scout Ranger 19th Amendment Patch Program will enhance Girl Scouts' understanding of the significance of the 19th Amendment which removed the gender restriction to voting and granted many women the right to vote.This patch program encourages girls to explore the history of women's suffrage, the 19th Amendment, and how important it is to participate in our nation's civic conversations.
Stones River National Battlefield is participating in this opportunity for Girl Scouts. Our visitor center has two exhibits about women:
You can also watch the special programs below to learn how the changing roles of women during the Civil War fueled the Women's Suffrange Movement or visit one of our virtual exhibits:
Visit the program website
to download the instructions and activity log.
Drop off or send your filled-out log to:
Stones River National Battlefield
3501 Old Nashville Highway
Murfreesboro, TN 37129
Join Museum Technician Marna Bastian as she explores the connection between the changing roles of women during the Civil War and the drive to pass the 19th Amendment to the United States Constitution.

Duration:

7 minutes, 1 second
Last updated: August 23, 2020