For Gallantry at Murfreesboro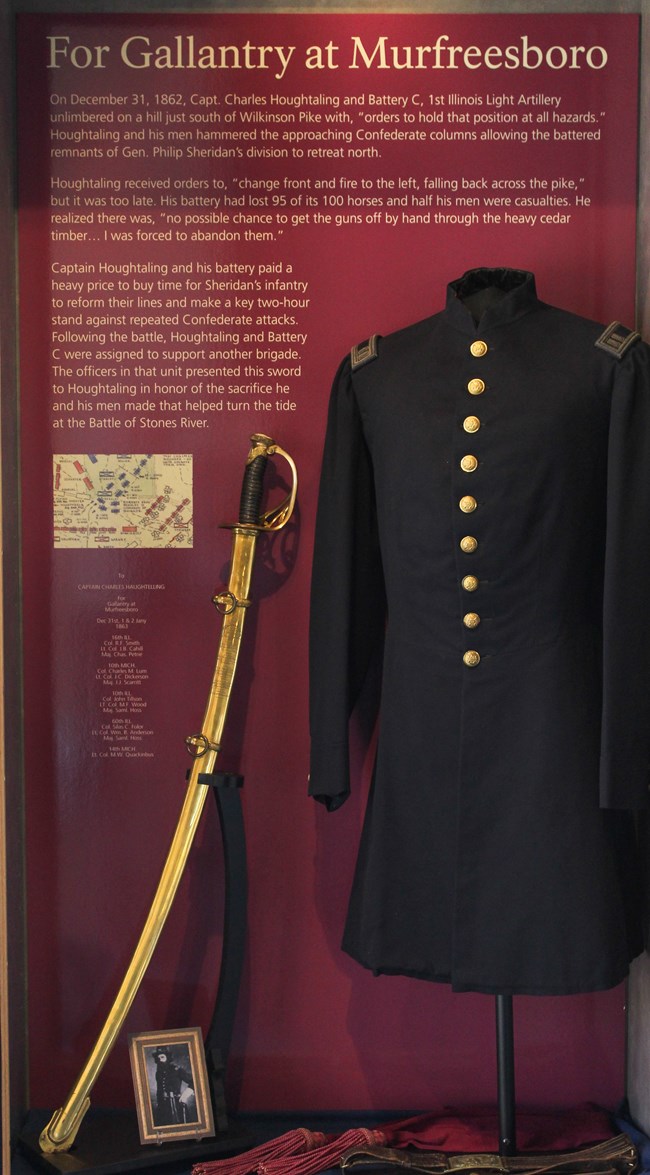 Captain Charles Houghtaling commanded Battery C of the 1
st
Illinois Light Artillery. On the morning of December 31, 1862 Confederates attack early.
Houghtaling unlimbered on a hill just south of Wilkinson Pike with, "orders to hold that position at all hazards." Houghtaling and his men hammered the approaching Confederate columns allowing the battered remnants of Gen. Philip Sheridan's division to retreat north.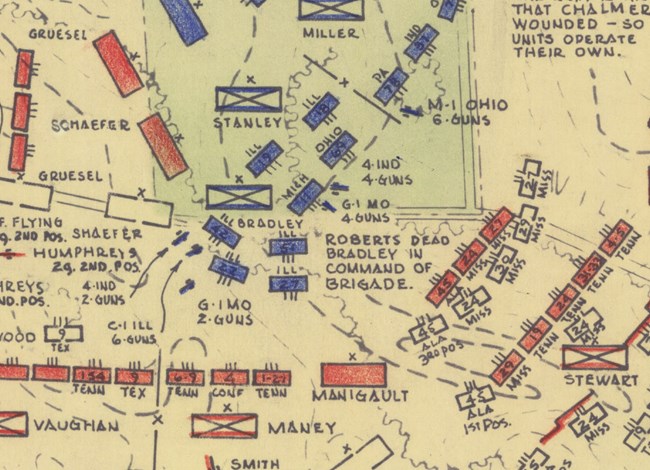 Houghtaling received orders to, "change front and fire to the left, falling back across the pike," but it was too late. His battery had lost 95 of its 100 horses and half his men were casualties. He realized there was, "no possible chance to get the guns off by hand through the heavy cedar timber… I was forced to abandon them."

Captain Houghtaling and his battery paid a heavy price to buy time for Sheridan's infantry to reform their lines and make a key two-hour stand against repeated Confederate attacks. Following the battle, Houghtaling and Battery C were assigned to support another brigade. The officers in that unit presented this sword to Houghtaling in honor of the sacrifice he and his men made that helped turn the tide at the Battle of Stones River.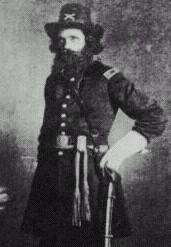 Houghtaling went on to fight at Chickamauga, Missionary Ridge, the Atlanta Campaign and Sherman's March to the Sea. For his actions, devotion to duty and his gallantry he was brevetted Brigadier General of the US Volunteers in March 1865, just before the end of the Civil War.
Last updated: December 20, 2020