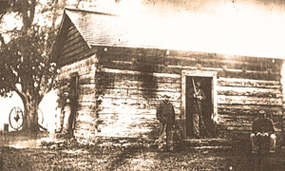 Saturday January 30, 2016 (9 AM - 1 PM)
A New Birth of Freedom: The Civil Rights Legacy of America's Civil War
Stones River National Battlefield invites middle Tennessee educators to join us for a four-hour workshop and discover education programs and resources that will help students learn how the Civil War changed our society forever by ending the institution of slavery and laying the ground work for civil rights for all Americans.
Workshop Schedule
9:00 -Welcome & Introduction
9:30 - Museum Exploration: Civil War to Civil Rights
10:15 - Forever Free - Teachers will participate in a guided reading and discussion activity designed to let students discover the meaning of the Emancipation Proclamation for themselves.
11:15 - Fighting for Freedom - A member of the Thirteenth United States Colored Infantry will describe the struggles newly freed men to earn their freedom and keep their rights in the post Civil War era.
12:15 - Freedom's Legacy - Walk through Stones River National Cemetery and discover how the Civil War connects to the Civil Rights Movement of the 1960's and continues to inform our discussion of freedom today.
To register for this workshop, call 615-893-9501 ore-mail us. Please include your name, school, grade level, home phone number and email.