Virtual Fence Exhibit
The photographs below are displayed on the fence around Stonewall National Monument and they visually tell the story of the LGBTQ rights movement.
If you are at the park, the descriptions below help tell the story but these photographs and descriptions can be enjoyed by everyone, no matter where you are! For even more information, click on some of the pictures or check out the history of Stonewall.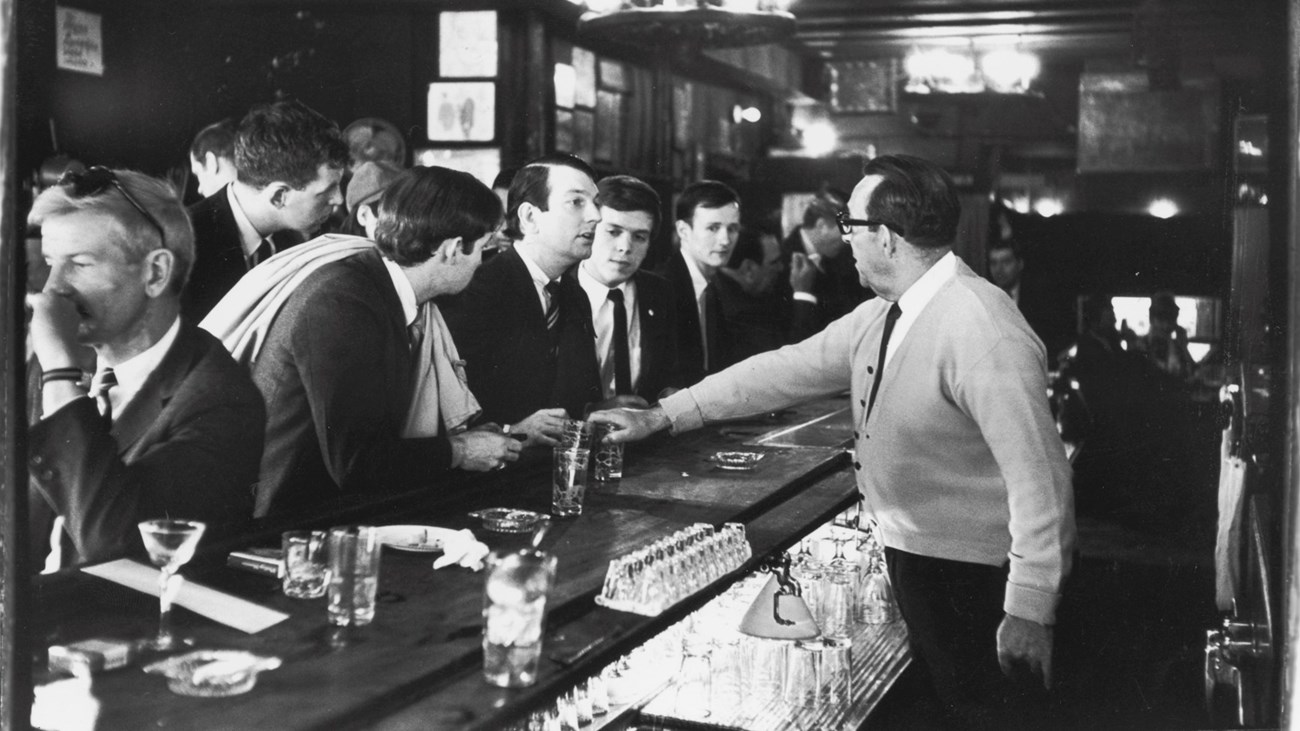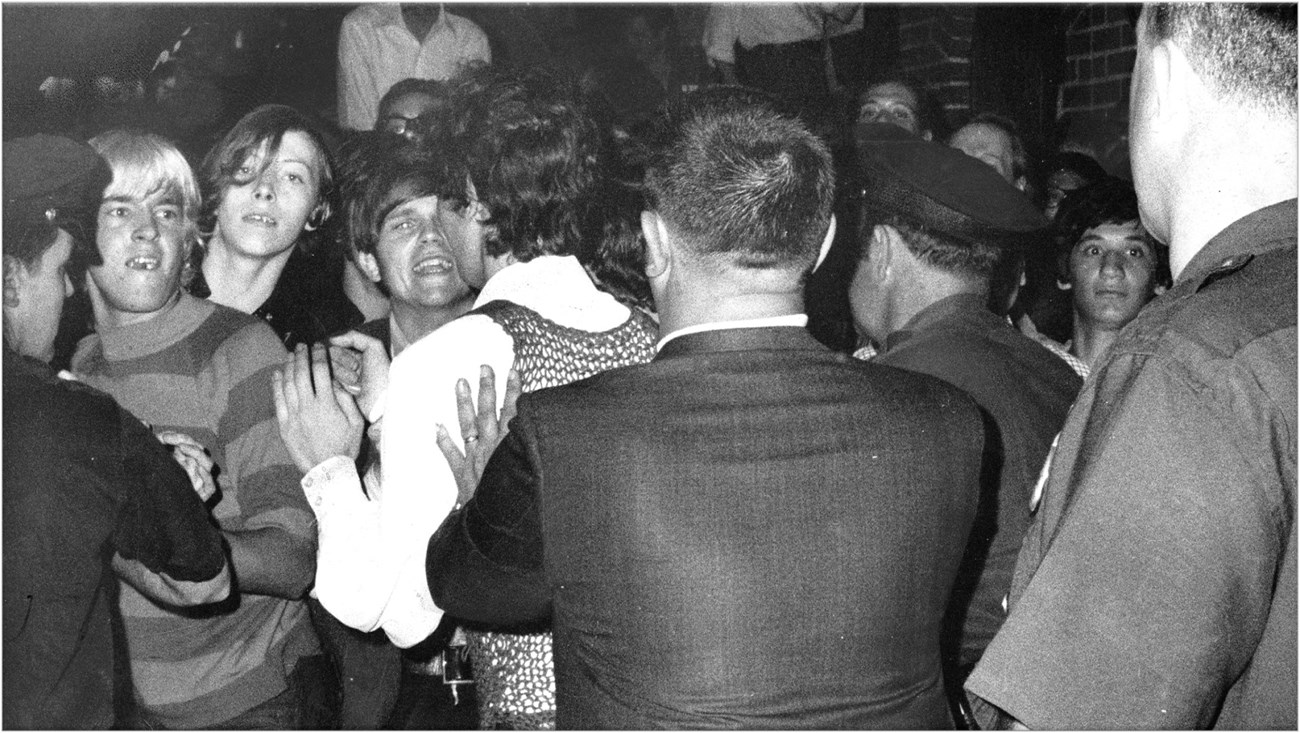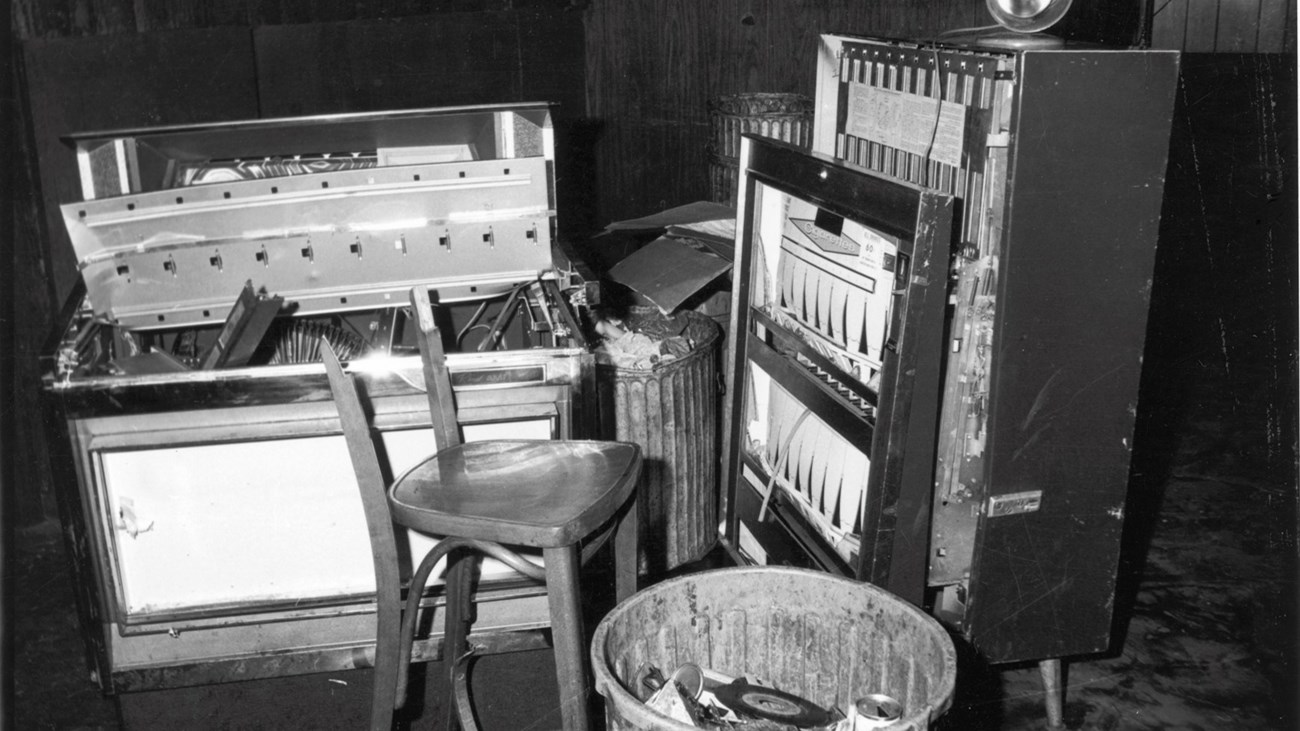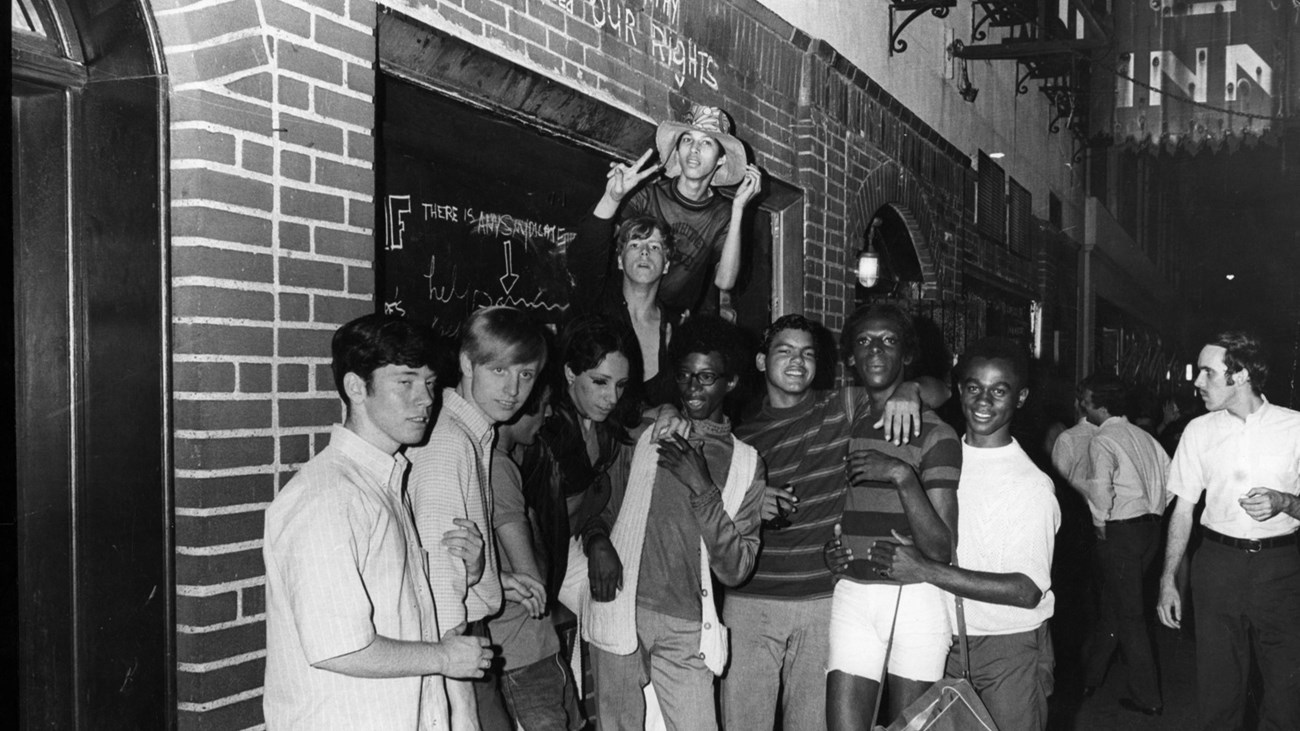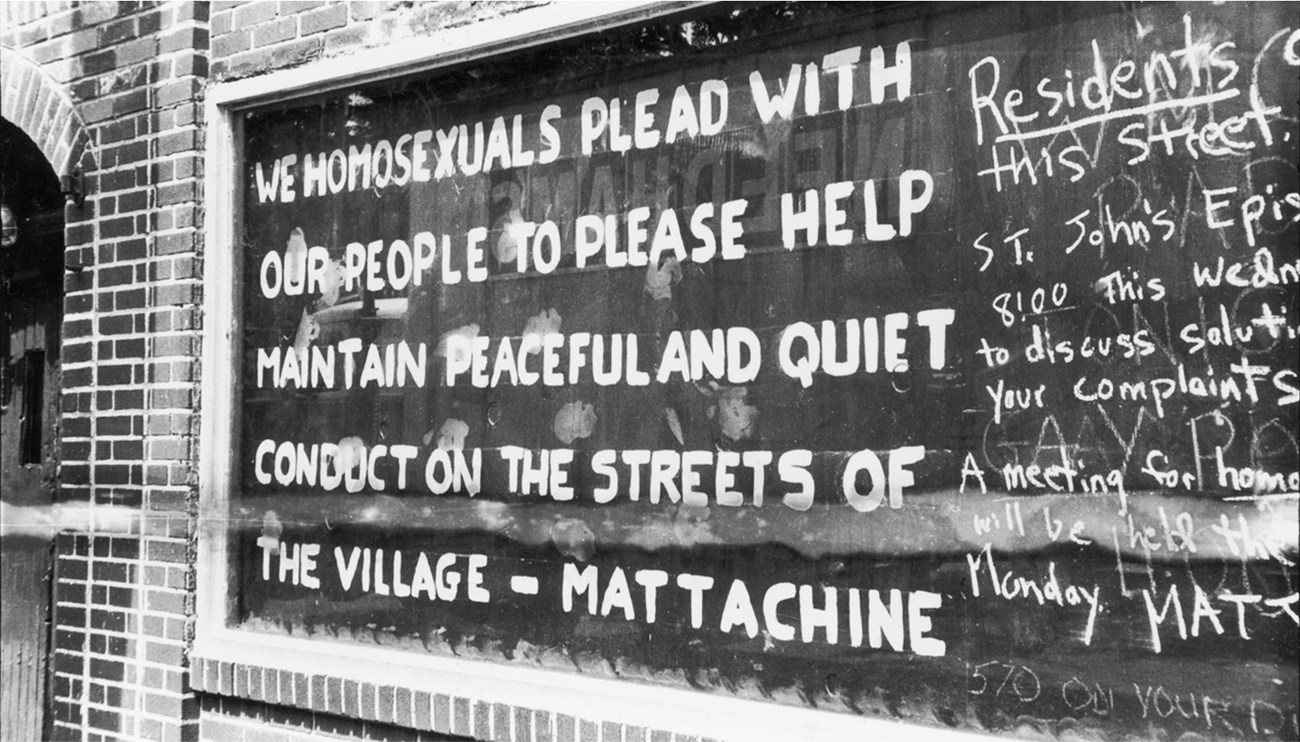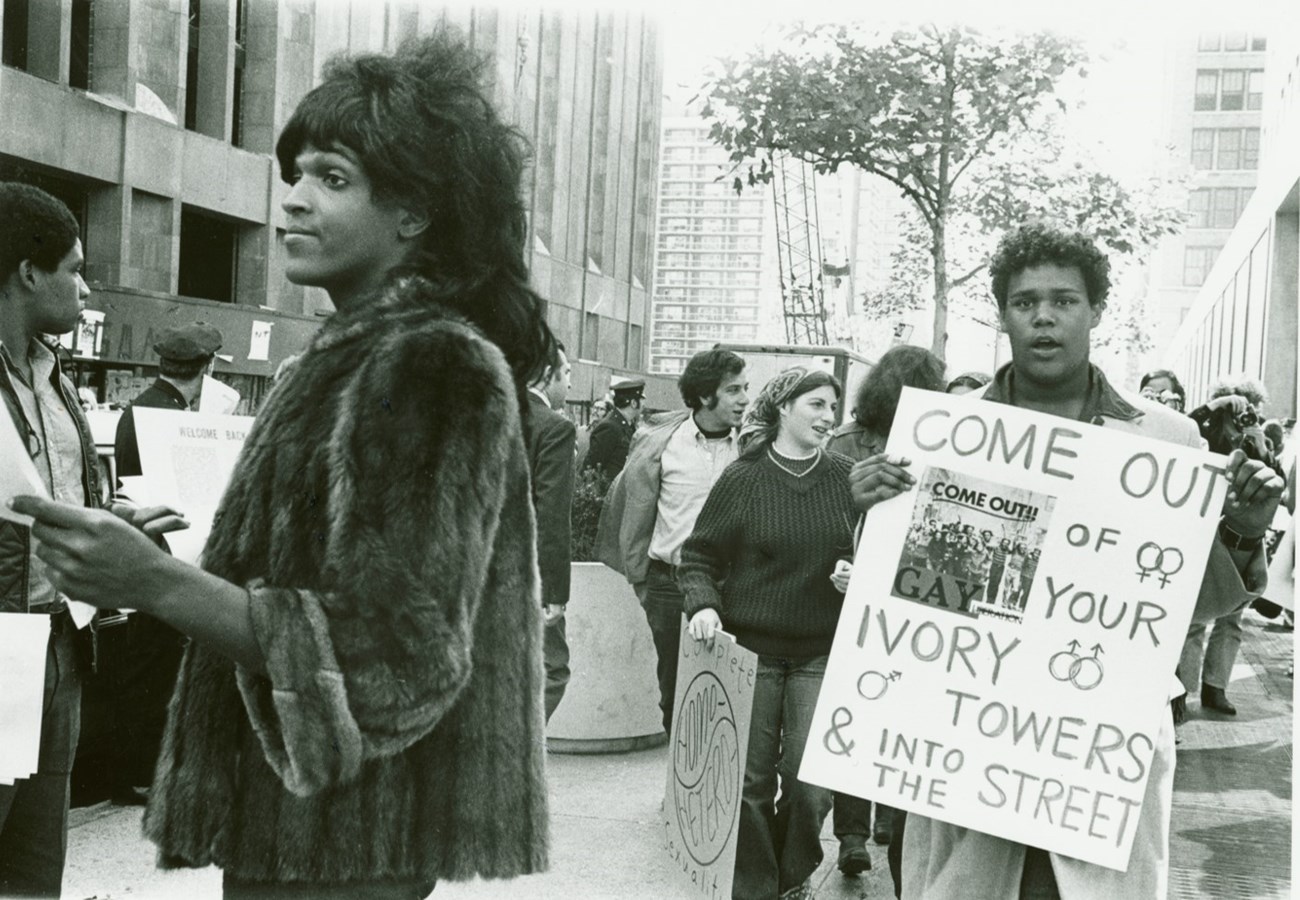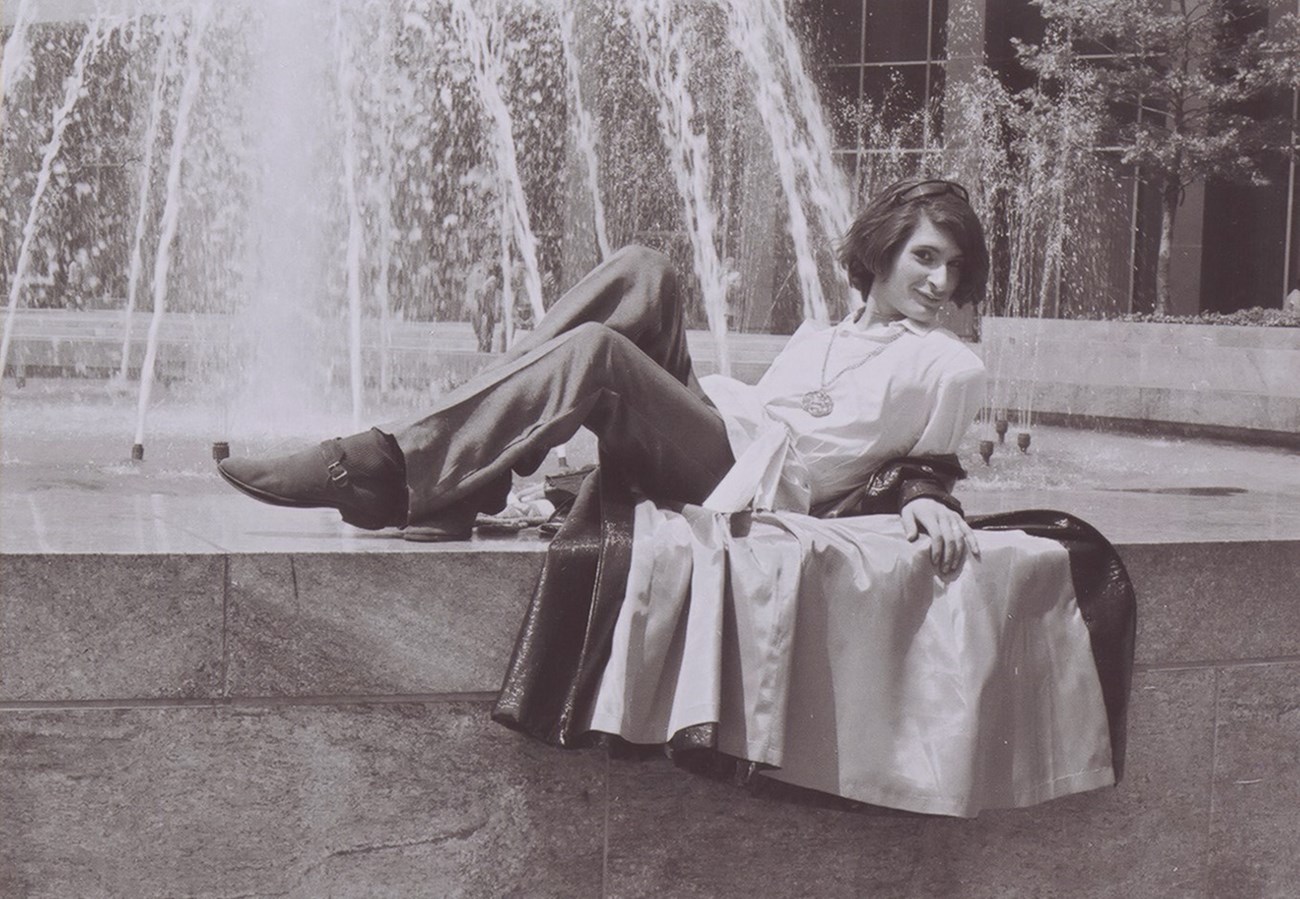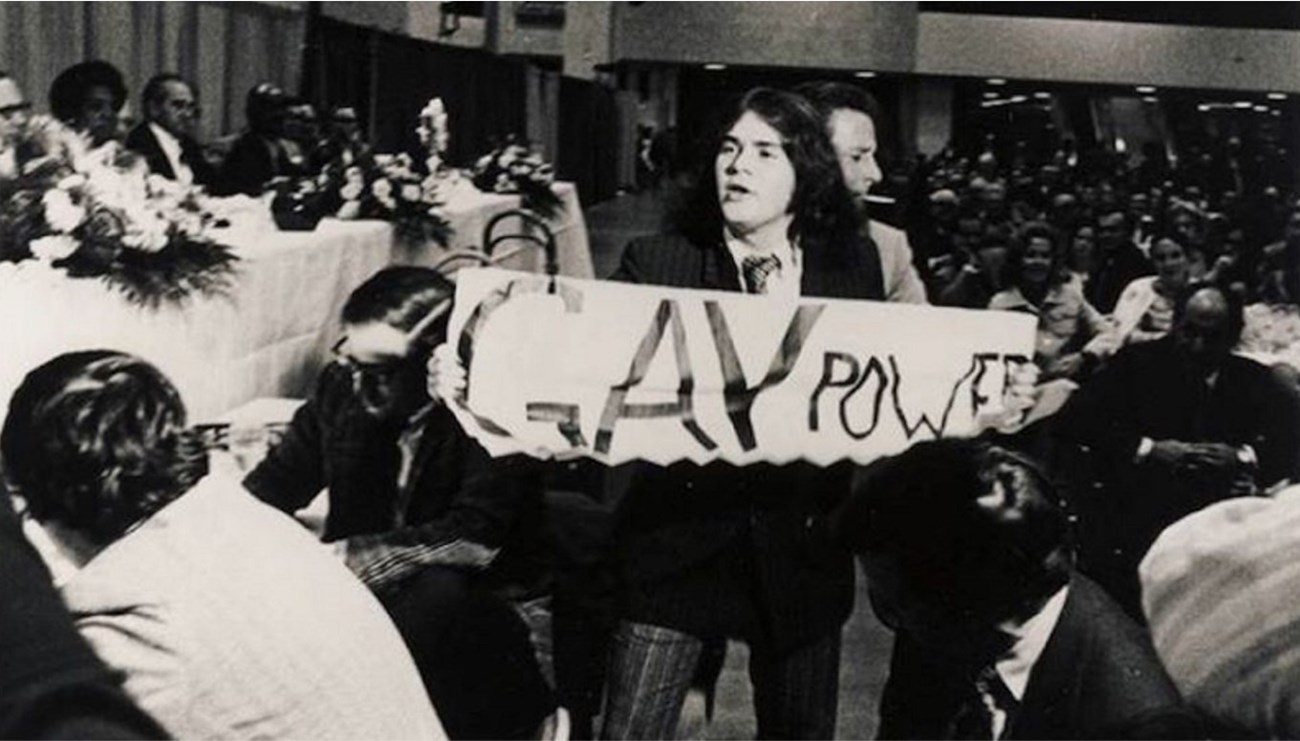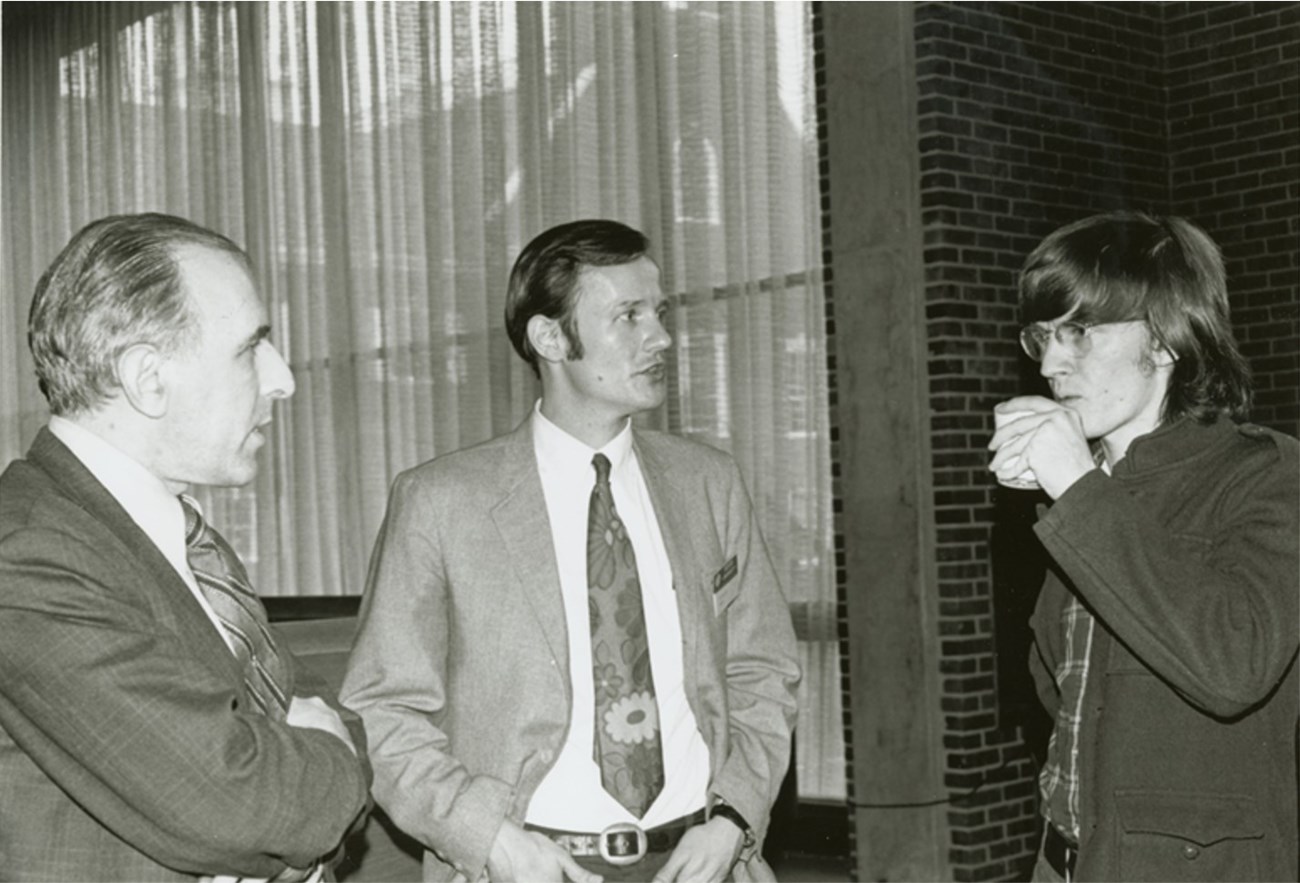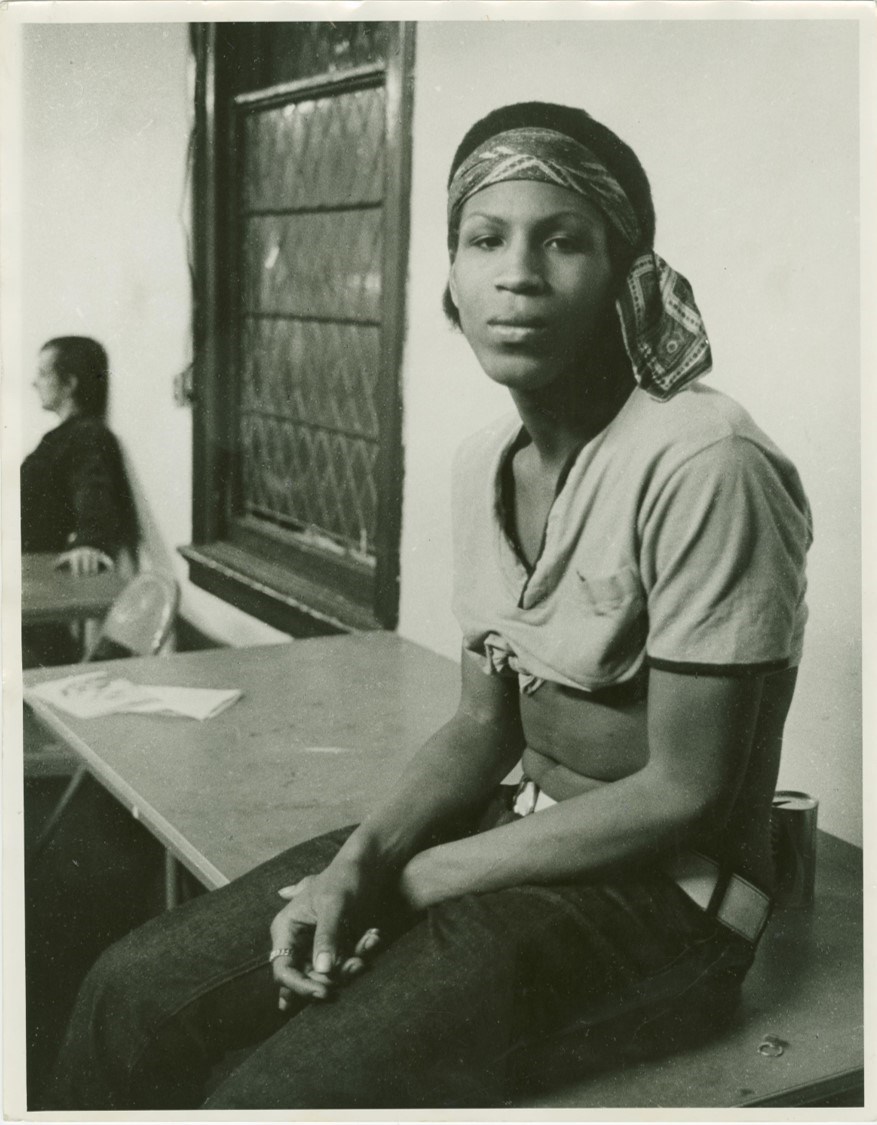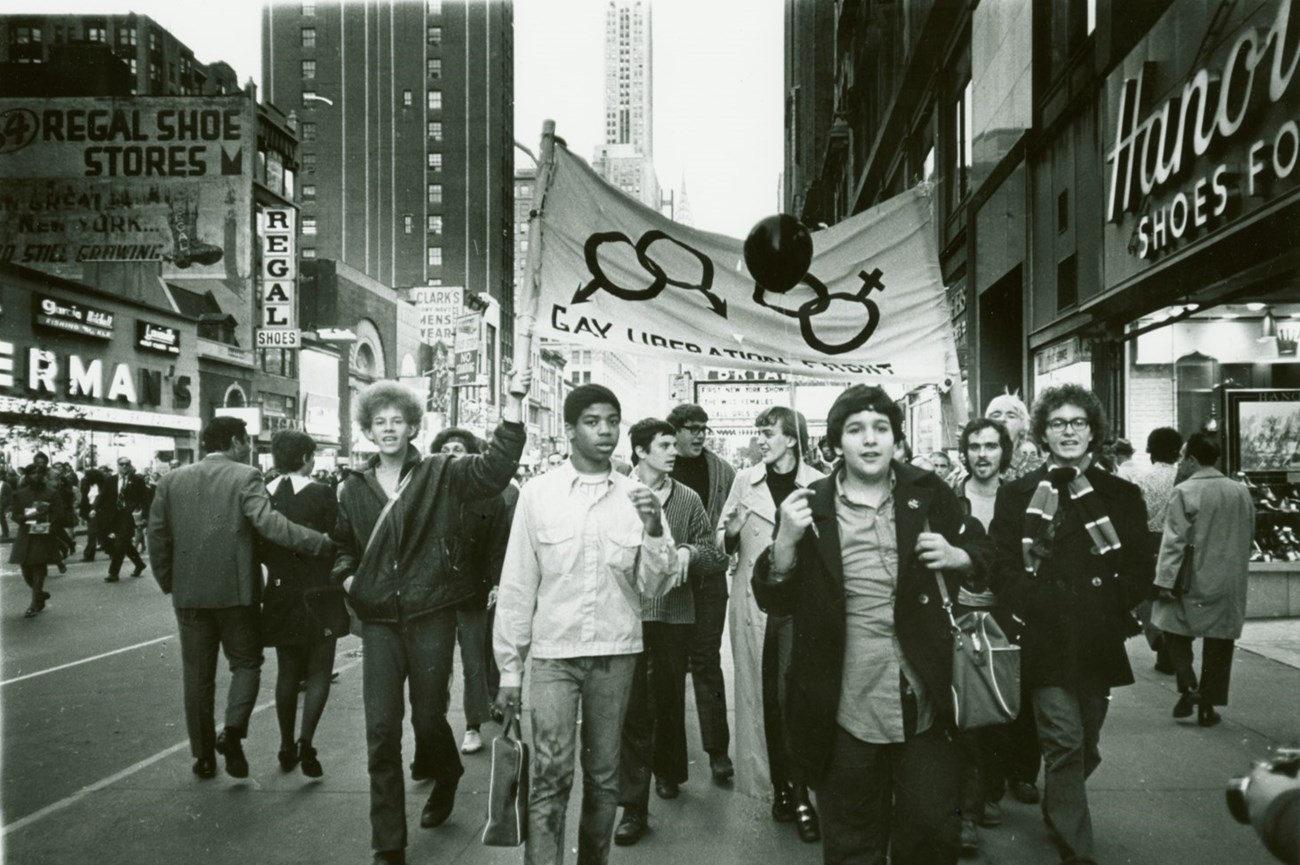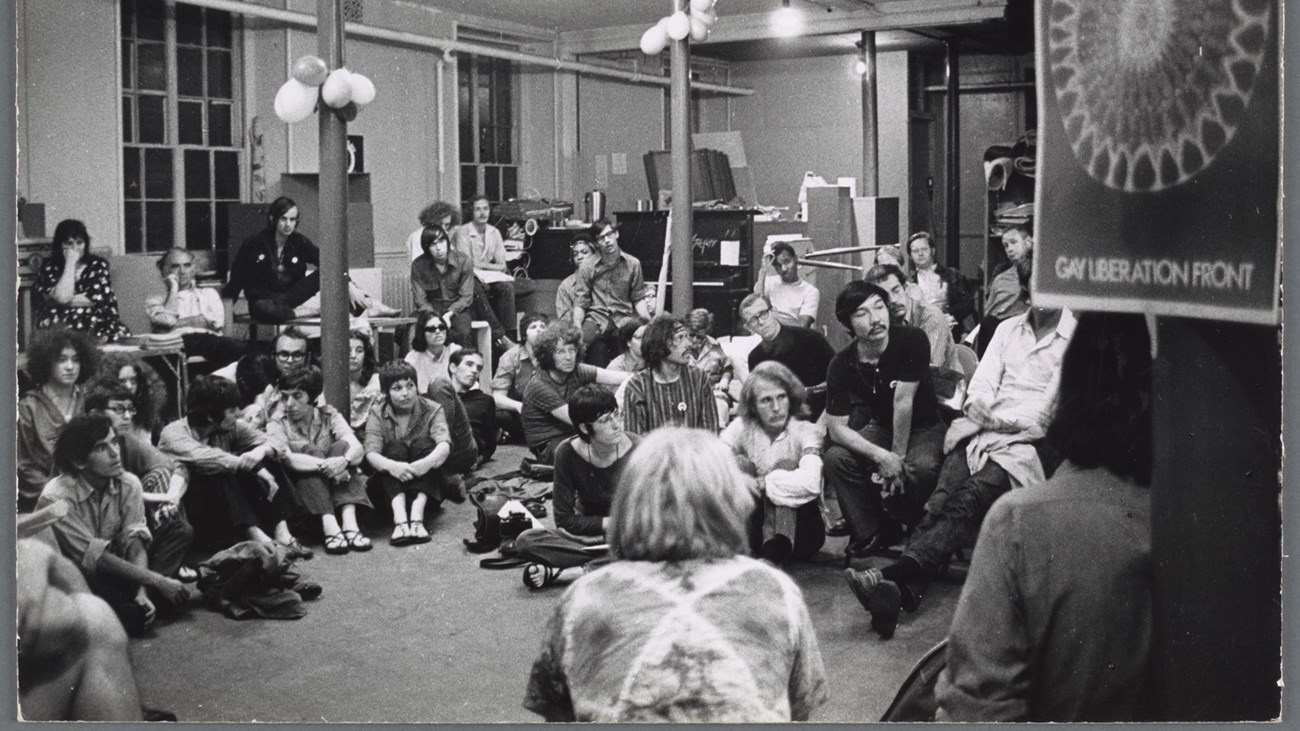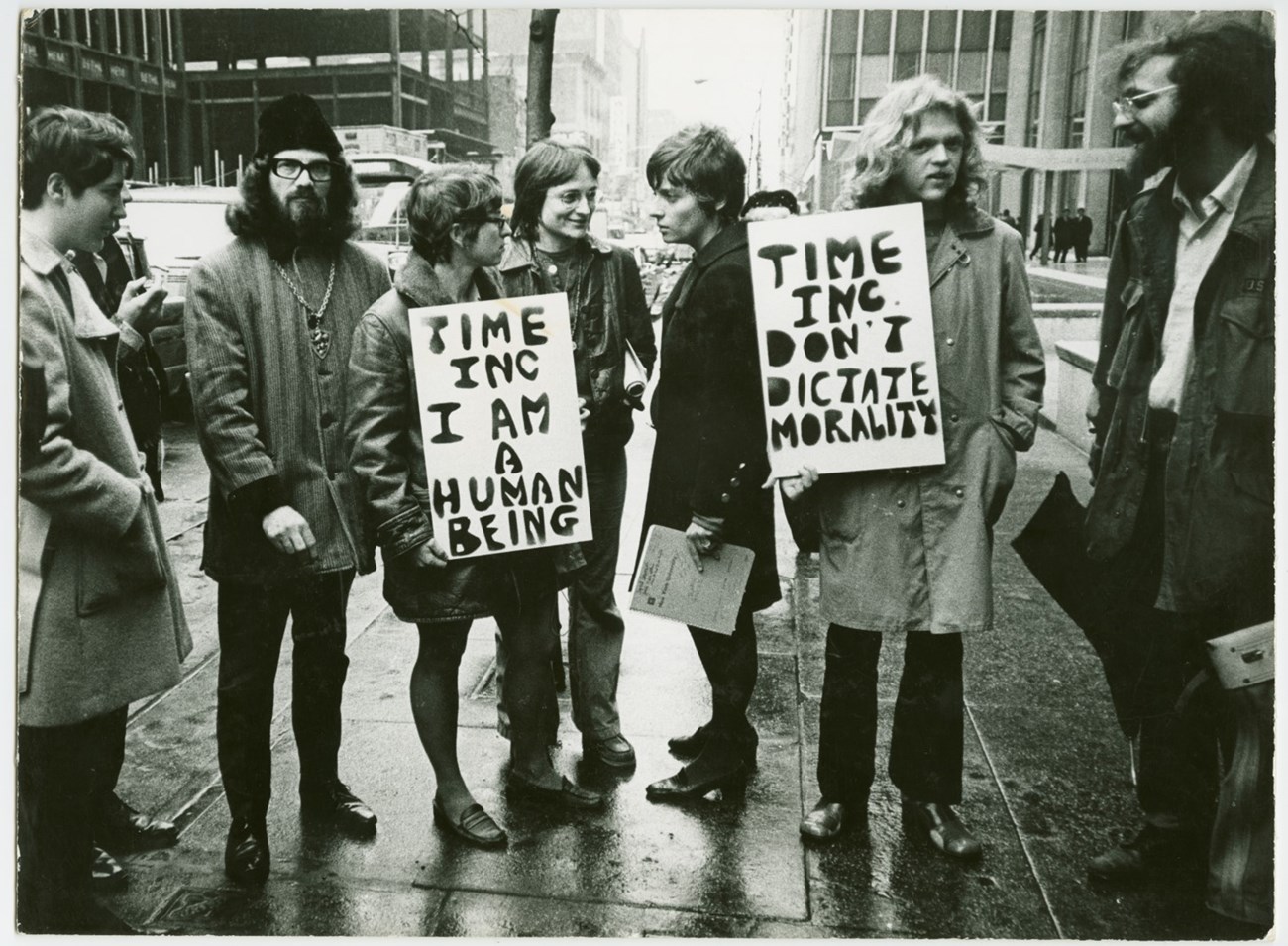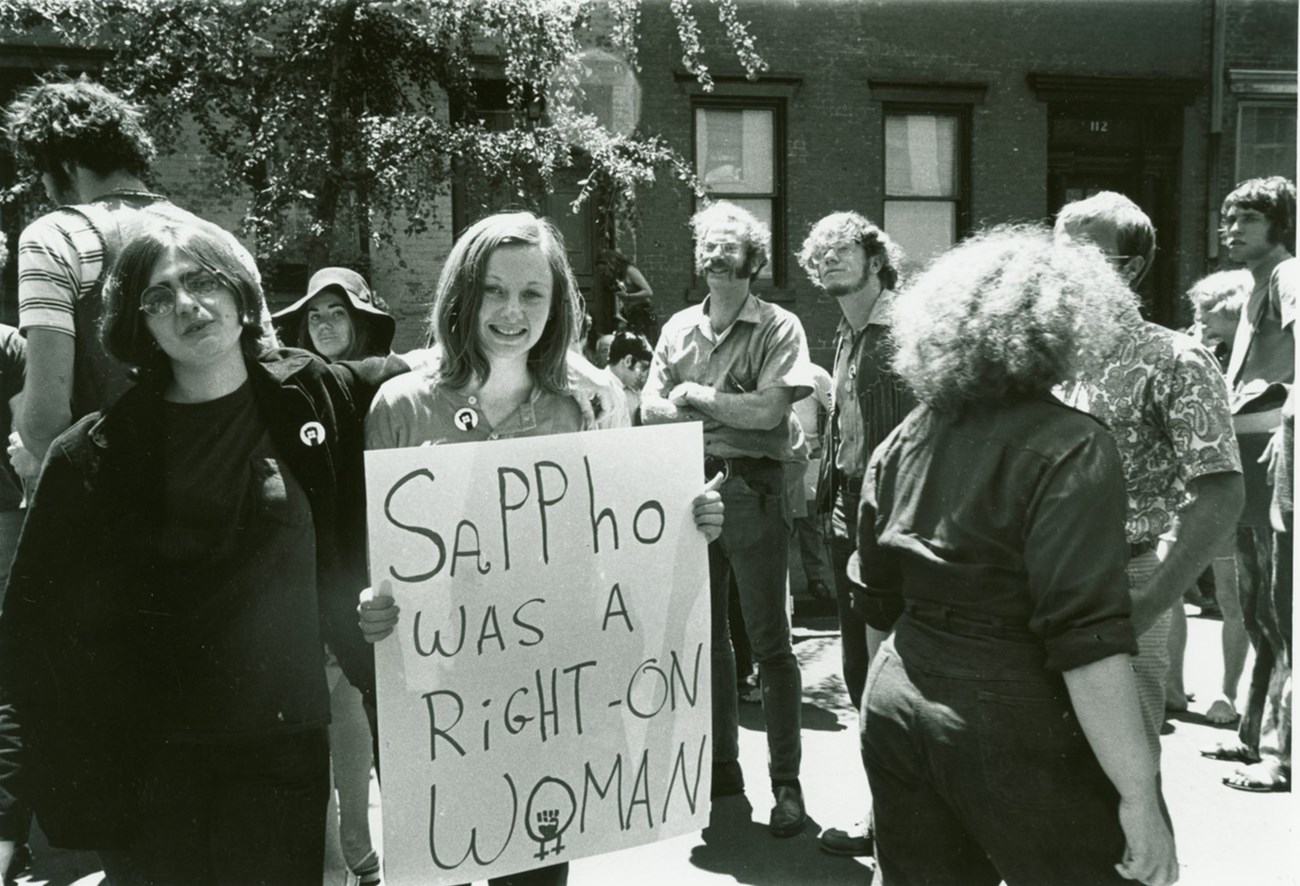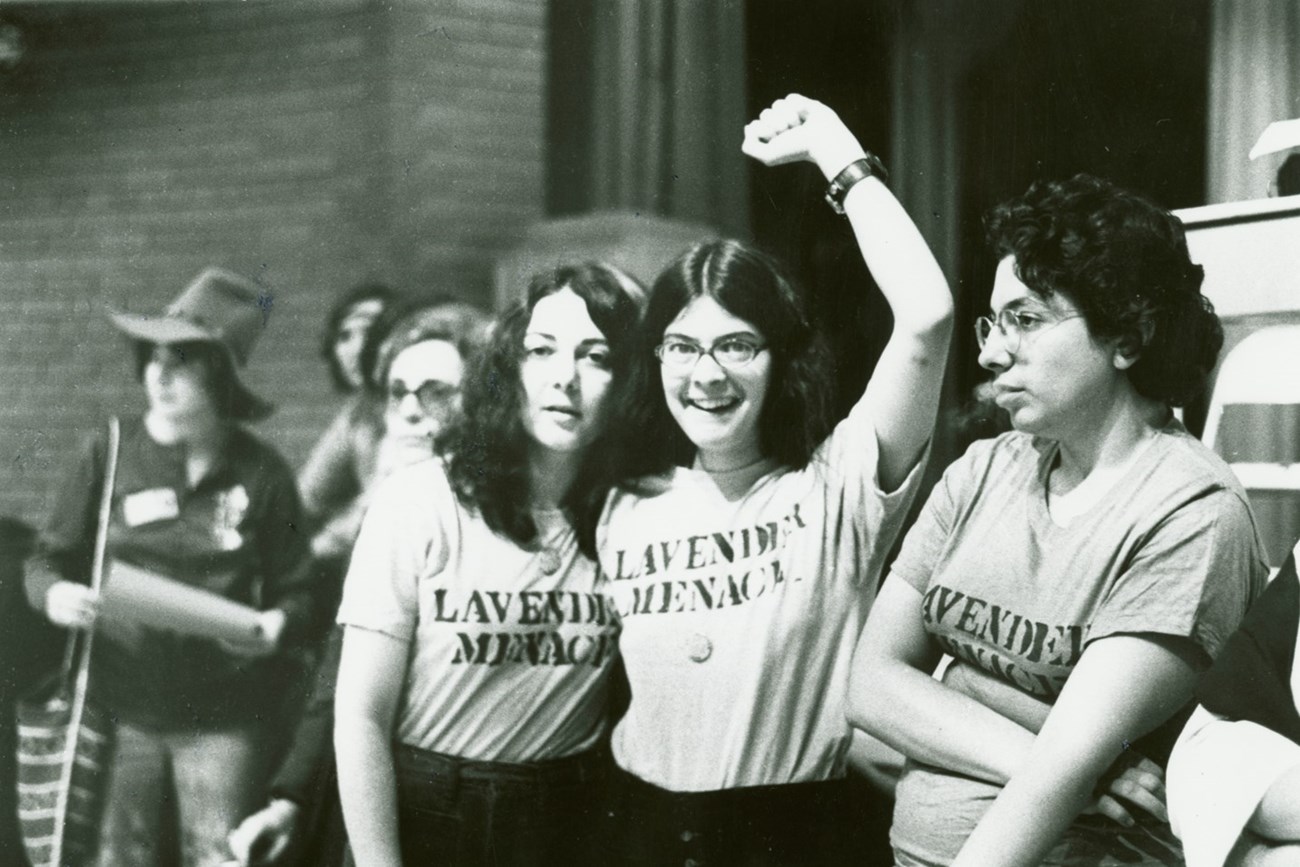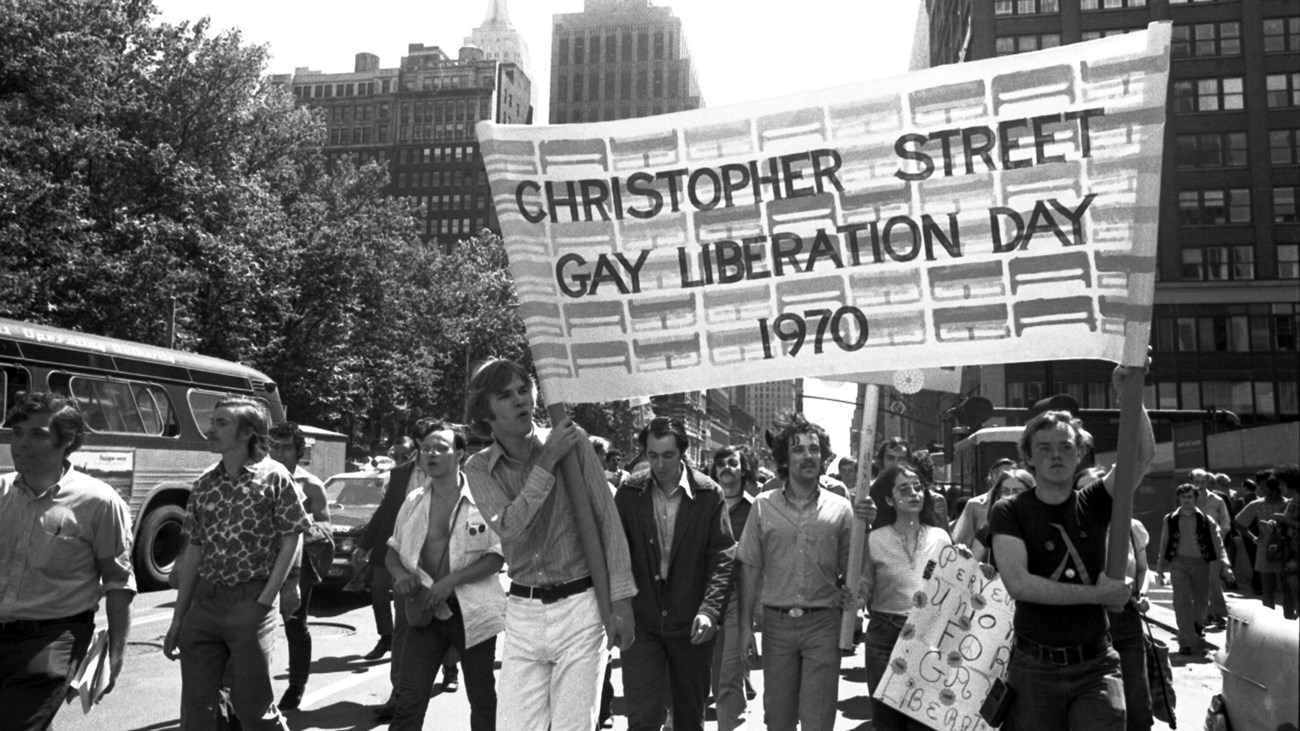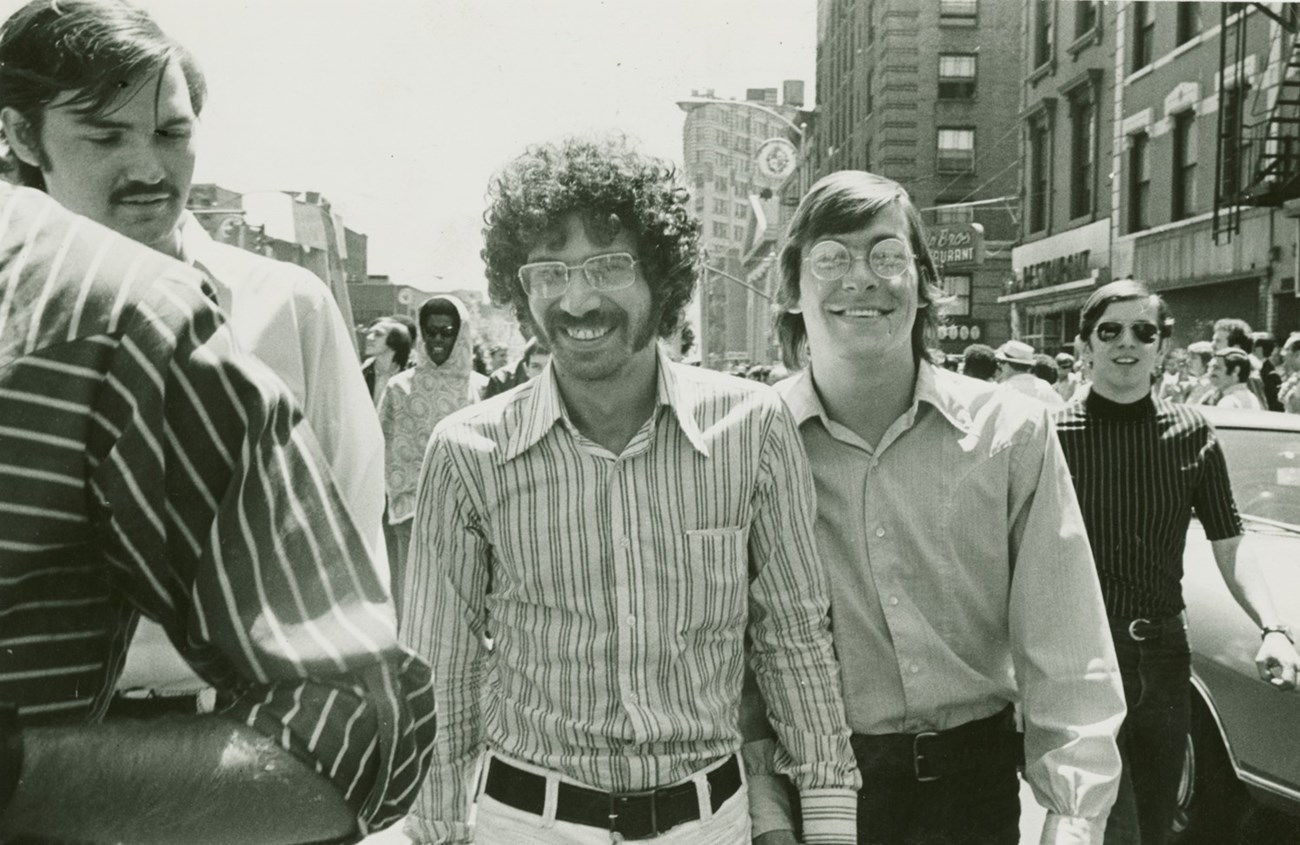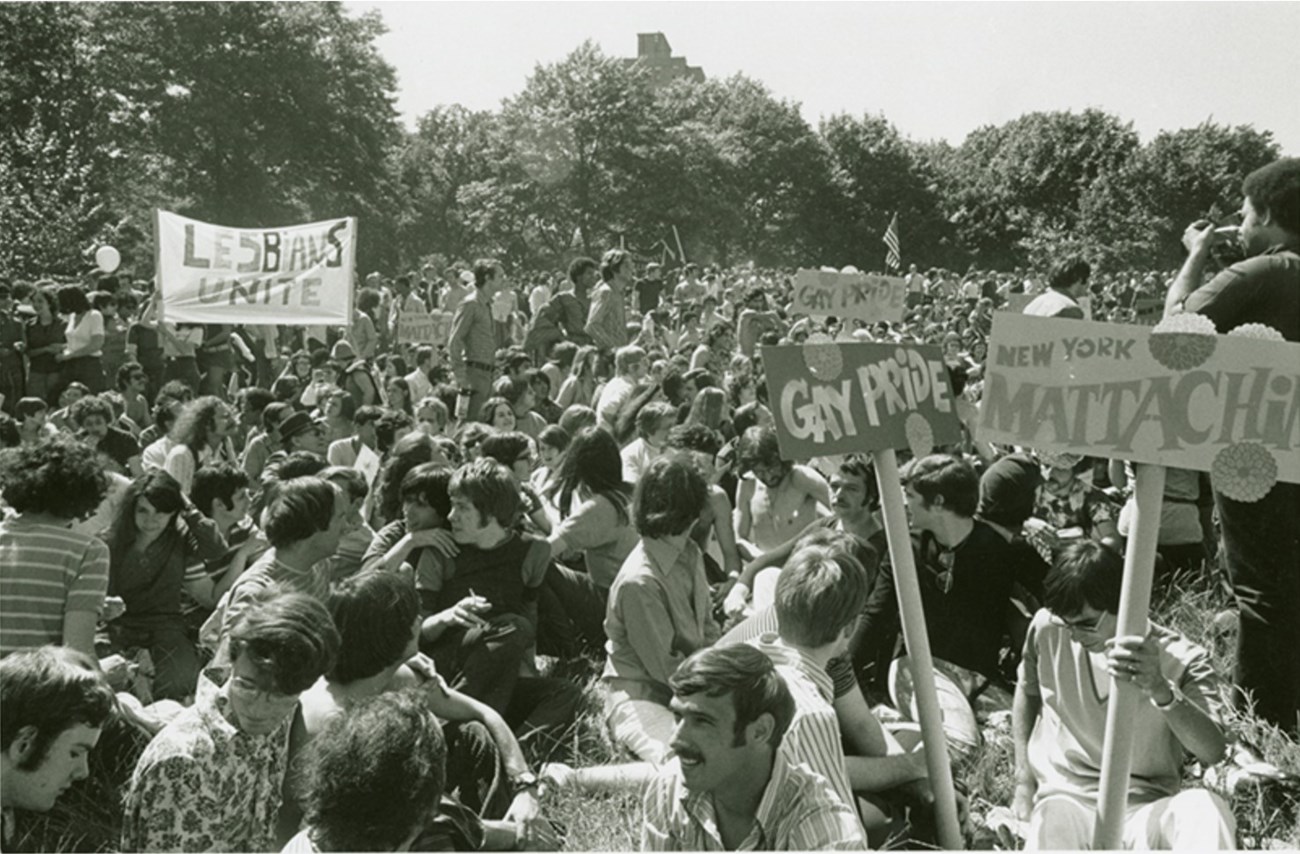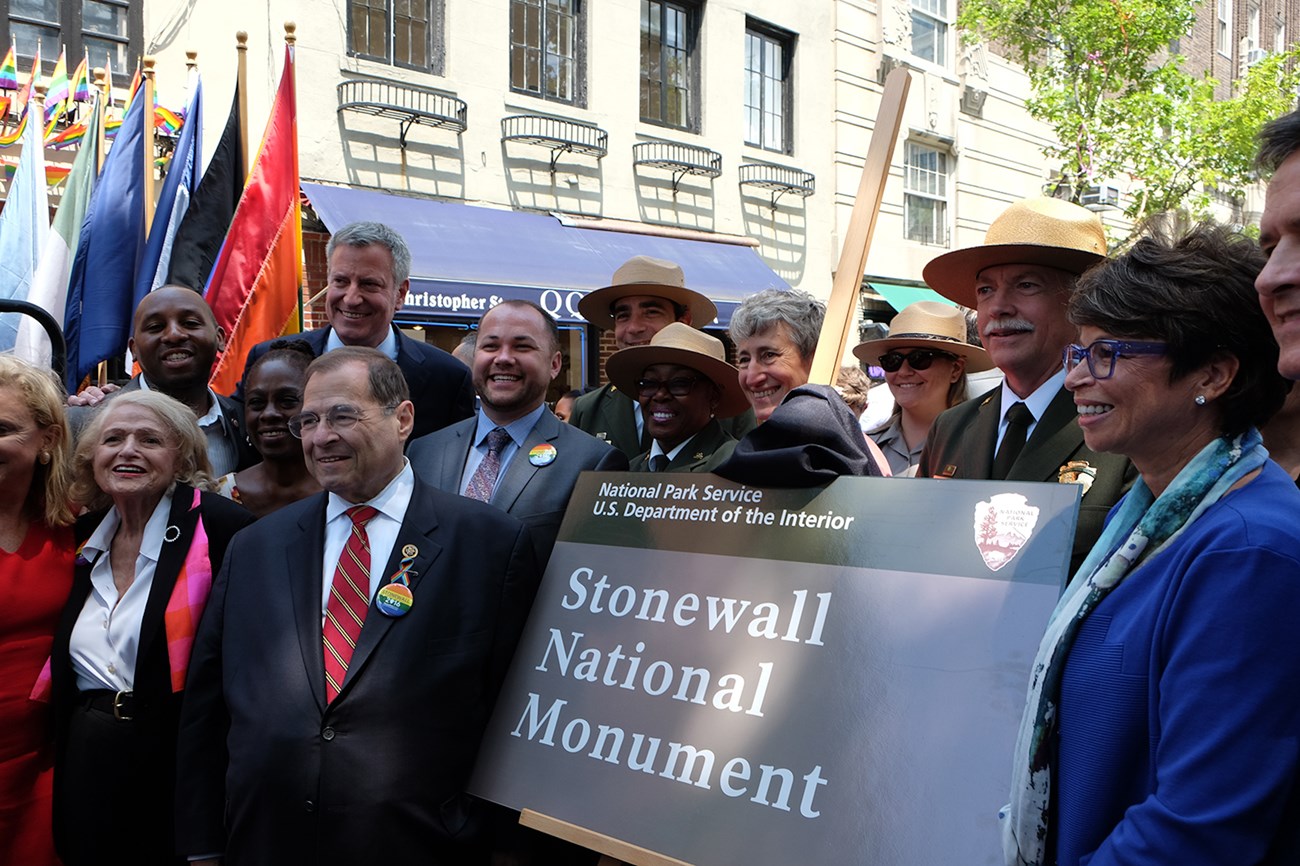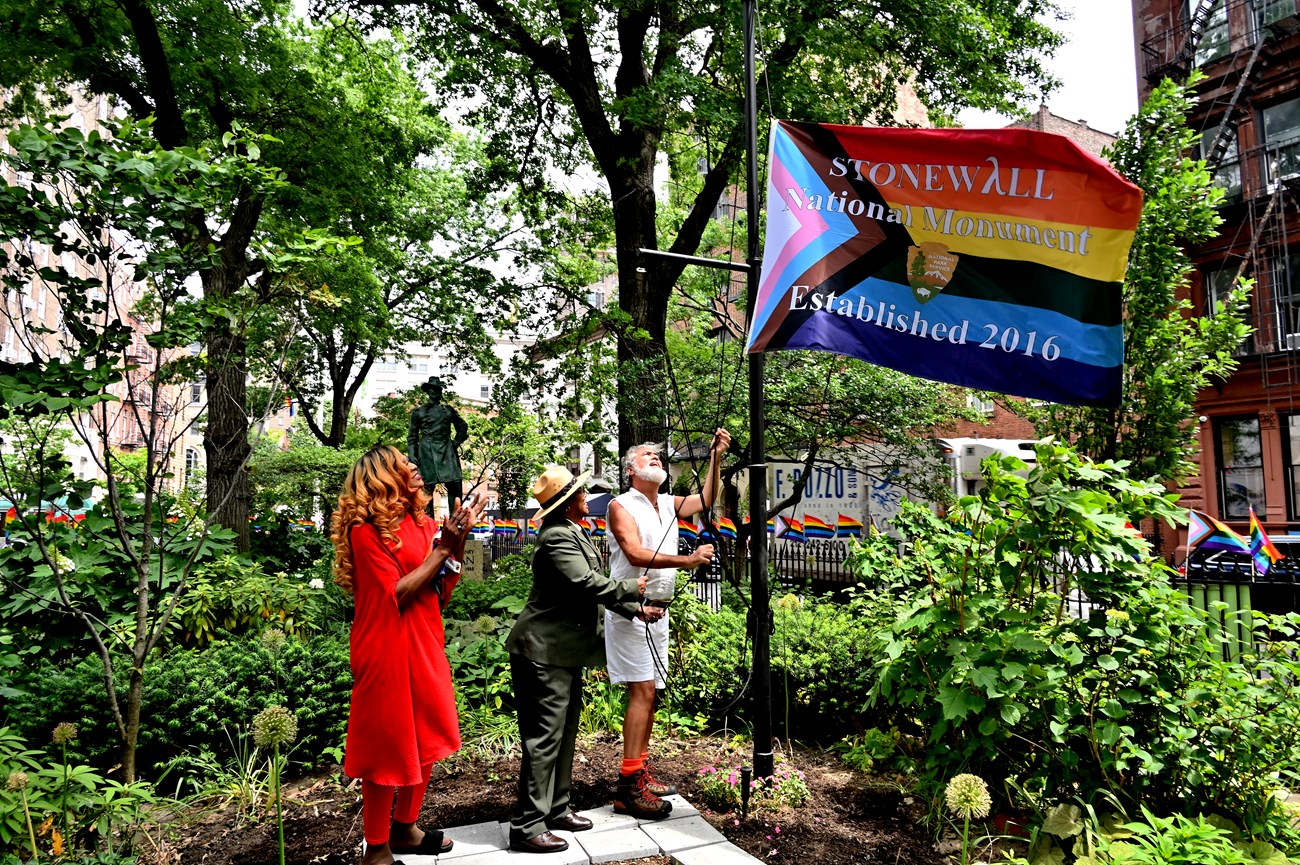 Viewed from Christopher Park's central location, this historic landscape—the park itself, the Stonewall Inn, the streets and sidewalks of the surrounding neighborhood—reveals the story of the Stonewall uprising, a watershed moment for LGBTQ rights and a transformative event in the nation's civil rights movement. It was not the first time members of the LGBTQ community organized in their own interest. Yet, the movement to commemorate Stonewall on the first anniversary of the event inspired the largest and most successful collective protest for LGBTQ rights the nation had ever seen.

As one of the only public open spaces serving Greenwich Village west of 6th Avenue, Christopher Park has long been central to the life of the neighborhood and to its identity as an LGBTQ-friendly community. The park was created in 1837 after a large fire in 1835 devastated an overcrowded tenement on the site. By the 1960s, Christopher Park was a destination for LGBTQ youth, many of whom had run away from or been kicked out of their homes. Christopher Park served as a gathering place, refuge, and platform to voice demands for LGBTQ civil rights. Christopher Park continues to be an important place for the LGBTQ community to assemble for marches and parades, including the annual NYC Pride; expressions of grief and anger; and celebrations of victory and joy.
Last updated: June 16, 2023