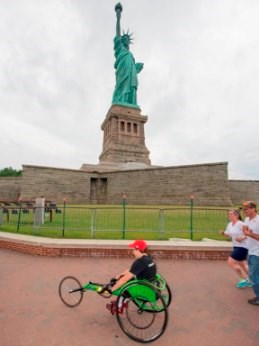 The National Park Service Welcomes All Visitors
The National Park Service wants your visit to be memorable for all the right reasons. Visiting any museum or park can be taxing as well as exciting. Visitors are urged to place health and safety first, both for yourself and your companions. Bring any medication, food, water, or equipment that you may need with you. Take the time to enjoy the park safely.
Transportation to Departure Points
Visitors taking mass transportation to the ferry departure point should consult the proper agency regarding accessibility. For directions and transportation options, please reference the Plan Your Visit section.