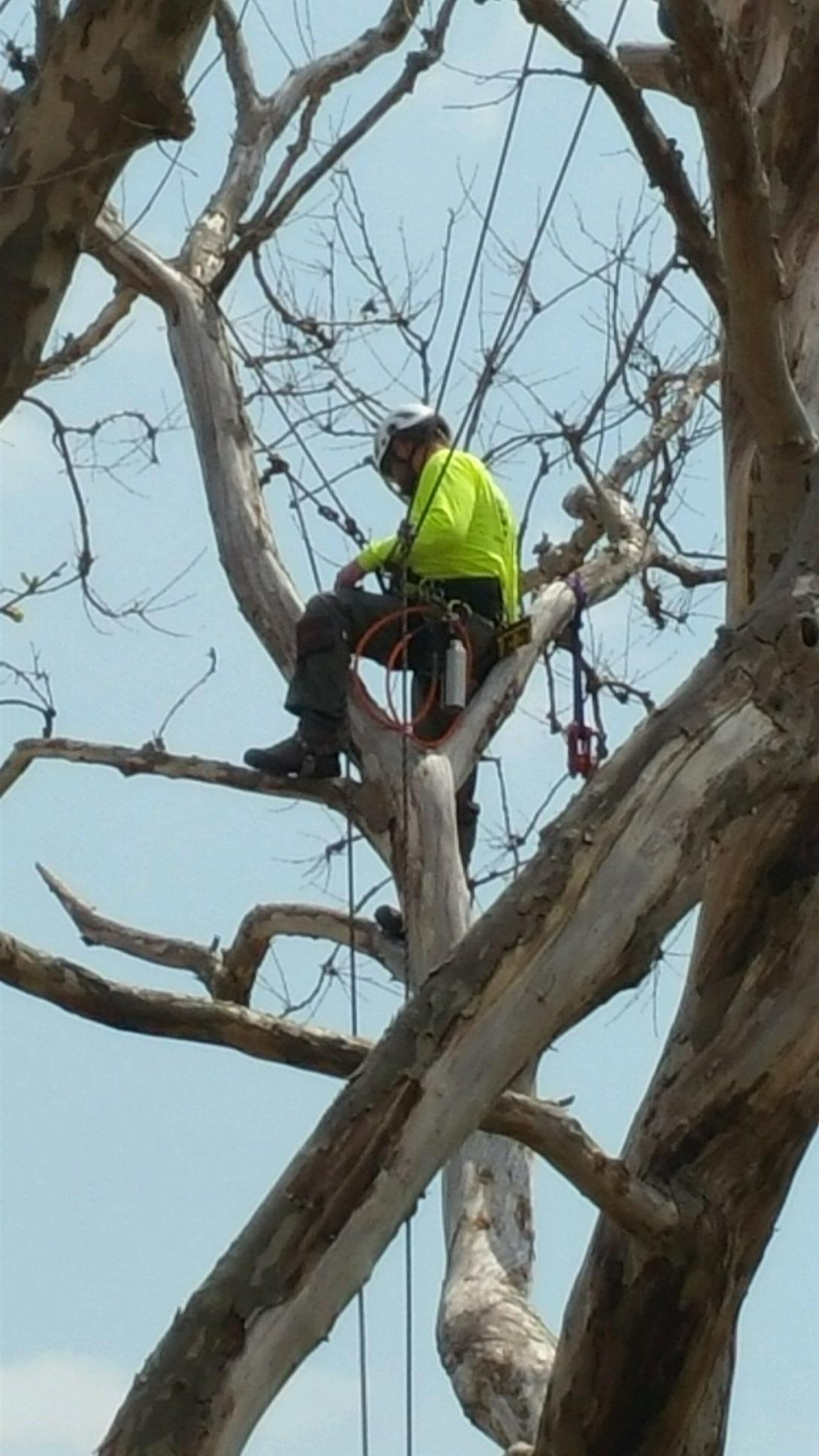 News Release Date:
May 5, 2015
The Olmsted Center for Landscape Preservation's Arborist Training Program is at Liberty Island the week of May 3.The training program team will be working to remove selected London Plane trees along the arrival walkway at Liberty Island that were impacted by Hurricane Sandy. The trees will be replaced by new trees in the fall.As many as five trees will be removed or pruned as they present a potential safety hazard. Liberty Island will remain open and park staff will work with the United States Park Police to ensure that visitors have access to the island and monument while the arborists have as safe, cordoned off work area.The work is expected to last all week.
About the Olmsted Center for Landscape Preservation:
Working in partnership with national parks, universities, government agencies and non-profit organizations, the Olmsted Center provides a full range of technical assistance in cultural landscape research, planning, stewardship, and education. Founded at the Frederick Law Olmsted National Historic Site, the Olmsted Center perpetuates the traditions of the Olmsted Offices and Frederick Law Olmsted, Sr.'s lifelong commitment to people, parks and public spaces.
About the Arborist Training Program:
The Arborist Training Program provides a field-based educational opportunity for National Park Service landscape maintenance employees to develop specialized skills in sustainable tree care. The program is designed to provide career development while building the capacity of parks and historic properties to maintain and preserve important landscapes.
About the Liberty Island Landscape:
The arrival walkway, which leads visitors from the boat dock to the main mall and Statue of Liberty, was part of the National Park Service's 1939 master plan for Liberty Island.Individual London Plane trees, which provide an allee along the arrival mall to the main mall, have been replaced periodically over the years.The current trees were impacted due to the salt water over-wash during Hurricane Sandy.The tree replacement project is part of a comprehensive Hurricane Sandy recovery program.