Lady Liberty Welcomes Your Class!
Imagine being in busy New York Harbor on Liberty Island and seeing the torch, the crown, the tablet- the entire statue in person! Throughout the "Parks as Classrooms" section, you can learn about planning a field trip to the Statue of Liberty. Here, you will find in-classroom lesson plans, as well as discover our "Ranger in Your Classroom" program.
Planning a visit with your class to the statue? Consider our self-guided activity sheet.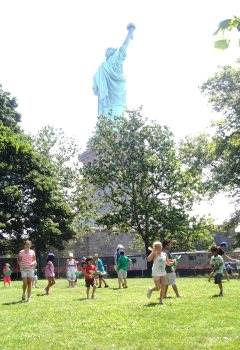 Last updated: October 23, 2016