Be A Junior Ranger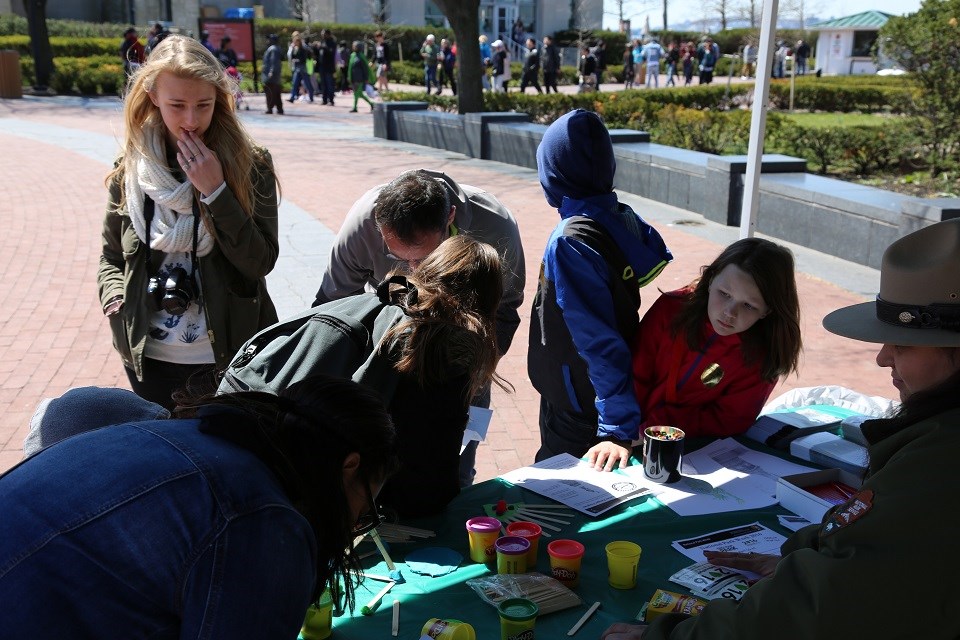 This family-friendly on-site program encourages teamwork and gives participants an opportunity to learn about one of the world's most famous symbols of freedom. The activities are fun and teach children to "Explore, Learn, and Protect" their National Parks, the Statue of Liberty and why this National Monument is important to preserve.
How Do You Become a Junior Ranger?
It's simple! When arriving to Liberty Island, the first building on the left hand side is the park Information Center. Here you can ask helpful rangers for a booklet, pencil, and directions on how to complete your activities to earn a Junior Ranger badge. The activities are both inside the information center and outside around the island. Remember to dress for the season and weather conditions!
Last updated: October 15, 2019