Permits & Reservations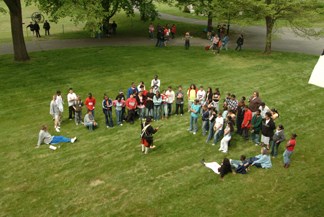 There is neither a fee nor a permit required to visit Springfield Armory National Historic Site and tour its public areas.
However, if you or your group would like to use other park facilities, hold a special event, film or photograph beyond personal use, or other activity, a permit is required in order to ensure the protection of park resources, its values and purpose, and to prevent significant disruption of normal visitor uses.
There are different permits, depending on requested activity:
For Example: Special Use Permits are issued for

Special Events (Military commissioning ceremonies, concerts, rallies, fairs, etc.) and other large gatherings
Access to areas normally closed to the public
Use of park classrooms and meeting spaces
Filming/Photography Permits are issued for photography, filming, and associated sound recording when they involve props, models, professional crews, and casts or set dressings.

Note: Visitors using cameras and/or recording devices for their own personal use do not need a permit.
A Research Application is issued for access to the park's objects, archives, and research library.
Specific guidance and permit requirements for Springfield Armory is located in the Superintendent's Compendium found here:
compendium - Springfield Armory National Historic Site (U.S. National Park Service) (nps.gov)
Information about the National Park Service Special Park Uses and Permits is located here:
Special Event Permits (U.S. National Park Service) (nps.gov)

To discuss a proposed activity at Springfield Armory, please contact the park's Special Park Uses Coordinator:
Springfield Armory NHS
Attn: Special Park Uses Coordinator
One Armory Square, Suite 2
Springfield, MA 01105-1299
Telephone: 413/734-8551
Email: spar_interpretation@nps.gov
Last updated: December 10, 2021