For Kids
Become a Virtual Junior Ranger! Download the booklet here

Become a Junior Ranger at Springfield Armory National Historic Site!
The Junior Ranger area in the Visitor Center has fun activities for ages 6 and up that encourage exploration and discovery using the park's museum and exhibits.
Learn about David Lyle's "Life-Saving Gun" that threw ropes to ships and crews in distress!
Discover the Springfield rifles of the Civil War!
Meet the people and explore the inventions that contributed to the American Industrial Revolution!
and much more!
Explore other Junior Ranger programs from across the National Park Service here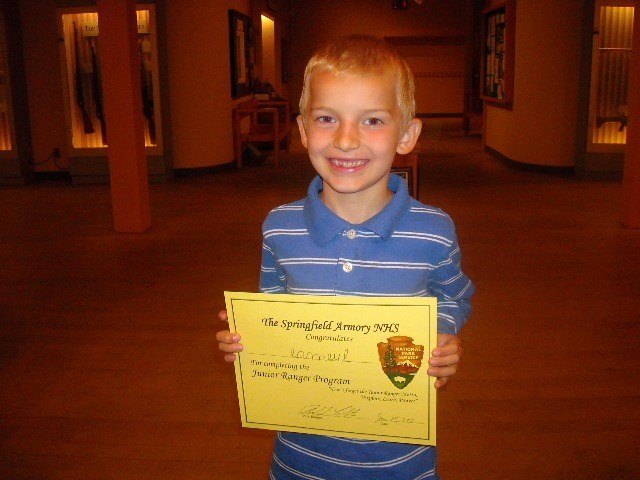 Last updated: September 8, 2021