Industrial Revolution Professional Development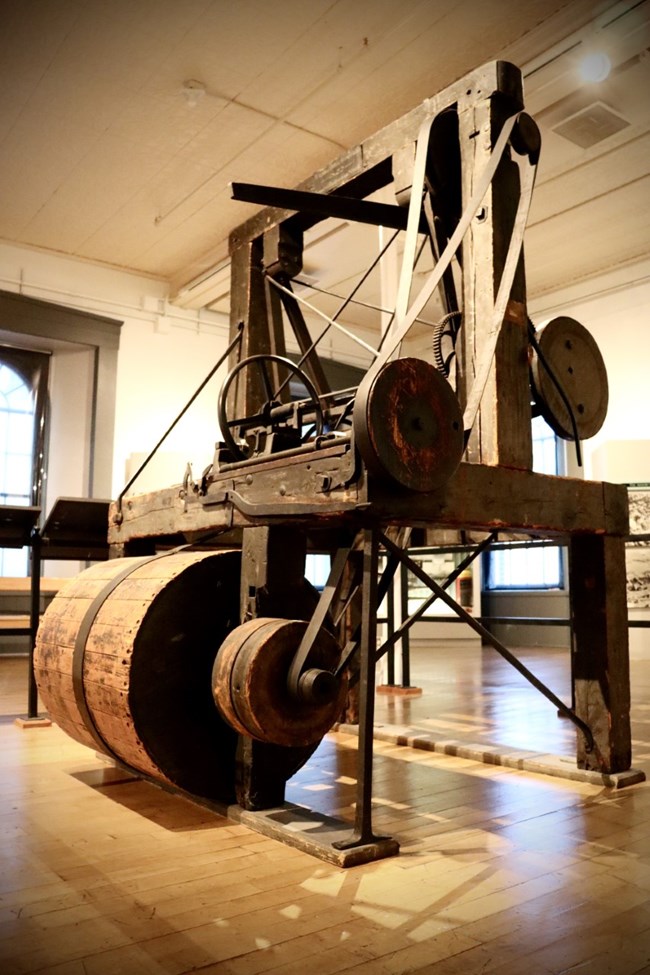 The past is always prologue to the present, and young people best understand the current world of technological innovation after exploring the ways the Industrial Revolution forever changed the landscape of workplaces, local communities, and the greater fabric of society.
Springfield Armory National Historic Site, in partnership with Western Massachusetts Writing Project and the National Park Foundation*, is hosting a Professional Development opportunity for teachers of all grade levels and content matter. The focus of this professional development is the cultural, economic, and geographic impact of the Industrial Revolution on the United States.
Through
National Park Service: Invention and Innovation,
you will have the opportunity to obtain professional development hours, participate in a summer education program, gain resources and knowledge on the Industrial Revolution, create a national network of educators passionate about the Industrial Revolution, and help pilot a National Park Program focusing on educating students across the nation on the impact of the Industrial Revolution in their backyard.
Our second Professional Development Session will be held in early 2022. Click
here
to register for the Professional Development Session.
Our First Cohort Educators, Spring 2021, created a series of lessons around the Industrial Revolution that include ones on the Waterwheel, the Mill Girls, Ten Key Inventions, Impact it had on Western Massachusetts, and more! Check out the
lessons
and modify them for use in your classroom!
*This program was made possible by a grant from the National Park Foundation through generous support of partners including Union Pacific Railroad and donors across the country.
Transcript
In partnership with Western Massachusetts Writing Project and the Nation Park Foundation, Springfield Armory National Historic Site proud to offer a professional development session on the Industrial Revolution to educators with a focus on exploring the impact of the industrial revolution across the united states and in your back yard. You will gain valuable resources and participate in an educator network.
Springfield Armory was a hub of technological innovation located in the precision valley, where many advancements in manufacturing took place. Explore the history of the Armory, Precision Valley, New England, and the United States with us.
Explore the links in the flyer to learn more about the program and to apply. We can't wait to explore with you!
Last updated: January 6, 2022