Operating Hours & Seasons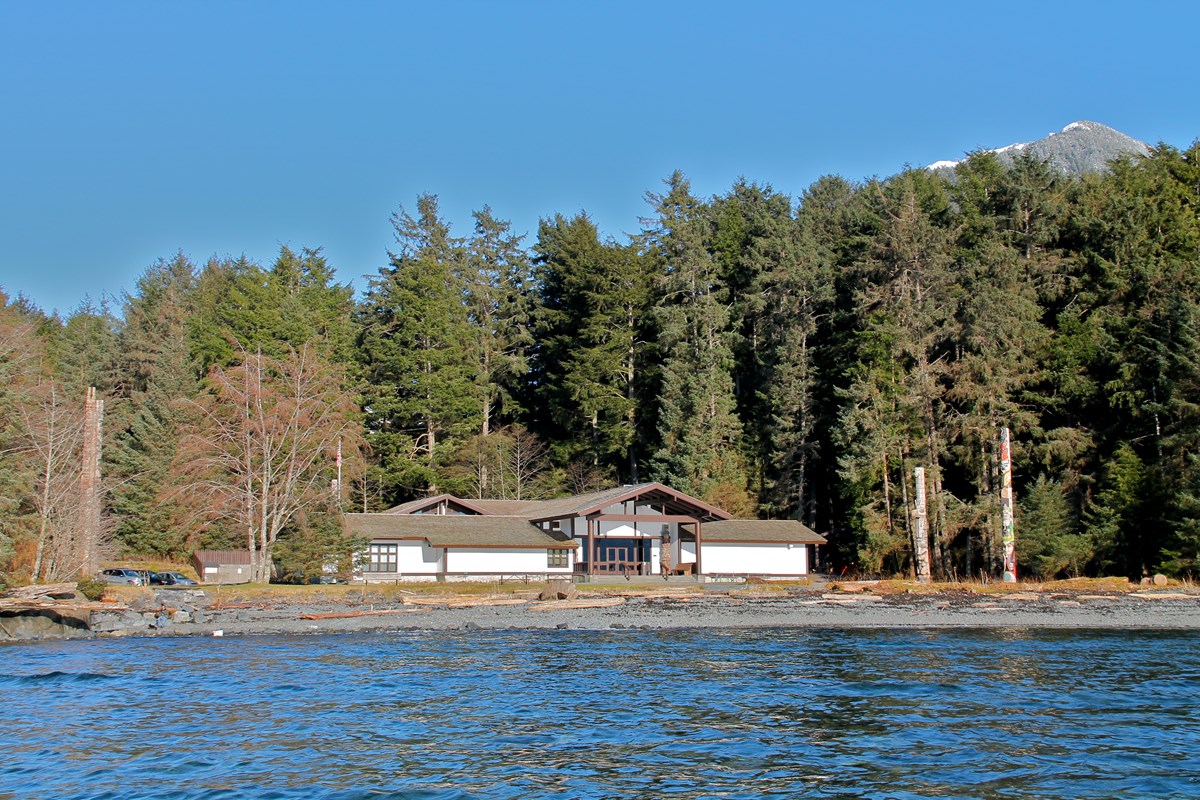 Visitor Center
Sitka National Historical Park Visitor Center is open year-round, including the:
Totem Hall, displaying original totem poles and house posts from the 1903 John Brady collection
Exhibits Hall, preserving traditional Tlingit cultural objects, including the hammer wielded by Kiks.adi clan leader Katlian in the Battle of 1804
Lobby Theater, showing the 12-minute video "Voices of Sitka" on-demand
Visitor Center Hours
May 1–September 30: Daily, 8:30 a.m. to 4:30 p.m.
October 1–October 18: Tuesday-Sunday, 8:00 a.m. - 4:30 p.m.
October 19–April 30: Tuesday-Saturday, 9:00 a.m. - 3:00 p.m; Sunday-Monday, intermittently open, please call ahead for open hours (907) 747-0110.
During winter months, the visitor center will be closed on Thanksgiving and Christmas. The trails will remain open.
Russian Bishop's House
The Russian Bishop's House is open daily during the summer season, offering ranger-led tours every 30 minutes of the second-floor bishop's quarters and Chapel of the Annunciation.
Russian Bishop's House Hours
May–September: Daily, 9:00 a.m. to 4:30 p.m.
October–April: Ranger-led tours can be arranged Tuesday to Friday by advance reservation as staffing allows.
To schedule a winter season tour, call (907) 747-0110.
Park Trails
Two miles of well-maintained trails wind through the park's 113 acres of rain forest environment, along the beach of Sitka Sound, or beside the banks of the Indian River. The trails are accessible with many types of wheel chairs.
Trail Hours
May - September: Daily, 6 a.m. to 10 p.m.
October - April: Daily, 7 a.m. to 8 p.m.


Last updated: February 11, 2020