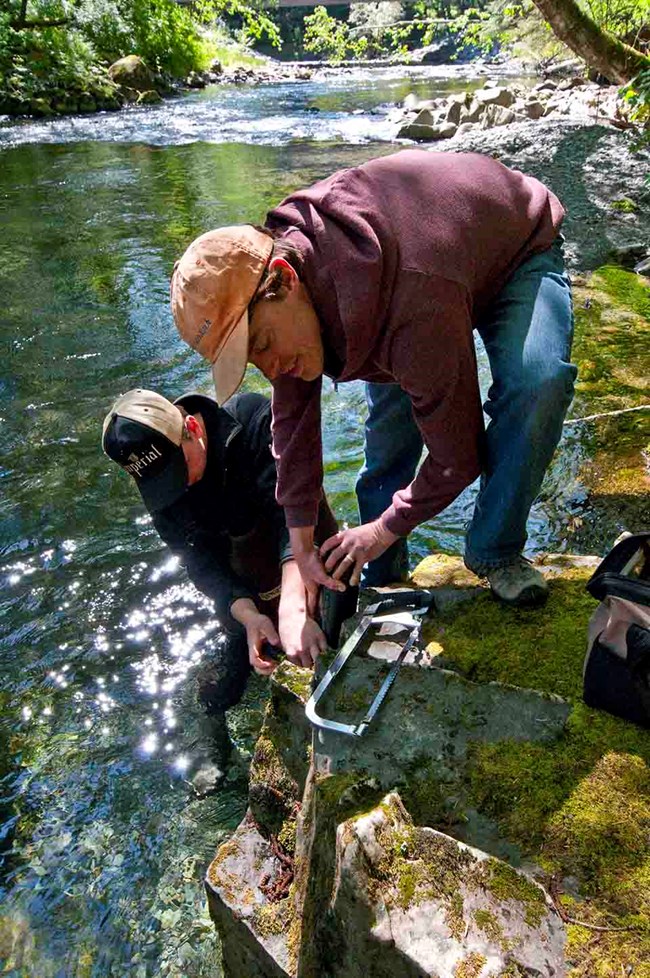 In cooperation with Sitka National Historical Park, the Southeast Alaska Inventory & Monitoring Network implements several natural resource monitoring programs.

The Indian River is the main freshwater feature of the park. The physical and chemical properties of the river, known as water quality, include measurements such as temperature and dissolved oxygen, have been monitored since 2010. Indian River streamflow has been monitored sporadically since 1988, and the network is currently exploring options for creating a stable, long-term program for collecting high-quality streamflow data vital to assessing the health of the river's ecosystem.

The park and the Southeast Alaska Network also monitor contaminants from airborne, marine, and freshwater sources. Although Alaska is relatively pristine in comparison to other parts of North America, organisms living within the park are exposed to various pollutants from local sources, such as hydrocarbons from boats using internal combustion engines, and distant sources, such as mercury from coal-burning emissions depositing from the atmosphere.

Weather and climate are key physical drivers of ecosystem structure and function. Climate changes, including increasing temperatures, increasing total precipitation and the proportion as rain, are expected to bring a suite of new stresses to Southeast Alaska ecosystems.