Events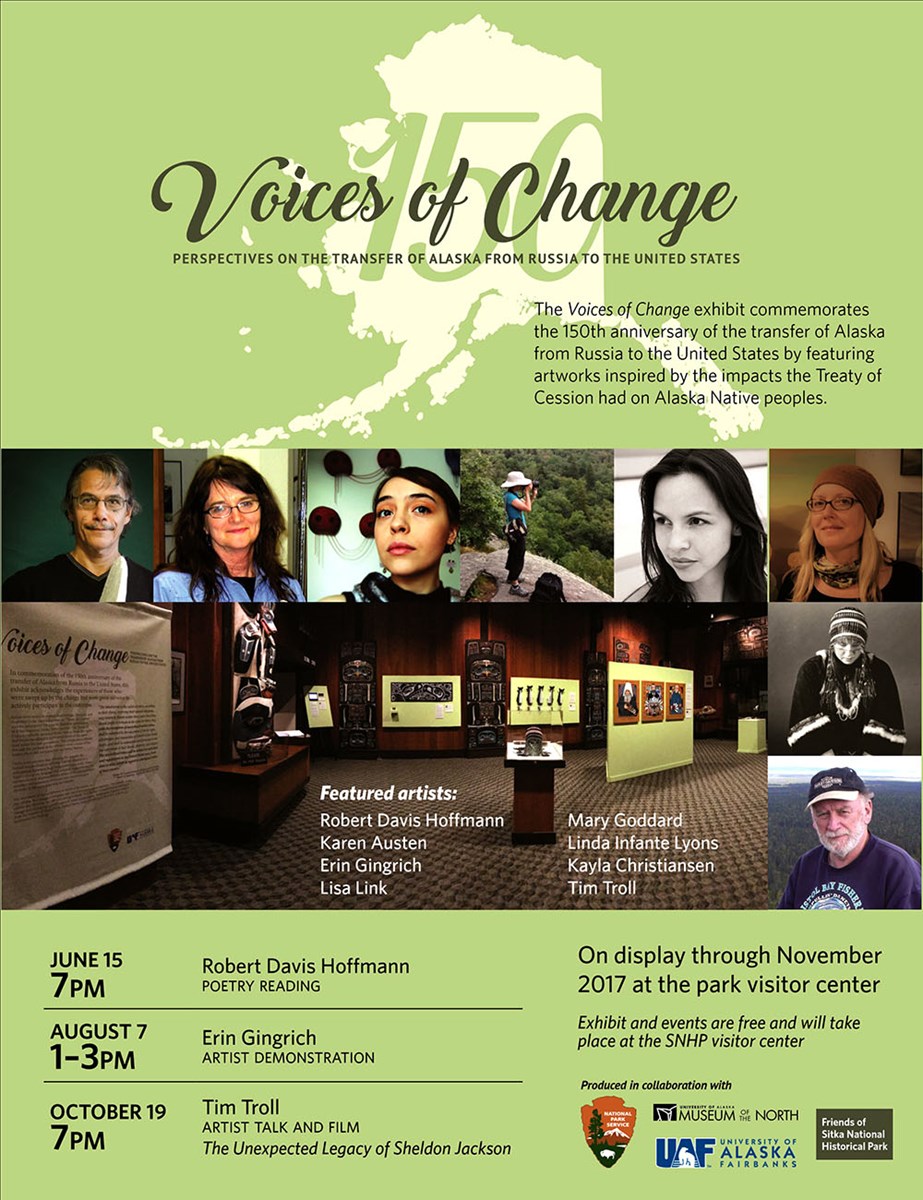 Events:
Opening Reception
March 29, 2017 (6:00 - 8:00 PM)

The opening reception was held at Sitka National Historical Park's Visitor Center. Remarks were made by park Superintendent David Elkowitz. Five of the featured artists were in attendance: Mary Goddard, Erin Gingrich, Lisa Link, Karen Austen, and Robert Davis Hoffmann. Light refreshments were provided courtesy of Friends of Sitka National Historical Park.


Robert Davis Hoffman - Poetry Reading
June 15, 2017 (7:00 PM)

Renowned Tlingit artist Robert Davis Hoffmann was featured at a reading of original poetry. The creative impulse for his carving and poetry, Hoffmann says, is to connect the past and the present through both traditional and non-traditional materials. "My job as an artist is simply to arrange what is," Hoffmann told the Alaska Quarterly Review, "just as re-telling is the job of the storyteller. As I am creating, I am merely recreating."


Erin Gingrich - Artist Demonstration
August 7, 2017 (1:00 - 3:00 PM)

Contemporary Alaska Native artist Erin Gingrich was featured at an art demonstration. For Gingrich, Fragile Wealth was inspired by the connection Alaska Native peoples have with the salmon. "I liked the idea of being able to educate people about the story behind the salmon...This resource represents wealth for our people and we should be careful with this heritage," stated Gingrich. The creative impulse for her carving stems from the many other artists in her family, including prominent female artists.


Tim Troll - Artist Talk and Film
October 19, 2017 (7:00 PM)

Anchorage-based artist Tim Troll will give a talk in correspondance with a viewing of the film, The Unexpected Legacy of Sheldon Jackson.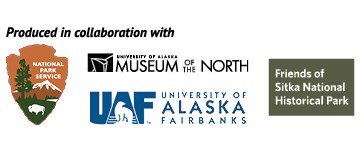 Last updated: September 12, 2018