Corinth Contraband Camp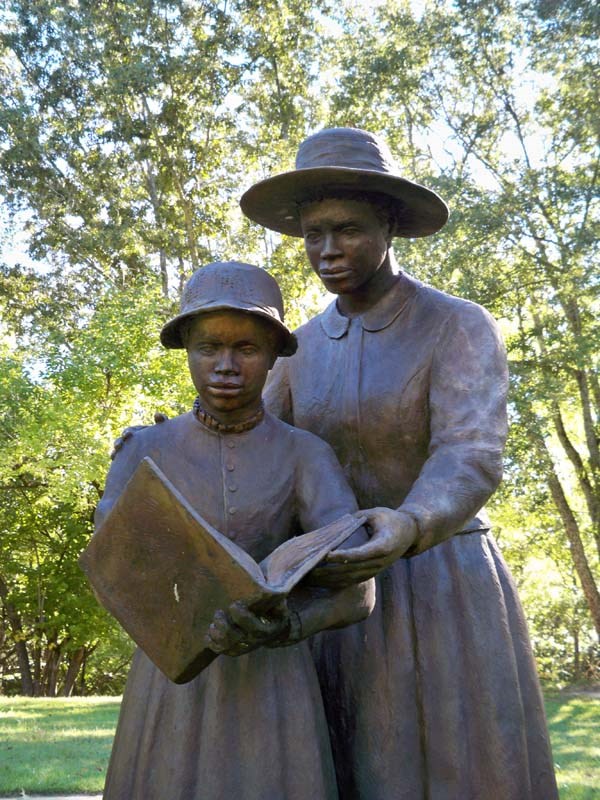 As Federal forces occupied major portions of the South, enslaved people escaped from farms and plantations and fled to safety behind Union lines. Once President Abraham Lincoln's Preliminary Emancipation Proclamation was issued in September 1862, the number of freedom seekers increased considerably in Union occupied Corinth.

The Corinth Contraband Camp was established by Union General Grenville M. Dodge to accommodate these refugees. The camp featured numerous homes, a church, school and hospital. The freedmen cultivated and sold cotton and vegetables in a progressive cooperative farm program. By May 1863, the camp was making a clear profit of $4,000 to $5,000 from it enterprises. By August, over 1,000 African American children and adults gained the ability to read through the efforts of various benevolent organizations. Although the camp had a modest beginning, it became a model camp and allowed for approximately 6,000 ex-slaves to establish their own individual identities.

Once the Emancipation Proclamation was implemented, nearly 2,000 of the newly freed men at the Corinth Contraband Camp had their first opportunity to protect their way of life and made up a new regiment in the Union army. Since most of the men came from Alabama, the unit was named the 1st Alabama Infantry Regiment of African Descent, later re-designated the 55th United States Colored Troops.

In December 1863, the camp was moved to Memphis and the freedmen resided in a more traditional refugee facility for the remainder of the war. The Corinth Contraband Camp was the first step on the road to freedom and the struggle for equality for thousands of former slaves.

Today a portion of the historic Corinth Contraband Camp is preserved to commemorate those who began their journey to freedom there in 1862-1863. This land now hosts a quarter mile walkway which exhibits six life-size bronze sculptures depicting the men, women, and children who inhabited the camp.

Last updated: September 7, 2022